Section Branding
Header Content
The Five Things I Know: 2012 Week Six
Primary Content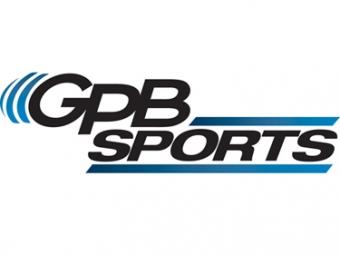 Well, now...
Region 1-6A got off to their standard hot start...
Even got to the point where Colquitt County Head Coach Rush Propst wasted no time in fueling the fire, fanning the flames, or any other "hot" cliche you could think of...
Get this... and this comes from Wayne Grandy's article in the Moultrie Observer after their 17-14 loss to Lowndes...
Propst also was infuriated after the game because he believed a former member of his staff, now at another school, was using binoculars to get the Packers signals and then relay them to Lowndes coaches in the visitors side press box.
"There's no way that should happen," he said. "And we let it happen."
And we're only in week one...
The First Thing I Know... More on region 1-6A...
You got the short version on Lowndes and Colquitt above, but the other surprise (to some) was not that Camden County took care of Valdosta. But just how handily Camden took care of Valdosta. And after what happened in the Brooks County game earlier this season, it makes you wonder just how Cats fans are feeling right now...
Robert Hydrick is in the Locker Room...
((HT: WALB-TV Albany))
WALB.com, Albany News, Weather, Sports
A lot of people are thinking that six teams are fighting for the four spots and that either Tift or Coffee would end up boxing out Valdosta for Spot 4...
Second Thing I Know... It was a tense environment in Warrenton...
Understandably so...
We covered the events of the last year and the brawl with its aftereffects...
The rematch was Friday night in Warrenton with a lot of safety concerns taken into account...
Michael Miller was there to check on the game...
((HT: WJBF-TV Augusta))
Third Thing I Know... The River Has A Lot Going On…
You have teams like Statesboro, Appling County, ECI, and Calvary Day, and Vidalia doing some serious damage as we reach the half-way point. But pay attention to the end of the AtCo-Benedictine highlights off the top…
Frank and Stefanie show you what's what…
((HT: The Coastal Source.com))
Did you notice…???
Friend of GPB, WTOC-TV's Rick Snow, was taken out by the AtCo player on the angle in the last highlight. I talked to Rick at the Georgia Southern game Saturday and he admitted that it was the first time that he had been clipped in 24 years.
He also hoped that it wouldn't happen for another 24 years… as do we…
Came out of it without a scratch- even if he did lose a shoe in the process…
Fourth Thing I Know… 5A will be interesting if Warner Robins and Northside keep doing what they're doing…
They won their two games this week by a total of 90-6 and they're both in the Top ten right now. I always look forward to the intra-city matchup when the Eagles and Devils square off at McConnell-Talbert and this year won't be any different. But the larger question for Eagles head coach Kevin Kinsler is: Can his team avoid the big upset in the post-season…???
'Til then, enjoy Warner Robins dismantling of Evans…
Ben and Frank tell you about it…
((HT: 13WMAZ-TV))
Fifth Thing I Know… blatant plug time…
Two more good games this week on the #greatGPB and gpb.org…
Us TV types have some activity in Gwinnett county as Dacula takes on a struggling Brookwood side at Brookwood Community Stadium… it's a special kick-off time… 7:30 sharp for the game on GPB.
Join our cast and crew for another round of #footballfridays
On GPB.org, it's a look at Lassiter and Walton… Eddie Prinze, Tyren Jones, and Parker McLeod try to figure out who is on top in the region… kick-off there is 7:30 as well.
So watch, stream, download the app, join in on the chat, friend and follow on the Facebook… the mission is yours…
And we'll see you at the stadium… and if there's a story out there we need to know about… don't ever hesitate to drop me a line…
Play it safe, everyone… I'll talk to you soon…
Secondary Content
Bottom Content