Section Branding
Header Content
Those Hometown Rivalries
Primary Content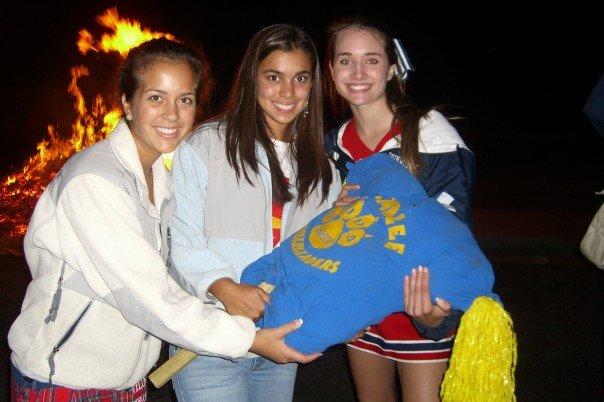 To the avid high school football fan, any game can be an exciting event. But nothing beats those hometown rivalries. And that's exactly what GPB brings you tonight in a matchup between the Johns Creek Gladiators and the Chattahoochee Cougars!
My high school days were spent as a Dunwoody Wildcat and our cross-town rival was Chamblee High School. This annual matchup against the Bulldogs was highly-anticipated--the pep rallies louder, the players more pumped up, and the entire school consumed by a streak of spirit that was out of this world!
Our homecoming game my sophomore year sticks out in my mind as one of the most heated, edge-of-your-seat games played throughout my tenure as a Wildcat. The rivals met on the field in the midst of homecoming celebrations which only added more fuel to the fire. The game stayed tied through the end of the second quarter until Dunwoody kicked a field goal to move us ahead by three points. The rest of the game was a hard fought battle but we held onto the lead to win it 16-13. Everyone decked out in red and blue walked out of the stadium cheering "16-13!"
That contest was one of my favorite in-game experiences because there was so much emotion and spirit attached to the dual. Chattahoochee and Johns Creek felt that same "edge-of-your-seat" anticipation in the final minutes of their 2011 contest when the Cougars defeated the Gladiators 19-16 in an overtime win.
I can't wait to see what kind of battle the two teams have for us tonight as they meet at Chattahoochee for an 8 o'clock kickoff.
GPB Sports will have all the action for you starting with our All-Access Pass Pre-game show live at 7:30. Jenn Hobby joins us again for another edition of the "Cheerleader Challenge," along with a new segment of "What's Cooking" and much, much more.
Stay plugged into the world of social media tonight so we can talk all about the game! See you tonight, football fans!
With friends right after Dunwoody's '06 defeat of the Chamblee Bulldogs!
Homecoming 2006 in-game ceremonies
Secondary Content
Bottom Content