Section Branding
Header Content
Rubbish to Reusable Energy
Primary Content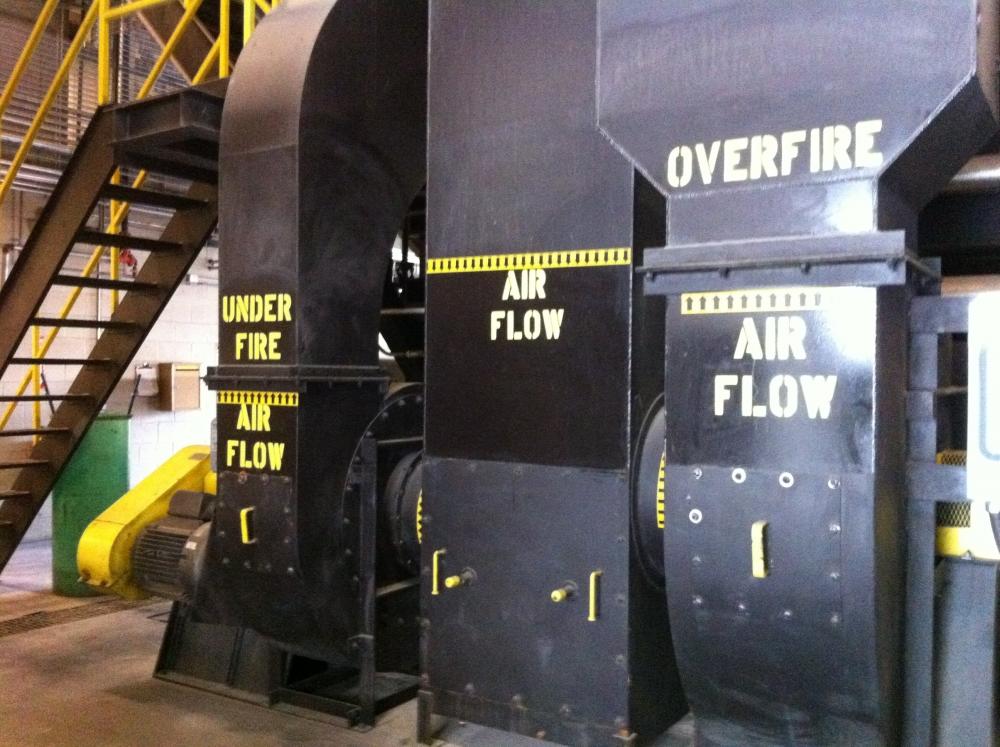 Rubbish to Reusable Energy
Typically, my days at GPB are happily spent culling and creating content for Georgia educators. So, I was delighted when the opportunity arose to fill a temporary spot on the first ever Fast Forward shoot.
When on our trip to Filming Day One in Dalton, our first stop was Shaw Industrie's recycling center, Re2E, the only one of its kind in the world. The center is unique in that it doesn't handle the typical items we think of for recycling: glass, plastic, aluminum. Instead, they are recycling carpets that have outlived their usefulness… or fashion tastefulness. Our tour guide, Greg Wimpy, informed us all about the process.
One particularly unique element is that the entire process occurs in one warehouse. Shaw's cradle-to-cradle practice of considering every product ingredient from sourcing to post-consumer recycling included maintaining the recycling process in one building. That saves money, fuel use, emissions, and time on transportation of goods instead of hauling the materials from one location to another.
Using a series of conveyor belts, shredders, and a truly enormous boiler, the company converts the waste carpet into energy that is capable of running the recycling center and nearby factories, one of which is Warehouse 4, the largest carpet factory in the world. At the end of the process, they are left with a box of ash. Not to worry, that doesn't go to the landfill either! It gets shipped to a company who uses it to convert liquids into solids!
See, that's cradle-to-cradle. The facility was remarkably clean and every part of the process seems to be efficiently executed to produce the most possible energy with the least possible waste and damage to the environment.
Secondary Content
Bottom Content