Section Branding
Header Content
The Pilgrims And Other Holiday Programs For Kids Of All Ages
Primary Content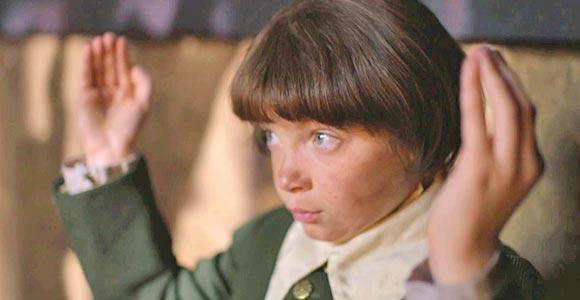 Before you hit the grocery store to gather ingredients for your Thanksgiving feast, there are several shows airing this week about the holiday for kids of all ages worth noting, watching and dvring. We've curated this short list for your convenience. You can also watch many of these shows the day after they air on our GPB Now app on Apple TV.
For Young Kids
Martha Speaks: Martha's Thanksgiving Part 1 and Part 2: Monday, November 23rd at 4 pm: Martha searches for her long-lost siblings; Martha hopes to find her mother in time for the family reunion.
Wild Kratts: Happy Turkey Day: Tuesday, November 24th at 5:30 pm: The Kratts brothers set out to protect the fattest turkey from Gourmand.
Arthur: Francine's Pilfered Paper, Buster Gets Real: Tuesday, November 24th at 3 pm. Francine copies information from a website for a report about Thanksgiving while Arthur is afraid that his friendship with Buster will end because of a new TV series.
Wild Kratt: A Creature Christmas: Wednesday, November 25th at 5pm: In this new special, the Wild Kratts are on a rescue mission when they find out their favorite creatures are disappearing all around the world.
Thomas & Friends: Friday, November 27th at 12:30pm: Even though everyone else is happy, Duncan grumbles more than usual at Christmastime; Percy worries that Reg is missing the Christmas spirit.
For The Life-Long Learners
The Pilgrims: Monday, November 23rd at 8 pm: In this extensive not to be missed documentary, the details behind how the pilgrims arrived in the New World are explained and the myths about Thanksgiving are debunked.


WYSIWYG: EMBEDDED VIDEO
Secondary Content
Bottom Content