Section Branding
Header Content
The Importance of Building a Strong Vocabulary at an Early Age
Primary Content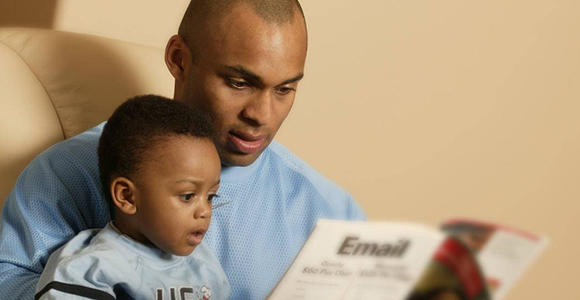 Guest blogger Frances Kweller of Kweller Prep, offers this post on building a child's vocabulary as early as possible is vital.
It is never too early for a person to begin building and strengthening his or her vocabulary. Developing an advanced vocabulary is a great way to succeed in many areas in one's life, both personally and professionally. There is a common misconception that you will only need to learn a wide variety of these vocabulary words one time in your lifetime—to prepare for the SAT's— but trust me when I say that you will use these words for the rest of your life. Here are the top reasons why it's important to develop a strong vocabulary at a young age:
Build Retention
Children are likely to retain an advanced vocabulary and to incorporate these words into their daily lives as they enter adulthood. The roots of words need to be taught at an early age so that kids can identify with the word as they grow older. The earlier they learn words, the more the words will become part of their everyday vernacular.
Test Preparation Readiness
Vocabulary is tested too infrequently at the middle school and high school levels, and then all of a sudden kids are expected to know them for the all-important Critical Reading section of the SAT's. To help avoid the stress of cramming for the SAT's and many other critically timed tests, start building your vocabulary in the 5th grade. Make word-learning fun by using flash cards, diagrams and word games.
Every Day, Everywhere
Building your vocabulary at an early age will literally prepare you for life. SAT words are commonly found in everyday situations such as movies, video games, school and work. As kids grow, they will want to be able to communicate well and understand each new environment that they come in contact with. Having a great vocabulary will help them navigate through any new setting, and they will feel good about themselves in the process.
College-Ready
Having an advanced vocabulary is an indispensable tool that will help you to be college-ready and prepare you for writing tasks such as term papers and essays. If you have a strong vocabulary, you'll be able to convey your ideas, thoughts and emotions more succinctly. It will also help you to write a winning college essay that will set you apart from the crowd with the admissions office.
Impress for Success
If you want to be successful in life, the first step is to make a good impression. The more advanced your vocabulary is, the better you will be able to communicate your thoughts and ideas. Being able to choose your words with greater precision will serve you throughout your life in situations such as job interviews, business settings and personal relationships. Having an advanced vocabulary will likely help you get that great job over someone else who has less command of words.
To help encourage your young child to read, you can take part in the Get Georgia Reading Campaign. Watch the kick off video to learn how to join the program.
Secondary Content
Bottom Content