Section Branding
Header Content
5 Ways to Save Cash at The Pump!
Primary Content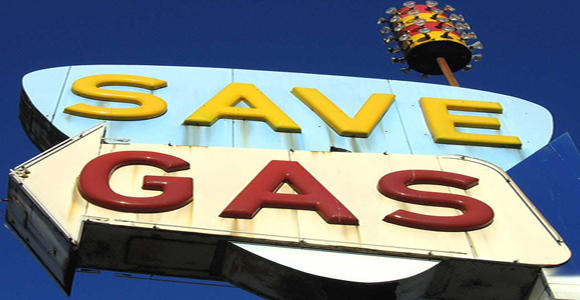 Parents, remember the days when gas was .69/gallon? Ya, not so much anymore. I'm not sure about you, but I dread going to get gas because the prices have increased to astronomical prices where I'm paying just as much for gas in my car as I am my electric bill!
Gas prices always seem to rise in the summer, and especially near holidays such as July 4th when many are traveling. According to the AAA, the national average price for regular unleaded gas is currently $3.59 a gallon. This number is down from $3.65/gallon at the end of May.
Atlanta's average price for regular unleaded gas is currently $3.57/gallon. [Get a state breakdown of gas prices]
  
Chris Faulkner, CEO of Texas-based Breitling Energy Co. and is also an energy expert says, "Highway robbery is still the scene at the pump for American drivers. To keep your wallet and the planet green this summer, arm yourself with these little-known and truly effortless tricks guaranteed to save fuel." 
What's the solution to beating high gas prices? Many have bought hybrid cars or change the way we drive to maximize fuel, but what if you can't afford a hybrid? And you can't always drive the way you need or want to and always maximize fuel. 
Whether you are commuting to work or taking a family road trip, follow these easy tips to not drain your wallet:
1. Instead of heading to the nearest gas station, use the gas app from GasBuddy and locate the cheapest gas near you. 
2. Don't fill up over the weekends, prices generally increase. Instead, trip filling up early Wednesday or Thursday mornings. *Buy gas at the coolest parts of the day, this helps decrease evaporation.
3. Shade is now your new best friend. Falkner says, "Gasoline evaporates right out of your fuel tank, and regardless of the season, it will do so quicker when you park in the sun."  Also, shade will allow your car to be cooler than it would be if it were in the sun all day and you won't have to use as much A/C which saves you gas. 
4. Falkner says that having your windows down while driving ont he highway gas reduce your gas mileage by 10%. Open your windows in stop-and-go traffic and turn A/C off to conserve gas. 
5. Get a cash back rewards card with your favorite gas station and look for coupons for discounted gas cards. 
Secondary Content
Bottom Content