Section Branding
Header Content
Five Party Ideas to Celebrate New Year's With the Family
Primary Content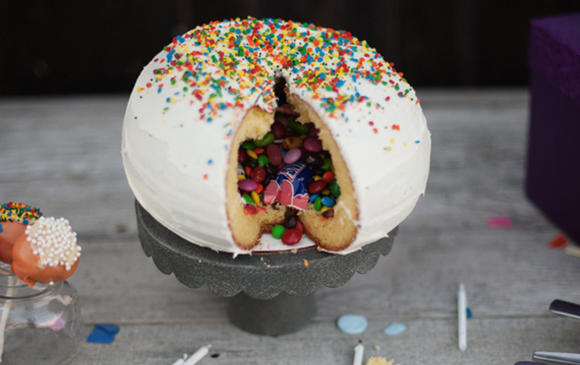 This very happy "Happy New Year!" card from Sesame Workshop got me thinking. Why not have a Happy New Year party that my kid can enjoy, too? At only five years old, time has little meaning outside the bounds of "a long time" or "a little time." For example, two minute time-outs equate to a long time while 30 minutes of screen time is only a little time.
Since I have the day off on January 1, I'll wait until then to throw our party. Furthermore, since there is no way I'll be making it to midnight and my kid is literally begging for bedtime by 8pm, we're going to have a Happy NOON Year's Party!
It's not exactly an original idea. Within about 4 minutes of searching on Pinterest, I realized that I may indeed be very late to this party idea. Here are some of my favorite ideas, and you can see more of my favorites on my New Year's Party board on Pinterest:
Decorate a New Year's Tree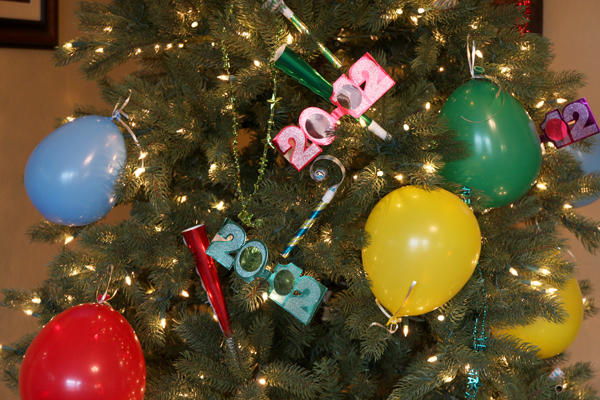 You can decorate this before friends come over or make it a party game. The real reason I love this idea is that it will motivate me to get my Christmas ornaments packed away sooner. You can use party favors like hats and beads and noise makers for the decorations like they did at Our Best Bites. That way, when the party is over, the tree is un-decorated again when guests grab treats from it. Win!
DIY Photo Booth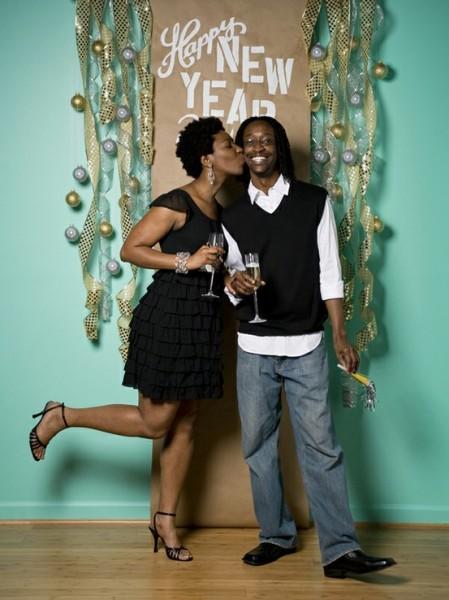 EVERYONE has a phone/ camera phone these days. And we love taking photos. Surf the web for fun ideas to DIY a photo booth at home. You need only a small designated space. Then do something as simple as running streamers from the ceiling and provide a basket with printable photo booth props.
Games with Timers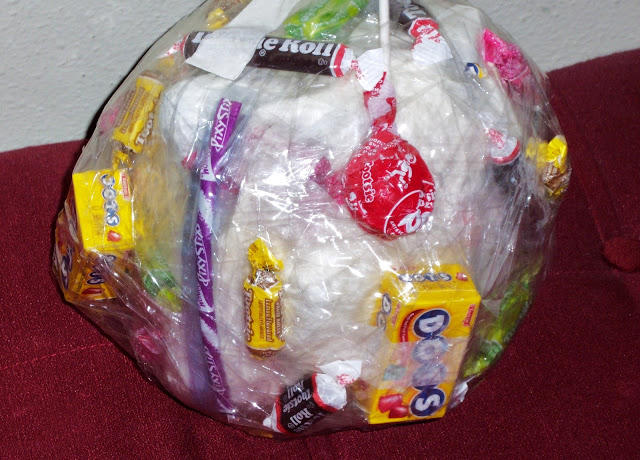 I originally pinned this tape-and-candy-ball game thinking it would be a great way to motivate my son to practice fine motor skills. I still have a basket of Halloween candy on my fridge, so this will be a no-cost game for me. Set a timer to 30 seconds or 10 seconds or 9 minutes, whatever suites your audience. Anything they get free before the *ding* is theirs to keep!
Confetti Cake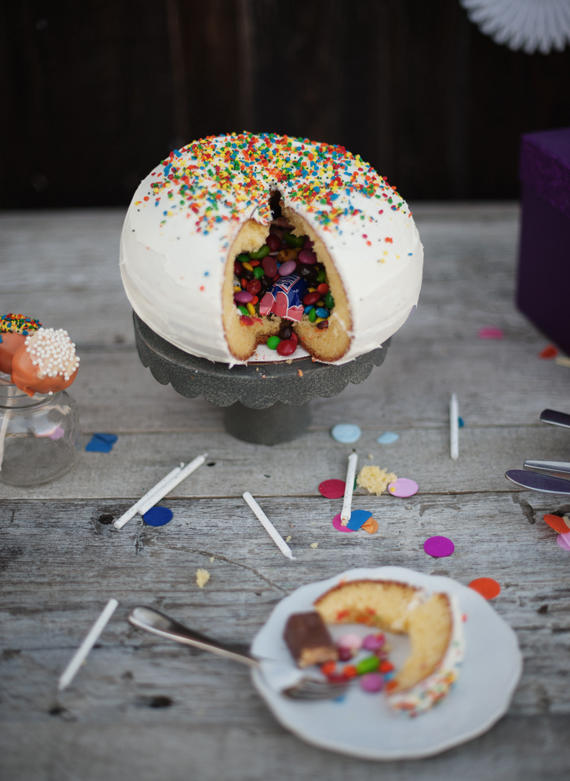 Because cake is how you know it's a party (and any gathering without a cake is just a meeting), confetti cake – or piñata cake – is the way to go for a New Year's bash. I think it would be fun to paint a big "12:00" or "2014" on it with icing!
Balloon Drop

Aside from the part where you have to blow up enough balloons to nearly pass right out, this is the perfect celebration element for a New Year's party. I thought these instructions were the best I found. Of course, you can always go with the ready made kits like the one pictured above, which is for sale at Target or any number of other retailers this time of year.
These are a few of my favorite ideas for enjoying my kid's school break. Maybe we won't do all of them, but doing just a couple of them will make great memories for our friends and us.
Secondary Content
Bottom Content