Section Branding
Header Content
Books Your Kids Want to Read Over the Holidays
Primary Content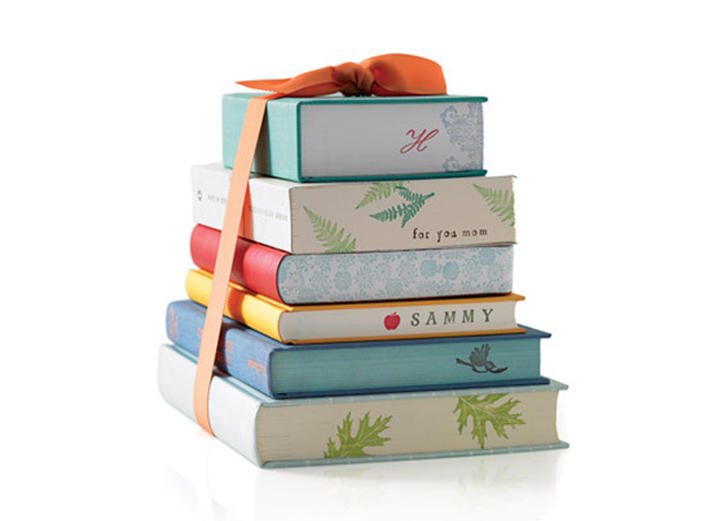 Kati Gardner told us about the merits of NaNoWriMo and is back to share her insights for books your kids will want to read over the holidays. Kati is an aspiring author, former middle school teacher, and book previewer for local bookshops. That means that book stores pass on samples to her to decide if they want to carry them in their shops.
If you're doing holiday shopping for middle- or high school-aged children, this list isn't a bad place to start.
This blog post began when I asked Kati, "What are your favorite books to recommend to students?" Her reply, "Books! I love books!" …and she continued from there with what turned out to be a great booklist for middle and high schoolers:
I read mostly YA and children's books. If you like contemporary Young Adults (YA) novels (or novels about real teens without super powers or a dystopian society) read Looking for Alaska or The Fault in Our Stars by John Green (these are appropriate for high school students, but parents use your judgement) or really anything by John Green. Another wonderful contemporary author is Sarah Dessen; Just Listenand Lock and Key are two of my favorite by her.
If you want a paranormal, or something where the teens have a super natural ability, I have recently read the Arcana Chronicles series by Kresley Cole (this is definitely for high school kids). I ADORE and cannot talk enough about The Heroes of Olympus series by Rick Riordan. It's a follow-up series from his (also amazing) Percy Jackson series, which is perfect for middle schoolers, but they can be a little intense. It introduces new characters and new adventures (this is a great choice for reluctant readers and boys) and weaves in not only Greek mythology but Roman mythology as well.
Dystopian novels are HUGE in YA right now. I've enjoyed the Divergent Trilogy by Veronica Roth and I really loved The Hunger Games by Suzanne Collins, both of these are definitely for more mature students. I've even turned on quite a few adults to these books. And the Harry Potter series is a given, right? Right.
If your kids liked the Harry Potter books but you'd like them to read something in the contemporary genre: Fangirl by Rainbow Rowell. I thought it was a sweet love story as well as a coming of age story (the protagonist, Cath is starting her freshman year of college) and it takes your through that awful time where you're trying to figure out who you are post-high school. Cath is a big fanfic writer for the fictional magical series Simon Snow (like Harry Potter only different and not really a real series) and is finding her way to be independent of her twin Wren and navigating college. I loved this book. Also by Rainbow Rowell is the wonderful (and serious 80's flashback for any parents who might be interested) Eleanor and Park. These are definitely for older teens and have some adult themes.
The original Vampire YA (well, outside of Dracula) was L.J. Smiths The Vampire Diaries. This is the book series the CW series was based off of. She's even publishing new ones coming out soon. She also wrote a fun series about witches called The Secret Circle.
If you want something Dr. Who-esque I recommend the Hourglass trilogy by Myra McEntire. I love that it doesn't just stick with two characters but delves into several sets of characters over the three books. It's an interesting take on time travel and the author did quite a bit of research on String Theory.
For more Middle Grades, I love Laurel Snyder! She writes really great heartfelt books for kids who aren't quite ready for any kissing. I loved Bigger than a Breadbox.
I loved the Eragon series as well.
Meg Cabot writes WONDERFUL contemporary books for mature middle schoolers! She wrote the Princess Diaries series and has wonderful stand alone novels. How to be Popular is one of my favorites (even for grown ups). She really understands how teens talk and relates wonderfully.
We'd love to hear how your kids/ students enjoy these books, too! Tell us in the comments below.
Secondary Content
Bottom Content