Section Branding
Header Content
7 Books to Get Ready for School
Primary Content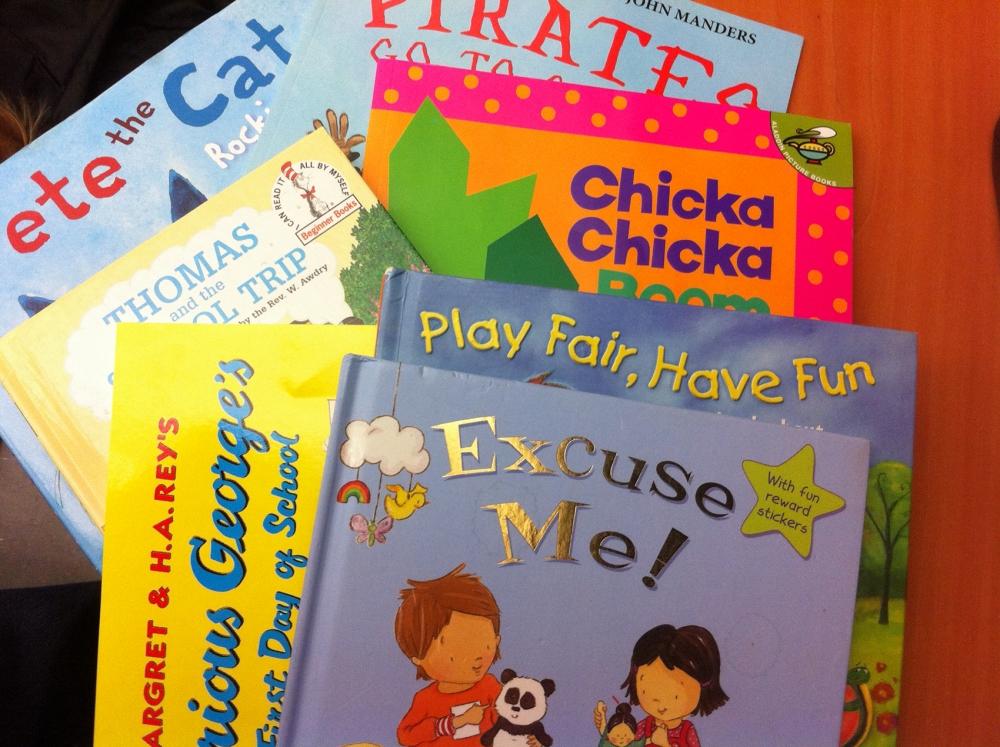 Whether we're ready for summer to be over or not, the school year is starting. A half dozen districts or so around the state are already back today. More start tomorrow and by the end of next week, summer is at an end for nearly every teacher and student in the state. For first-timers, whether Kindergarten or pre-K or daycare, something this new and monumental can cause anxiety. These are the books we're reading to keep the anxiety at bay with role play, skills lessons, and silliness.
Chicka Chicka Boom Boom
Authors: Bill Martin, Jr. and John Archambault
Illustrator: Lois Ehlert
This book quickly became a classic in early education. I love it because it gives us a chance to practice upper case and lower case letters, hear poetic meter, and giggle with abandon. When "l" falls from the tree and gets tied into a knot – oh, the fun! Your early learner will see this in the classroom, giving them a little confidence boost because it's familiar and comfortable if they've already seen it at home.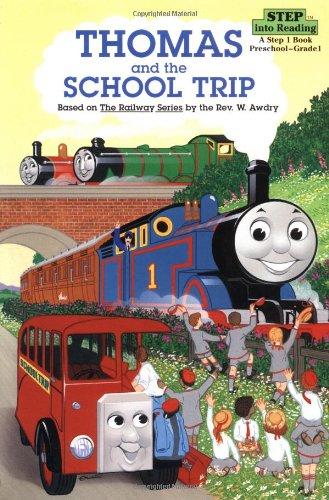 Thomas and the School Trip
Author: Rev. W. Awdry
Illustrator: Owain Bell
My son adores Thomas the Tank Engine. So, I found a book about Thomas and school to build positive connections between something he loves and something he's anxious about. Thomas doesn't go to school, what with being a train, but the kids in his passenger cars do. We talk about the fun the kids have and about the future possibility of field trips for my son and his class. This also allows us to introduce "rules" like, "On a field trip, stay with your grown-up, and always listen and follow directions."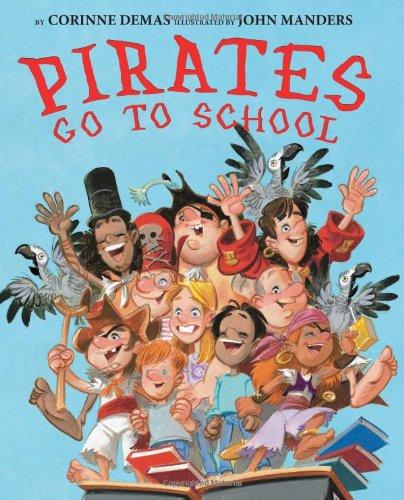 Pirates Go to School
Author: Corinne Demas
Illustrator: John Manders
This is just silly. Really, really silly. The pirates are ridiculous and naughty, giving us an opportunity to discuss the "good choice." It goes something like, "Is that what the pirates should do?"
"No way!"
"What do you think is a good choice for the Pirate?"
"Don't be loud."
Plus, again, it's silly and funny and helps build more positive associations with school, dispelling the anxiety.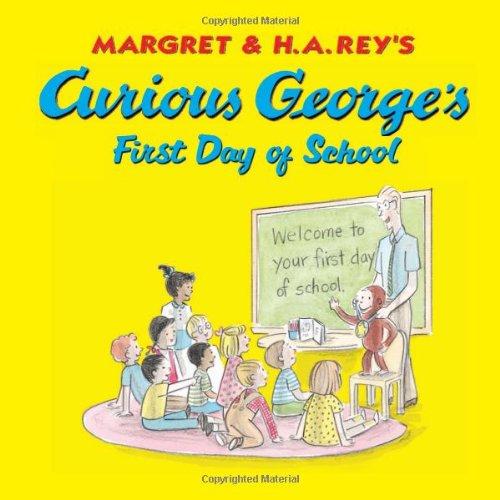 Curious George's First Day of School
Author: Margret and H.A. Rey
Illustrator: Anna Grossnickle Hines (in the style of H.A. Rey)
Per usual, George gets up to mischief. He's just so curious! Also classically George, he works out a solution and his friends help, just like friends should. Here again is a great opportunity to discuss a life skill for school: Be a good friend. This is a frequent declaration in our family. I use it to describe how my son is treating his stuffed animals and human friends all the time. We expound upon the characteristics of a good friend: share, be patient, help out. When there is a conflict, we go back to that list to see which one we should use in a given situation. Regular conversations like this help him learn conflict resolution.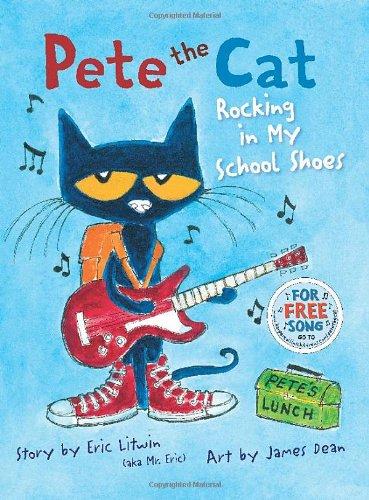 Pete the Cat, Rocking in My School Shoes
Author: Eric Litwin
Illustrator: James Dean
We used this one heavily before my son entered pre-K. The book takes you through different school settings – playground, cafeteria, library, and such – and describes each one and what is done there. This was a huge help for us! Each morning and afternoon for the first couple of weeks we recited the last part of the book, "And I'll do it again tomorrow!" and my son replied, "Because it's all good!" This repetitive practice was cathartic, reinforced the fact that he did have to go back again, and put a positive stamp on the day.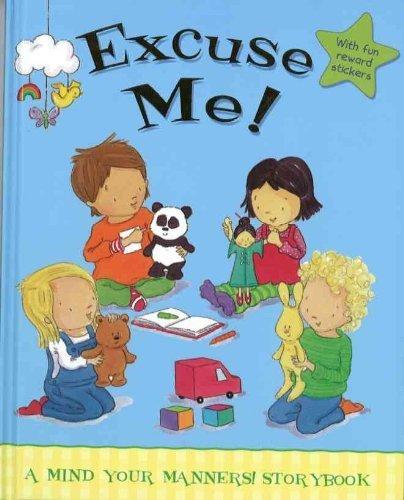 Excuse Me!
Author: Moira Butterfield
Illustrator: Rachael O'Neill
It is important to me that people believe my child is polite. It's also important that he actually be polite. Each page in this book deals with a real life conflict for kids. The solution each time, say "excuse me." I can't count the number of times I've heard my child use the skill taught in this book: when he wants a turn to speak, when he wants a toy from a friend, when he wants to play a new game, when he needs help. This works. It gives me confidence that he'll be able to have a good day because I know he can work his way through a variety of situations with this phrase.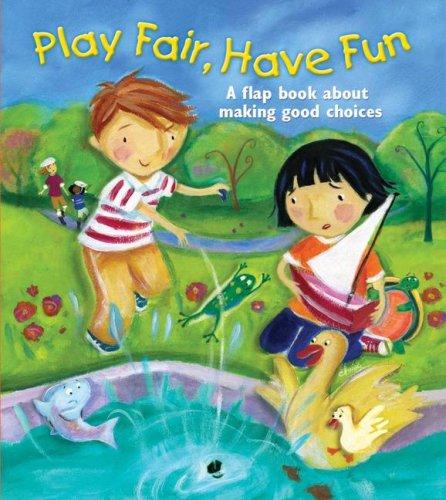 Play Fair, Have Fun
Author: Tisha Hamilton
Illustrator: Jana Christy
Along with Excuse Me!, this book was recommended by my girlfriend because it worked for her kid. The repeating text, which my son recites – filling my heart with pride, is "play fair, have fun, think what's best for everyone." It's great as a tool to point out when my kid is the one not playing nicely.
What are your favorite back to school books? Share them with us in the comments.
Secondary Content
Bottom Content