Section Branding
Header Content
Cat in the Hat at Center for Puppetry Arts
Primary Content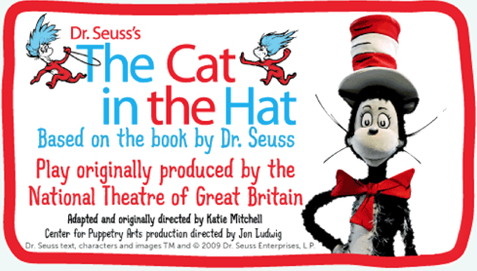 Summer reading is vitally important to retention. It's probably the easiest way to be sure your child is retaining the fundamentals of the past year. Even my little guy is picking up on words, reading and spelling a few of them. By the time he starts Kindergarten, I'm hoping he's really gotten the Pre-K list down and is ready to hit the ground reading, so to speak.
For early learners, silly rhyming books make accidental learning a fun exercise. Dr. Seuss seemed to understand that about children, which is why his books are as fun to read to young children as they are to be read by young children.
Atlanta's Center for Puppetry Arts is currently showing The Cat in the Hat, which is based on the famous book. In addition to sharing the favorite tale basically verbatim, the puppeteers add a lot of expressive and "bonus" situational humor to the story. We're big fans of doing all the "voices" of storybook characters at home. In this performance, every character's voice seems to match perfectly with the voice in my head. The show was every bit as magical for me as it was for my five-year-old, who spontaneously burst into clapping, cheering, and "oohing" throughout.
We stuck around for a fun "make your own puppet" workshop after the show (as shown below). If you're in the area, this show is a great one to build up to and to continue building on at home. Imagine the fun you'll have reading Dr. Seuss' silly stories and then recreating them with toys at home. Our small "Nemo" toy may forevermore be "Fish" now. The floppy, stuffed Monkey was readily recast as "Cat." Any stray human in the house is called upon to play either Nick or Sally.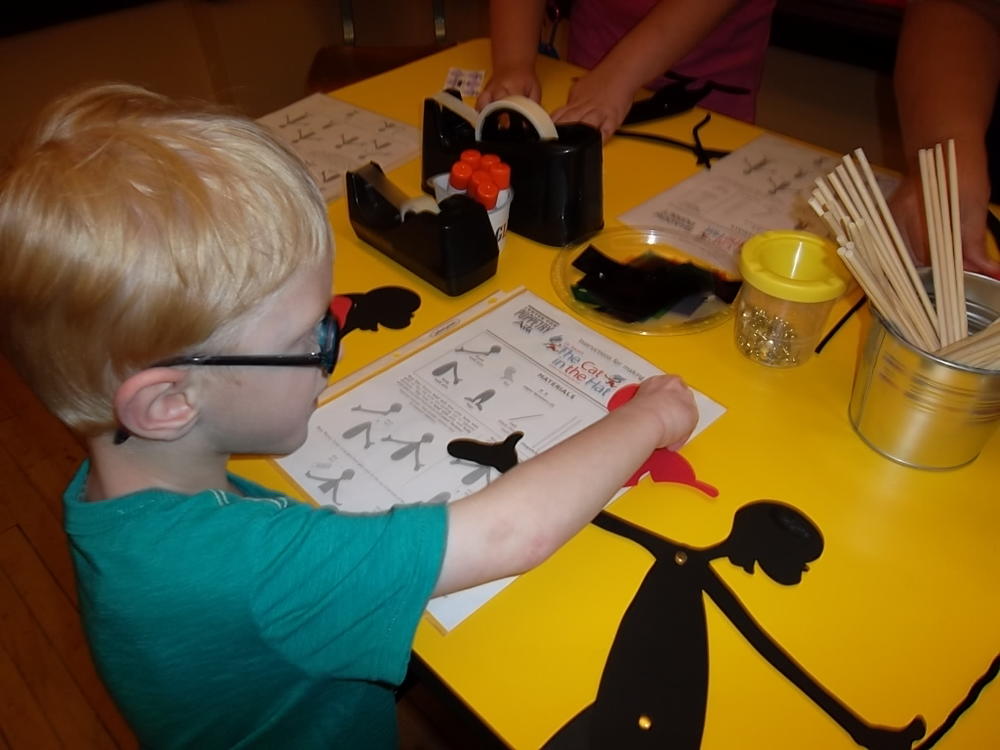 My son's one disappointment was that they didn't have a real "Thingamajigger," which he recalled from PBS Kids' The Cat in the Hat Knows a lot About That. The show is based on the curious nature of the book's characters and encourages curiosity and exploration. Cat, Nick, Sally, and Fish are constantly exploring nature, shrinking up and down to interact with birds, bats, and even termites. We limit screen time especially in the summer, but a cool-down break with an educational and book-related program is a fun way to continue the summer learning, especially when it encourages children's natural curiosity.
What other fun, book-related activities are you using this summer?
Secondary Content
Bottom Content