Section Branding
Header Content
Starting Summer Break with a Bang
Primary Content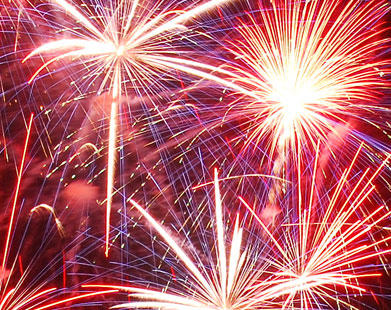 Summer break is here (or almost here for the last few districts still in session this week). This begins that tricky season of keeping the kids entertained while keeping their brains from napping. Summer learning loss is a real problem. So, whether you're parenting, babysitting, or leading kids at summer camp, we're bringing you activities that will keep kids' brains engaged and entertained this summer.
This week's features are inspired by my son's after school teacher, Mr. Carl. Every week, usually on Wednesdays, they made something explode. It sounds dangerous to say it like that, but maybe that's what got the kids so excited about it. By the way, he corralled, taught and played with kids from pre-K through fifth grade, all together. Even if you're working in more than one age group this summer, these activities are good* for all.
Mentos + Soda
When Mr. Carl played this one with the kids (which they begged to be repeated several times), they used lemon-lime soda. A quick search on the web will show that different carbonated beverages have different reactions. Get a few options and have the kids guess which they think will explode the highest. Note: this one may get sticky. My son was the one in the group trying to catch cascading soda in his mouth.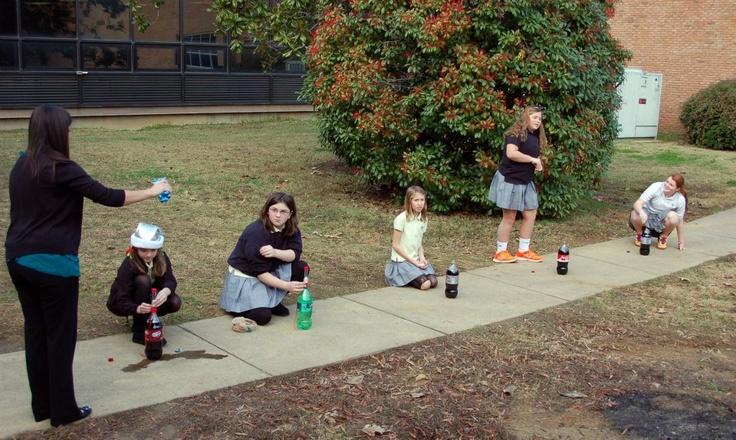 This image is of a school group about to drop their candies (via Pinterest).
Baking Soda Time Bombs
Odds are you have everything you need to go outside and make this one right now.
Use about a 5 inch square of paper towel and drop 1.5 tablespoons of baking soda into the center. Fold the paper towel around the soda tightly. Open a gallon size zippy bag, pour in ½ cup vinegar and ¼ cup warm water. Zip the bag halfway, drop in the baking soda packet and quickly zip the baggie shut the rest of the way. Drop it and step back.
Check out the results from this home school family's experiment.
Mini Volcanoes
If you're not into the bigger, messier explosions above, a fun-but-smaller-scale activity also involves baking soda and vinegar. Pour baking soda into your 9x13 baking dish. Color small bowls of vinegar and give kids an eye dropper. By dropping the vinegar into the baking soda, they'll create colorful little volcanoes all over the tray.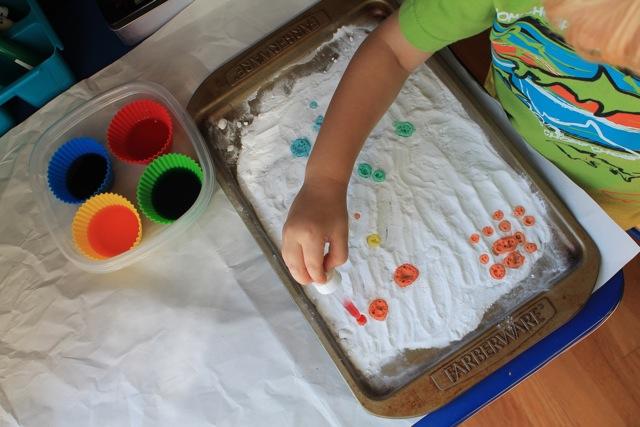 This blogger has nice photos and a great set up for the activity.
*None of these are especially dangerous, even though we're talking about explosions. But, if you want to have the kids wear sunglasses or swim goggles to be on the safe side, then go for it.
Secondary Content
Bottom Content