Section Branding
Primary Content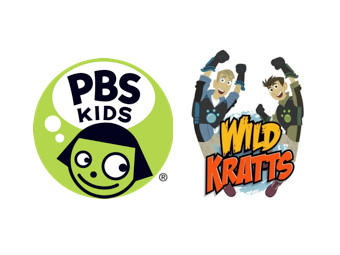 If you're kids are in to science, learning about animals, and the PBS KIDS show Wild Kratts, then there's an app that's perfect for them! New to the Apple App Store this week is the WILD KRATTS Creature Power.
Kids follow the ever-adventurous Kratt brothers, Chris and Martin, as they dive into the world of animals with three new interactive animal adventures. Intended for children ages 4-8, the science-focused app enables kids to explore special creature powers as they pollinate flowers, bathe elephants and feed a family of raccoons.
Produced by the Kratt Brothers Company, WILD KRATTS Creature Power includes three lively, immersive games that are each focused on a specific science concept. Children can collect stickers and take a picture in a Creature Power Suit as they earn high scores and learn that animals can take them anywhere in science.
"Kids have been eagerly anticipating WILD KRATTS games," said Chris Kratt, co-creator of the popular series. "In building the Creature Power App, we've emphasized many core elements of the series that are resonating so well with kids and, at the same time, are perfectly suited to interactive games." Added co-creator Martin Kratt, "Our goal is to deliver the very best experience that each and every media platform has to offer."
While this game is only for iPhone, iPad, and iPod Touch, Martin's quote above makes me think they may also introduce an app for android devices. We'll keep our ears out and let you know when they do!
The app costs $2.99, which is more than the $.99 I've paid for an app for my son. However, he does really love the Wild Kratts.
Let us know if you and your kids try out this game and what you think about it in the comments below.
Secondary Content
Bottom Content