Section Branding
Header Content
Play it Safe this Labor Day
Primary Content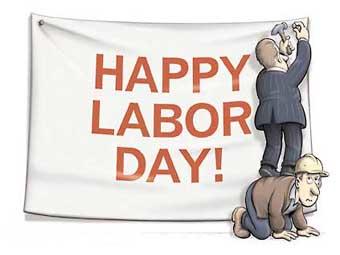 The first month of doing the school-work-home combo has been absolutely draining. How does my 4-year-old's school day take so much more of my time away and increase my stress level exponentially? I'll save that for another blog… or therapist. All that to say that we are ready for a break, even if it's just a day. Labor Day was first celebrated in 1882, honoring the American worker and acknowledging the value and dignity of work and its role in our country. While not everyone has the day off, it's comforting to know that medical staff in particular are always available for the inevitable holiday sickness. How many times has one of us gotten sick when the doctor's office is actually open? Right. Almost never.
It's just one day off of work. Surely we can all be safety-conscious enough to give the ER staff and First Responders an easier day. Here are some tips for maintaining a safe, healthy holiday weekend (fair warning: some of these will be obvious, but are great to remember):
•Do not consume alcohol and operate anything with a motor… or fire, unless it's beer can chicken.
•Heading to Georgia's myriad waterways? Take a life vest and wear it. The CDC has some pretty shocking statistics on drowning, including 1 in 5 people who die from drowning are children 14 and younger.
•Buckle up. It's more than a law, it's good sense, too. While we're at it, make sure your children are properly buckled, too.
•Wear sunscreen and bug spray when outdoors. Remember me telling you about the tick population on the rise?
•Avoid heat exhaustion; stay hydrated; drink plenty of water.
I'll admit to slathering my kid with sunscreen and bug spray, but totally neglecting myself. Unless I take a water bottle with me, I basically drink water only at home before work and at home after work. So, I'll work to heed my own advice this year, too.
Secondary Content
Bottom Content