Section Branding
Header Content
Julia Child Remixed - Keep On Cooking
Primary Content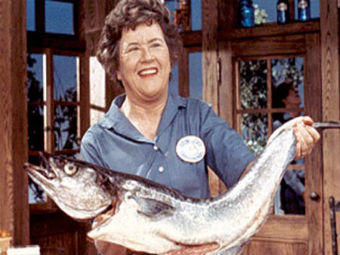 Julia Child grew up in a wealthy family in the early to mid-1900's with a staff cook, so she never saw her mother cook meals or participated in the process the way most American families do today.
That didn't keep her from developing a love of food and fine cuisine, though. Today, she is much lauded for her great contribution to American home cooks because of her cookbook, Mastering the Art of French Cooking. I remember watching her cooking shows on GPTV as a child and I am confident that she is at least partly to credit for my own love of food and cooking.
I wonder what she would say to this remix of her great dishes?
Secondary Content
Bottom Content