Section Branding
Header Content
A Family Trip for History and Fun
Primary Content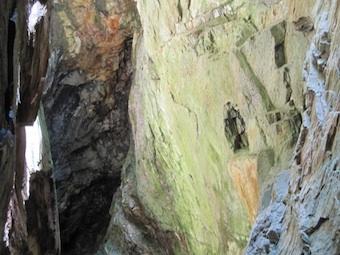 Dahlonega is a great Georgia destination for a casual weekend trip. It is a quaint little town with historical buildings still in places and being used as shops or restaurants. The oldest courthouse in Georgia – which is smack dab in the middle of the town – is being used as the Gold Museum. It is a great place to take your kids for a history and geology field trip.
Dahlonega is the site of the first gold rush in the United States. Sadly, gold is also one of the reasons why the Cherokees were evicted from their homes (teachers can check out Georgia Stories for classroom tools). While there were hundreds of mines back then, now there are only two left. The two active mines that you can actually tour are the Crisson Gold Mine and the Consolidated Gold Mine. When I visited the Consolidated, you could only come out the same way you went in. However, the place is actually digging up the cave so that the tourists can go in through one side and come out another. So keep an eye out for their news on a new tour course.
After you have toured the gold mines, you can try panning for gold yourself. Those of you imagining making a fortune will be disappointed. Most of the time, you only find little flakes of gold. However, the experience is more important than gold to the kids.
You can also try out gem mining, which was a lot more rewarding to me than the former activity. Because Dahlonega is a site of various geological activities, there are myriads of precious minerals that you can find. All gemstones you find are yours to keep; you can get them cut as well.
Georgia Travelers also visited Dahlonega and you can always view it online.
Secondary Content
Bottom Content