Section Branding
Header Content
The Right Fish - Eat Like There's No Tomorrow
Primary Content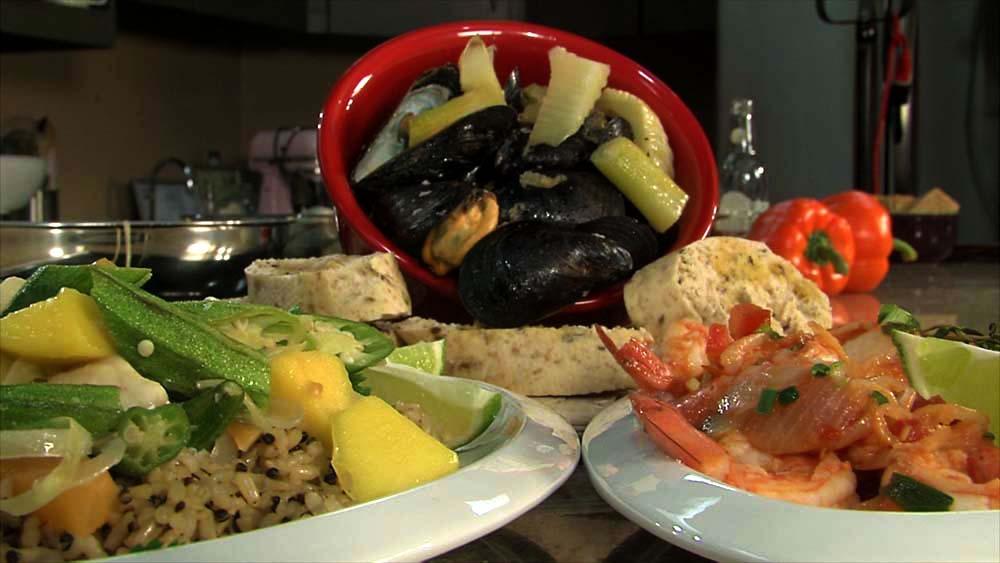 The last episode of Eat Like There's No Tomorrow features farm fresh seafood that will make your mouth water. Chef Hans Rueffert incorporates seafood ingredients that have been raised just right, and then cooked to perfection.
Georgia has an enormous coastline stretching one hundred miles north to south, not to mention the numerous fresh water lakes and rivers that are found in every region of the state. That puts us in the very fortunate position of having an exceptional quality of fresh and diverse foods from these waterways. Chef Rueffert's menu implies first-hand knowledge of that great bounty.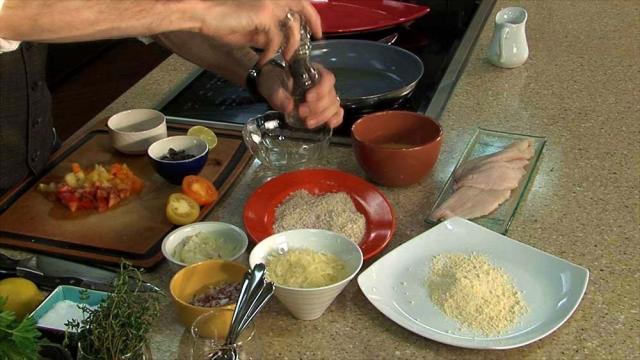 On this week's menu:
Ginger Mussels
Shrimp Scampi
Green Gumbo
We have received several requests for the recipes on the past shows and I'm sure this one will not be an exception, so go ahead and keep a pen and paper at hand while watching this final episode on Saturday at 2:30pm. Unfortunately, we don't have the recipes listed, but you can purchase Hans' cookbook on Amazon.com.
Chef Rueffert's Eat Like There's No Tomorrow series has been tantalizing and inspirational. The foods not only sound delicious, but look it, too. I am a great believer in "eating with your eyes" and know that this week's episode will be no less beautiful than the past three. It is also important to note the inspirational story of the chef's life, too. Watch this clip from The Doctors to get an idea of just how extreme the surgery to save Hans' life was and to truly appreciate the great chef he is today while watching the final installment of Eat Like There's No Tomorrow.
Secondary Content
Bottom Content