Section Branding
Header Content
Training for the Peachtree Road Race!
Primary Content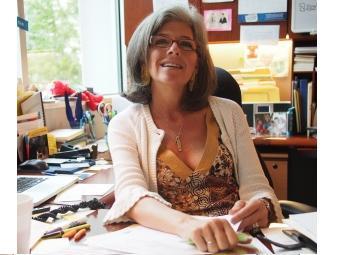 The Peachtree Road Race is 17 days away, so I suppose it's time to start training. This will be fun, because I derive much of my athletic acumen through osmosis from my sporty kids, who between soccer, softball, swimming, golf and ultimate Frisbee, generate about 3700 loads of laundry a week. The workload is a nice mix of steaming sports bras, sweaty tank tops, decaying running shorts and pungent soccer socks. The fumes are lethal, and often result in light-headedness, which, as luck would have it, land me on the floor, ready for sit-ups! Thus, my training has begun!
The view of my toes as sit-ups commence
Using my freshly hand-manicured toenails as inspiration, I cranked out 200 sit-ups while listening to a great story on NPR about sunscreen mislabeling. Apparently claims of "sweat proof" and "water proof" are misleading as they are neither sweat proof nor waterproof. Good reminder to slather the kids today with sunscreen and a wearable tent. Back to training! Now it's time to strap on the tennis shoes and go for a jog.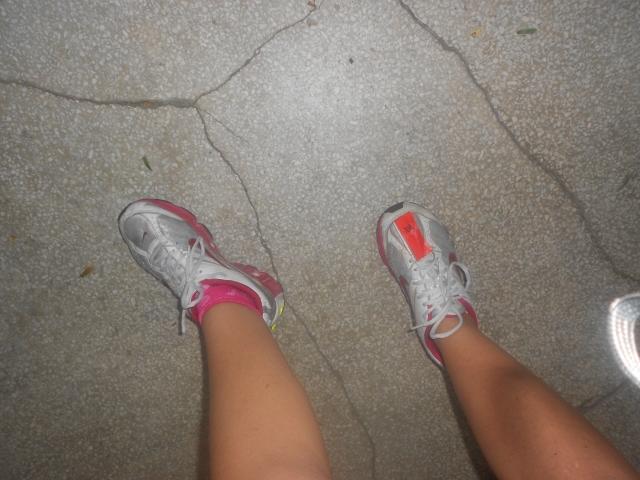 As you can see, I practically look like a professional runner, what with the orange tag from another race. (Actually, I keep it on my laces as identification in the event I keel over after one block and the next of kin need to be notified.)
Training today will include my partner, Molly. She is our 13- year old partially blind and increasingly deaf dog. Because of her inexplicable fear of hardwood floors, she's the perfect partner for the outdoor portion of my fitness training.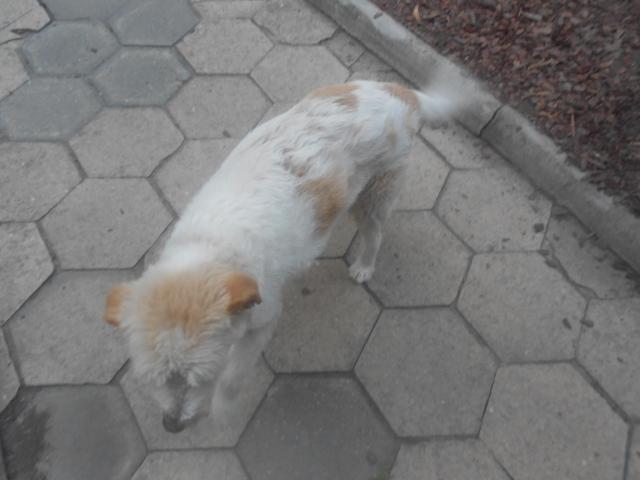 Sweet Molly
So off we go! We've decided on a challenging course of 10 telephone poles running and 10 telephone poles walking super – fast. This was an excellent regiment, only interrupted by the batteries falling out of my Walkman (old school) and Molly refusing to run, walk or jog. So training shall commence in earnest tomorrow. Stand by!
Secondary Content
Bottom Content