Section Branding
Header Content
New Back To School Resources From GPB Education
Primary Content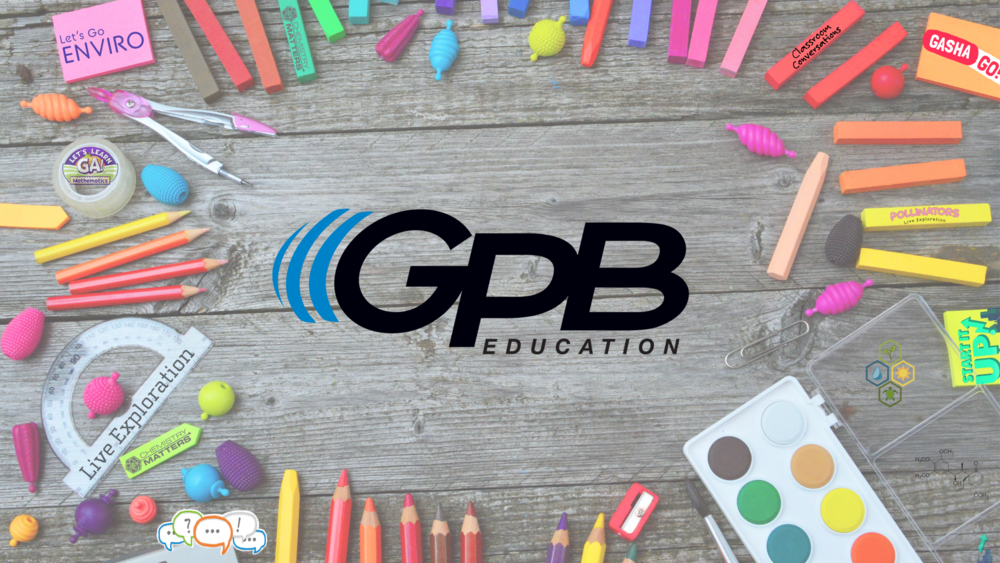 Start the semester a step ahead with countless free resources from GPB Education! The 2023-2024 school year is fast approaching, and no matter what grade level you're teaching, we've got the resources to set you up for success. Here are a few of our new favorites to get you on the right track!
Let's Go Enviro
Grades: 9-12
If you teach high school environmental science, be sure to check out GPB's newest series, Let's Go Enviro. This digital video series teaches high school environmental science through phenomena, project-based learning, and Georgia's diverse ecosystems. The video library consists of six units. Units 1-5 include videos that invite students to become environmental stewards in their own communities, while Unit 6 introduces students to a wide range of careers in the industry. All videos are aligned to the Georgia Standards of Excellence for high school environmental science.
GASHA GO!
Grades: PreK-2
Looking for a way to get your preK-2 kids excited to learn? Try our GASHA GO! world of gaming that establishes computer coding constructs at an elementary learning level. The tiny Gashlings take players through complex challenges teaching computer science skills like deconstruction and number sense in exciting and engaging learning activities.
GPB Live Explorations
Grades: 3-8
Take a tour of some of Georgia's most unique locations by diving into our collection of Live Explorations. Explore a live bottom reef off the coast of Savannah, discover the science of sound with the Atlanta Symphony Orchestra, and dig into Georgia's robust agriculture. Most recently, in collaboration with the University of Georgia, GPB Education live-streamed from the State Botanical Garden of Georgia in Athens on May 9, 2023. During this program, students are invited to explore the wonderful world of pollinators through captivating discussions with industry professionals, surprising quiz questions, and sweet demonstrations.
Start It Up! 
Grades: 9-12
Have your students test their business proficiency with the hit game Start It Up! Designed for high school students and young adults, this interactive game assesses a range of adaptable skills such as goal-setting, pitch-writing, and market literacy. Run exhilarating simulations of launching and running your own fictional venture - and see how well you would fare in the stressful and exciting world of entrepreneurship. 
Let's Learn GA! 
Grades: K-12
Discover engaging ways to teach a variety of concepts in every major subject area by browsing the video library of Georgia Home Classroom, a collaboration project between GPB Education and the Georgia Department of Education to bring academic environments into the classroom or home. Teachers from across the state have recorded lessons and instructional support for students, teachers, and parents. 
Classroom Conversations
Teachers & Educators
If you haven't been tuning in to Classroom Conversations, a podcast for teachers developed by teachers, now is the time to binge all three seasons! Emmy-award-winning host and producer, Ashley Mengwasser, makes topics like managing classroom climate, standards-aligned lesson planning, and teaching a mathematical mindset exciting and entertaining. Get motivated this school year with new guests and new episodes available on all platforms.
GPB has the content to meet your students where they are and guide them in the right direction as they take on new challenges this school year. CLICK HERE to browse our content by subject area. 
For more academic resources, follow us on Twitter and Facebook. 
Secondary Content
Bottom Content