Section Branding
Header Content
GPB Education's Mobile VR Lab Now Scheduling For 2023-24
Primary Content
Great news for Georgia educators and students! The GPB Education Mobile VR Lab is now booking engagements for the 2023-24 school year. The GPB mobile VR Lab has been designed to enhance learning by creating interactive and engaging experiences that are both educational and entertaining. The VR Lab offers a range of experiences that cover a variety of subjects, from science and history to art and culture. With our class set of VR headsets, each student can experience virtual reality firsthand.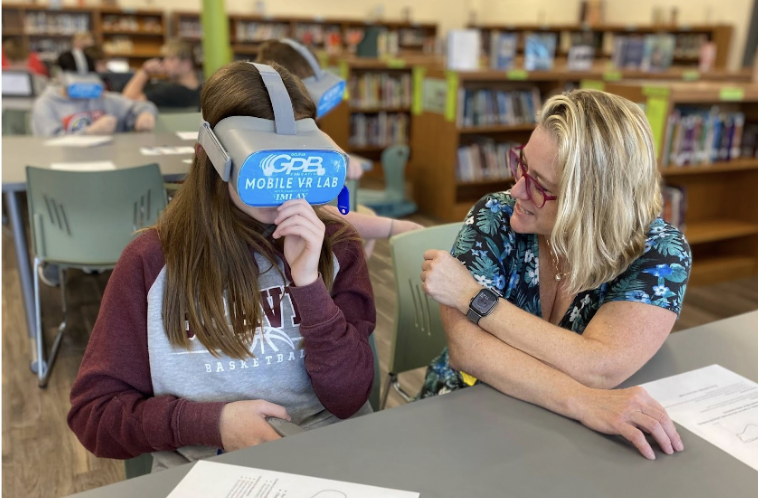 Continuing our mission to provide quality, no-cost digital content and recognizing the exciting educational opportunities available through virtual reality technology, GPB Education has produced these Georgia Standards of Excellence (GSE)-aligned resources in partnership with the Georgia Department of Education, the Telfair Museums, and the Georgia Forestry Foundation. To provide Georgia's students the opportunity to try out this immersive, engaging VR technology, the GPB Mobile VR Lab is ready to bring GPB Education's Virtual Learning Journeys into middle and high school classrooms across the state. 
In the Civil Rights Movement Virtual Learning Journey, students can sit at a virtual lunch counter to browse interactive maps of the Freedom Rides, view biographical videos of civil rights leaders, and listen to protest songs on the jukebox, among a variety of other highly engaging experiences that explore the history of the Civil Rights Movement.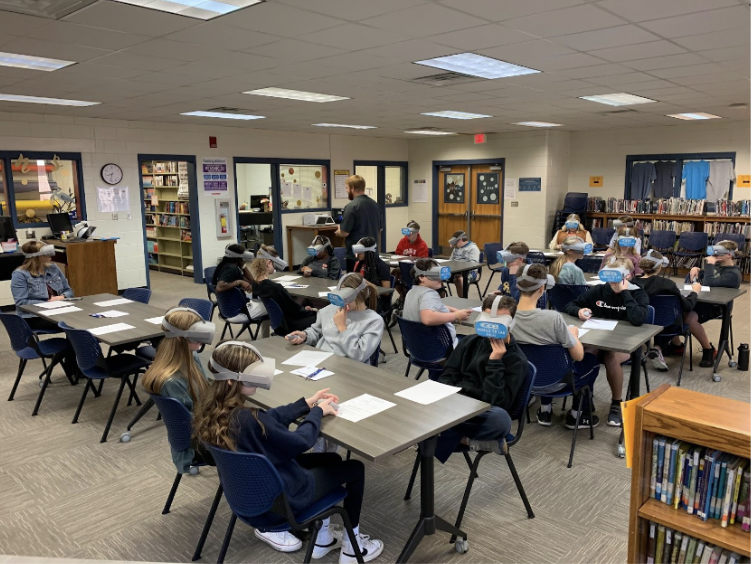 Future foresters marvel at 360º videos of ATV rides through forests and drone flights to monitor tree farms as part of Georgia's Forests Virtual Learning Journey. 
Learning about Slavery and Freedom, students can venture through an urban antebellum estate, examining the working conditions and considering the lived experiences of enslaved people, like Emma and Diane, who worked as nanny and cook in the Owens-Thomas House in Savannah. 
Educators and administrators are invited to schedule professional learning sessions with our Education Outreach team in conjunction with a classroom visit from the Mobile VR Lab. Our Educational Outreach Specialists can help familiarize faculty with the thousands of no-cost, standards-aligned resources including additional STEAM materials and VR/AR/XR assets available from the Georgia Home Classroom and PBS LearningMedia. Our Education Technology Specialist is also available to provide further consultation on VR lab setup and content curation.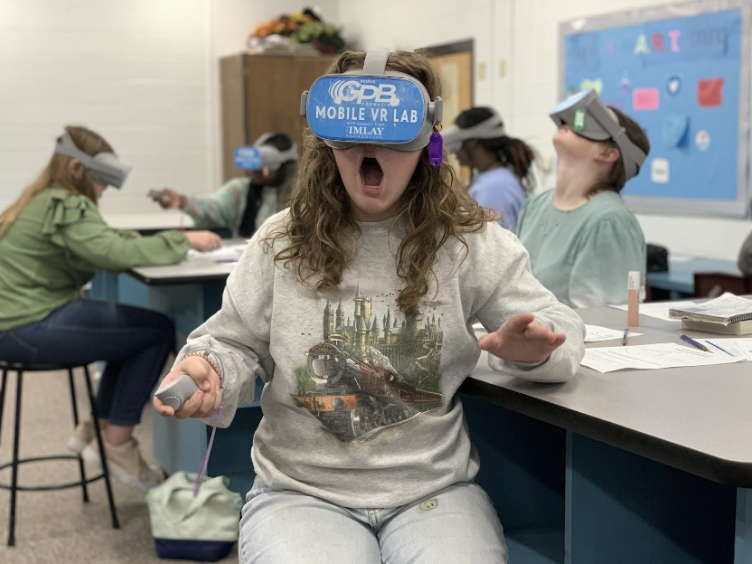 Click here to learn more about GPB's Mobile VR Lab and to sign up for a hands-on, in-class virtual learning journey with your students. 
Teachers and students can also experience GPB's original virtual reality content by downloading our VR|AR app, or by going to gpb.org/vr.
Secondary Content
Bottom Content