Section Branding
Header Content
GPB Education And Georgia Peanut Commission Launch New Virtual Learning Journey
Primary Content
GPB Education is pleased to announce the launch of our latest virtual learning journey, Georgia Peanuts. Developed in partnership with the Georgia Peanut Commission, this interactive journey offers students a unique learning experience as they explore the impact peanuts have on Georgia and beyond. 
"We are excited to partner with GPB Education in development of this new virtual educational resource," says Tim Burch, chairman of the Georgia Peanut Commission Education and Information Committee. "The resource targeted for teachers and students provide an overview of the value of the peanut industry to the state of Georgia and captures the many career opportunities available within the peanut industry."
Aligned to the Georgia Standards of Excellence, Georgia Peanuts Virtual Learning Journey targets learners in third through eighth grades. In the journey, a variety of concepts are divided into four main sections: History and Origins; Cultivation and Uses; Technology and Economy; and Working with Peanuts. The first three sections include interactive elements, videos, writing prompts and activities, virtual reality experiences, photo galleries, vocabulary lists, and informative text.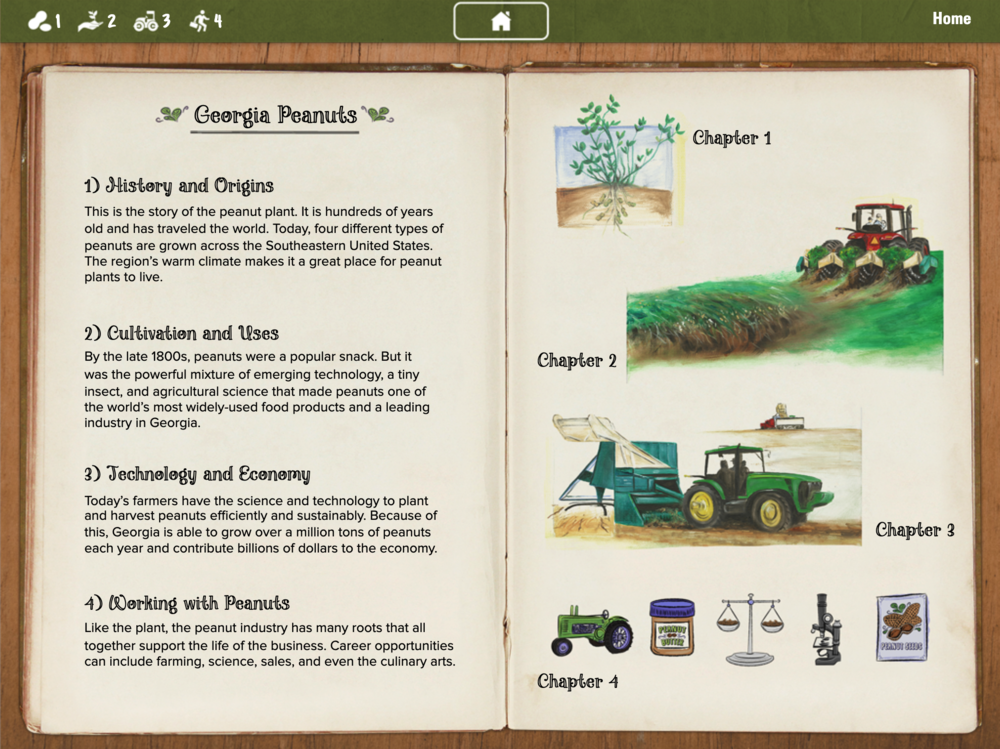 The final section, Working with Peanuts, highlights 13 different career profiles for students to learn about the various jobs in the peanut industry. Hear from individuals who create delicious peanut products, others who grow peanuts, and even those who design and develop robots for farming peanuts! 
"This Georgia Peanuts Virtual Learning Journey will allow students from all over the state to learn about Georgia's state crop and the importance it plays in our history, economy, and even diets," said GPB Director of Education Laura Evans. "As Georgia's leading provider of digital learning resources, we appreciate the opportunity to work with new partners like Georgia Peanut Commission to add great new resources to our library of content."
In addition to the launch of the virtual learning journey, GPB Education is producing a live exploration of Georgia's peanuts that will air September 30, 2021, at 10 AM ET. Viewers can watch live online at gpb.org/peanuts-live or on their local GPB-TV channel. 
Learn more about and explore Georgia Peanuts Virtual Learning Journey at gpb.org/peanuts. 
Secondary Content
Bottom Content