Section Branding
Header Content
GPB Education And Georgia Forestry Foundation Launch "Make That Paper," A New CTAE, Forestry Game For Teaching Employability Skills
Primary Content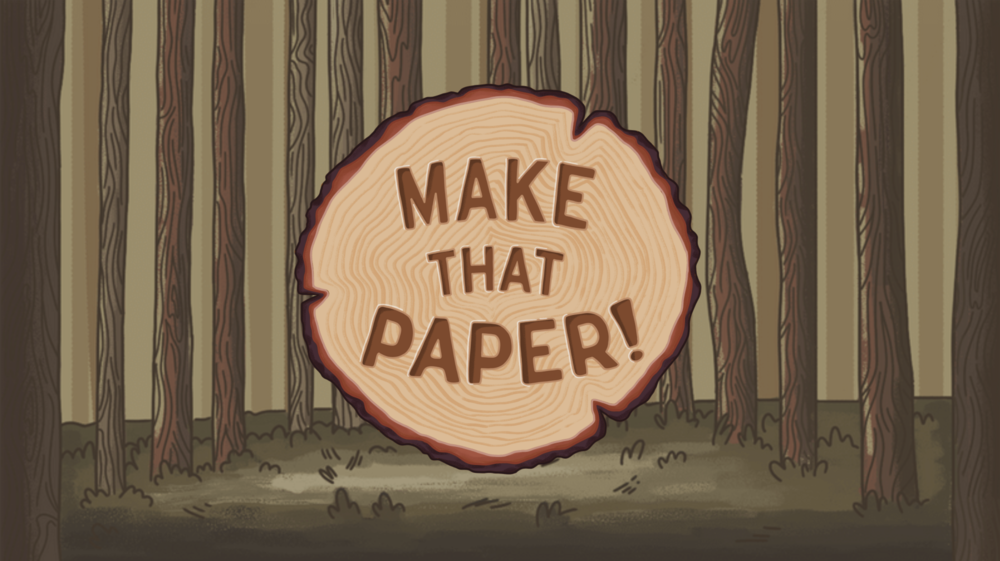 GPB Education is thrilled to announce the launch of our newest educational game, Make That Paper: Careers in Forestry! 
Make That Paper: Careers in Forestry, a new game from Georgia Public Broadcasting in collaboration with the Georgia Forestry Foundation, is a scenario-based game that teaches students about working forests and real-world forestry jobs by simulating workplace scenarios and testing forestry industry knowledge through a fun and quirky email inbox interface. 
In the game, students take on the role of a manager in three different forestry industry career tracks. A branching conversation system with humorous and content-rich dialogue simulates face-to-face interviews that teach players how to present your best foot (hoof? paw?) forward and begin an exciting career in the forestry industry. Student objectives include maintaining sustainable, efficient, and successful management of the forest and production of forest products, and using best practices when hiring and managing staff.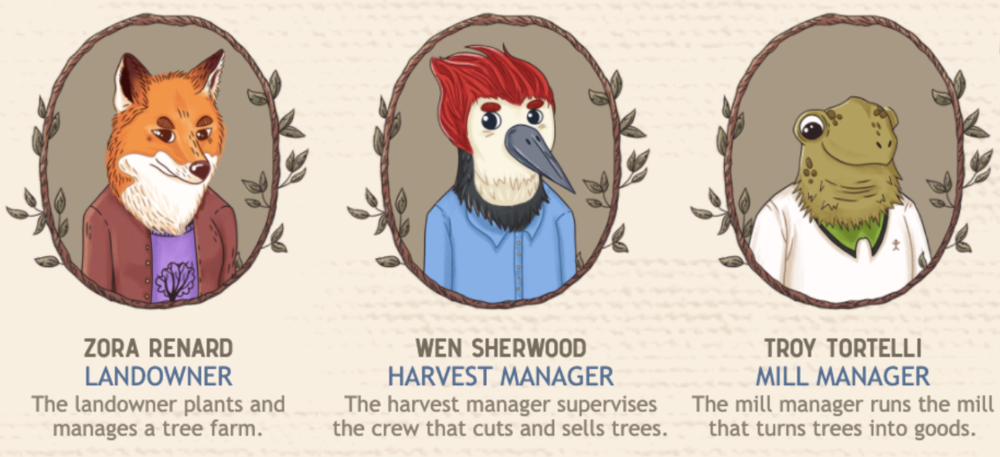 Make That Paper: Careers in Forestry is aligned to CTAE and Forestry Management Georgia Standards of Excellence. It also includes game play instructions and instructional support for teachers. 
The first task the player is given is hiring a new employee for a position which varies depending on the career path being played. Players work through this process a total of three times, once for each career path. The player is provided with a description of the job responsibilities and requirements, as well as three emailed cover letters with attached resumes from three candidates. Some characters are more suited for the jobs they are applying for than others, and it is up to the player to compare the candidates and hire the best critter for the job. Some characters have more experience, while others are new to the industry but have training in important skills.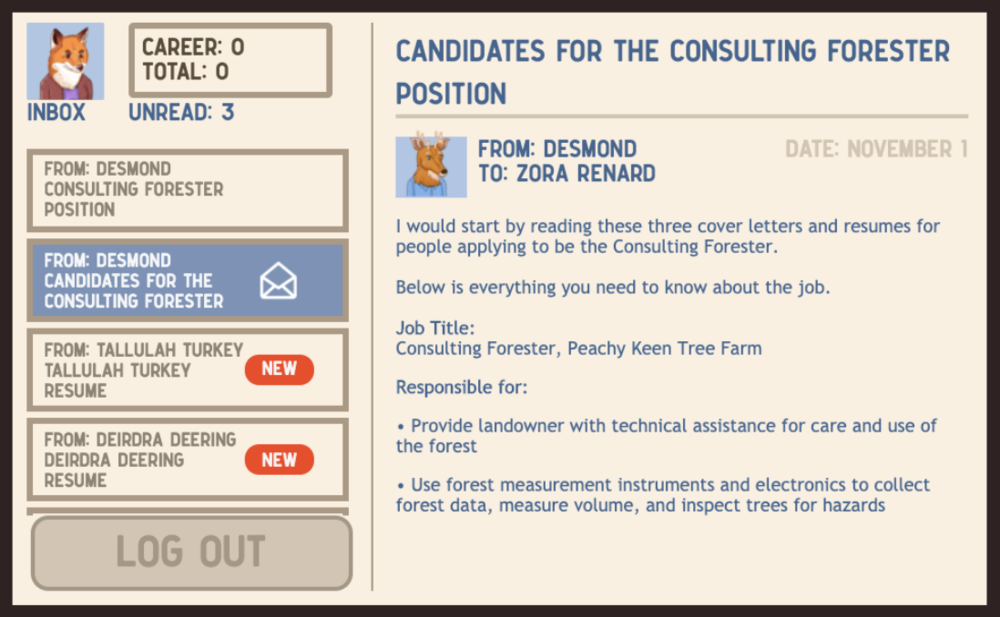 "We are proud to offer students and teachers a new learning resource with Make That Paper," says Laura Evans, GPB's Director of Education. "This no-cost digital game is engaging, but most importantly it teaches students valuable workplace and decision-making skills."
Make That Paper is a companion piece to GPB Education's upcoming high school forestry virtual learning journey. The Georgia Forests Virtual Learning Journey, which launched in Fall 2018, is aligned to third through sixth grade science, social studies, and ELA standards.
To play, go to gpb.org/mtp.
Secondary Content
Bottom Content