Section Branding
Header Content
366 Free Teacher Resources For 366 New Days
Primary Content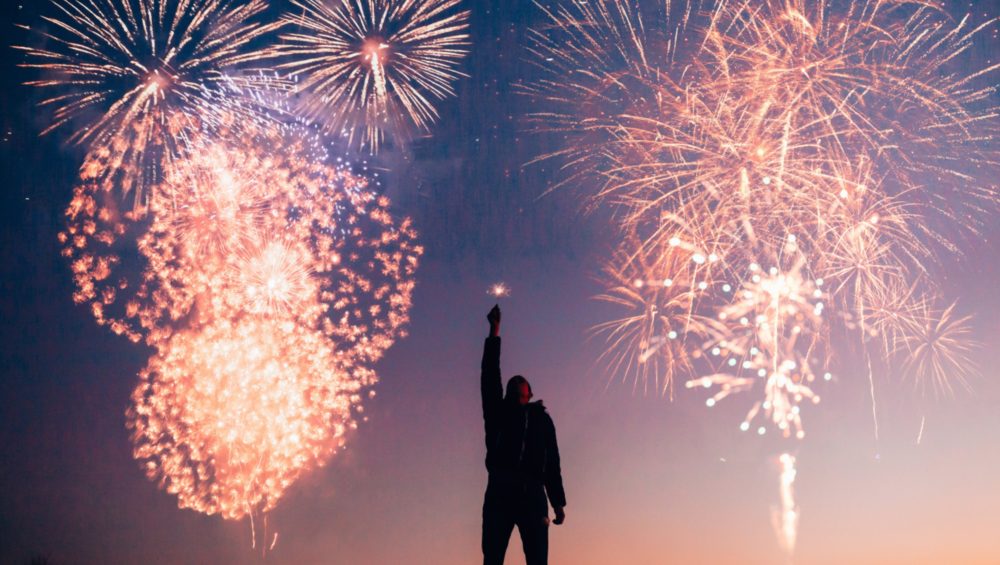 The start of a new year is a time to rejuvenate, celebrate, and reflect. And with a new semester upon us, many teachers will use this time to seek new resources, strategies, and opportunities to enhance their practice and students' learning. That's why GPB Education is continuing its commitment to create and curate exceptional free content for Georgia teachers and why we're kicking off 2020 by highlighting 366 free educational resources for 366 new days!
366 Teacher Resources
Georgia Stories (135 episodes)
Grades: 4-11
Subject: Social Studies
The Georgia Stories series consists of streaming videos, educator resources, and primary source materials that support the teaching of Georgia Studies. The materials are correlated to Georgia Standards and are searchable by the standard. The educator resources include focus questions, vocabulary words, activity suggestions, and primary source materials, as well as links to related websites.
Grades: K-12
Subject: All 
As a division comprised of all current and former Georgia educators—one of our missions is to celebrate the wonderful things going on in classrooms around the state. With our Share Your Story initiative, we are able to do just that. Teachers serve as guest bloggers and have the freedom to write about innovative lessons, behavior strategies, programs, or resources they are using to help enrich their students' learning experiences. 
Grades: K-3
Subject: Foreign Language
Salsa is our award-winning Spanish language series for young learners that utilizes puppets in familiar stories, digital graphics, and animation to teach the language. Because all videos are preceded by a staff development component, Salsa can be used by any instructor—even those who are unfamiliar with Spanish. In addition to the 42 engaging videos, Salsa also includes four interactive games. 
Virtual Field Trips (34 field trips)
Grades: 2-8
Subject: Social Studies
We travelled all over Georgia to bring our state's rich history and culture to teachers and students. Each field trip aligns with the Georgia Standards of Excellence (GSE) for social studies and comes with a comprehensive user guide. 
Grades: 9-12
Subject: STEM
The Fast Forward series presents science, technology, engineering, and math concepts in a fun, entertaining, and informative way by demonstrating how employees in businesses and organizations across the state are applying the topic matter in their jobs. 
Peach State Politics (12 episodes)
Grades: 4-8
Subject: Social Studies
Each week during the legislative session, GPB News reporter Stephen Fowler hosts an episode of Peach State Politics and answers students' questions about state government.
Grades: 9-12
Subject: Science
Chemistry Matters, our new digital series for high school chemistry, supports science, technology, engineering, and mathematics (STEM) objectives by encouraging inquiry-based learning, problem solving, critical thinking, exploration, and discovery. The primary goal is to provide a thorough summary of the concepts of chemistry, grounded in the Georgia Standards of Excellence (GSE) for science. It is designed to help students who struggle with the concepts of chemistry and to provide resources for teachers of all levels, especially those who may be teaching chemistry for the first time. 
Georgia Studies digital textbook (10 units)
Grades: 8
Subject: Social Studies
The Georgia Studies digital textbook tells the story of Georgia—its history, culture, and geography—in the context of American history and government. The information is presented digitally with exciting capabilities and enhancements, including touchscreen technology that offers users the chance to interact with the text and access multimedia components that were not available in the original print version.
Grades: 9-12
Subject: Science 
Physics in Motion is a new digital series for high school physics. The series encourages inquiry-based learning, problem-solving, and critical thinking through engaging demonstrations, three-dimensional tasks, and real-world applications.  
Things Explained (11 episodes)
Grades: 3-10
Subject: All 
Ever wonder how a giant ship can float or how buildings are demolished in the middle of a city? We do too! Our new series, Things Explained, tackles all kinds of questions with short, easy-to-understand videos that include vocabulary, experiments, and real-world examples right here in Georgia. 
Family Creative Learning (6 workshops)
Ages: 3-8
Subject: All
As a recipient of the PBS KIDS Ready to Learn grant, GPB has expanded its reach to include early learners. We have partnered with local communities to offer six family creative workshops. These workshops will teach families, children, and educators how to incorporate literacy and STEAM into lessons and activities. 
Live Explorations (5 locations)
Grades: 3-8
Subject: STEAM 
Join GPB Education as we take students around Georgia—no permission slips required! Explore the science of sound with the Atlanta Symphony Orchestra, witness the power of the mighty alligator at the Okefenokee Swamp, and discover the underwater world of Gray's Reef National Marine Sanctuary. These live events have now been archived on our website for students and teachers to watch at any time. 
Grades: K-12
Subject: All 
Make learning more engaging with one of GPB's educational games! Master elementary numeracy with GASHA GO! (K-3), gain financial literacy skills with Lights, Camera, Budget! (6-12), or go on a quest that reinforces key Georgia Studies ideas with Georgia Race Through Time (8).
Partners in Education (2 partnerships)
Grades: K-12
Subject: All
Through our partnerships with PBS LearningMedia and Discovery Education, all Georgia educators have free access to over 350,000 digital resources. 
Interested in learning more about what we offer? Follow us on Twitter and Facebook for fresh, innovative ideas for your classroom! 
Secondary Content
Bottom Content