Section Branding
Header Content
Students Make A Movie And Learn Finance Skills With New Game Lights, Camera, Budget!
Primary Content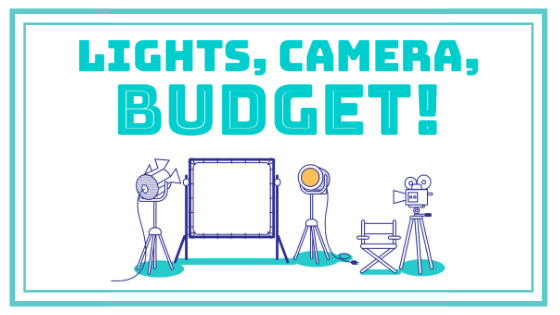 Georgia Public Broadcasting (GPB) and the Georgia Council on Economic Education (GCEE) partnered with the award-winning media developers at FableVision Studios to create Lights, Camera, Budget!, a new personal finance game for students. In the game, students take on the exciting role of movie producer, making important decisions about everything from actors and directors to shooting locations and marketing strategy. Their job is to analyze the risks and rewards of each choice and its impact on the movie budget, with the goal of creating a blockbuster movie that doesn't bust the bank.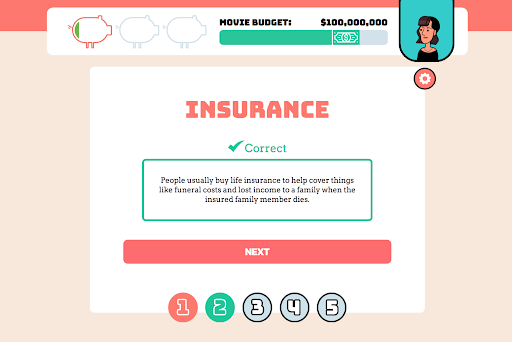 Luckily, they don't have to go through it alone—a sage mentor who's been around the block(buster) gives financial, professional, and personal advice to help students make the best choices for success. Throughout the game, players draw on and enhance their knowledge of key financial literacy concepts including debt, interest, loans and credit, budgeting, and goal setting.
"Lights, Camera, Budget! stands out in a crowded field of financial literacy materials because it intensely focuses on the decision-making process," said Dr. Chris Cannon, Associate Director and Chief Program Officer, Georgia Council on Economic Education. "Good decision-making is at the core of healthy personal finance. In addition, this game helps students review key content in a fun way by tying the content to the filmmaking process. The creative character names, unique imagery and unexpected events encourage multiple plays that should reinforce the content and decision-making skills in a positive way."
The game is divided into three phases: pre-production, production, and post-production. In each phase, the player is given information to make key decisions that will impact the production process, budget, and success of the film. For example, when choosing the genre of movie they want to produce (suspense/thriller, action/superhero, romantic/comedy), information could include how much each genre costs to make, potential pitfalls, critical awards, and track record of success at the box office.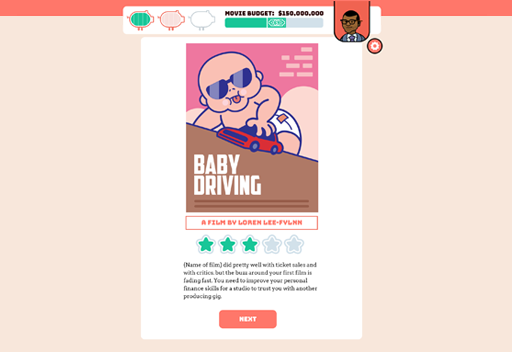 Aligned to Georgia Standards of Excellence (GSE), Lights, Camera, Budget! leverages the excitement around the film industry to teach students key personal finance concepts. Georgia educators and students provided feedback during development process to guide production. Lights, Camera, Budget! was designed to work across web and mobile platforms and is available online and via mobile devices. This project was made possible with funding from SunTrust Foundation. 
Ready to make a movie and show off your personal finance skills? Go to www.gpb.org/lcb. A complete teacher guide is available under the teacher tab. 
Secondary Content
Bottom Content