Section Branding
Header Content
20+ Free Resources To Celebrate Digital Learning Day
Primary Content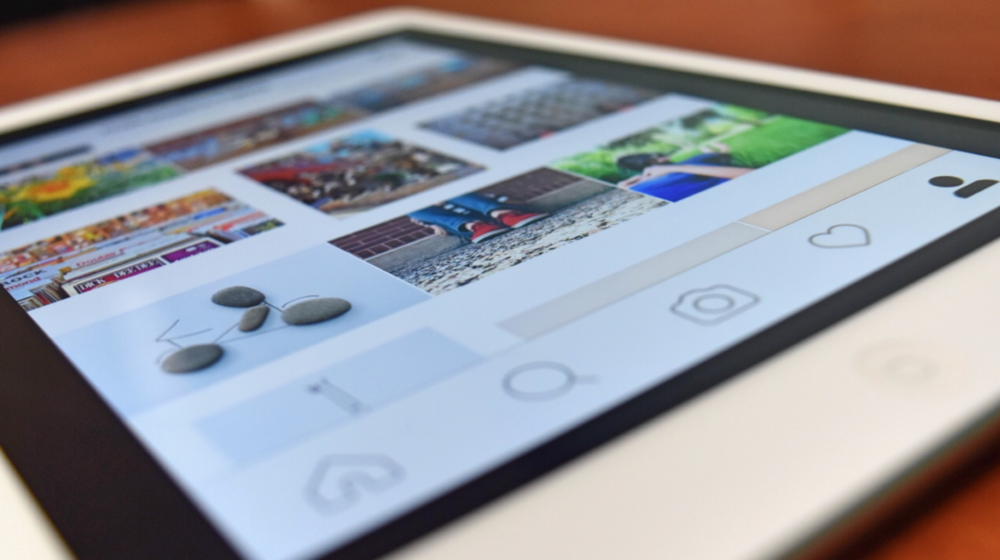 With so many new types of digital devices, educational software and mobile apps continuously developed, it's hard to keep up with the latest and greatest advancements in educational technology. In some classrooms and out-of-school programs across the country, educators are doing some pretty amazing things with technology. Yet, these pockets of innovation are confined to a small number of schools and communities. Digital Learning Day was started as a way to actively spread innovative practices and ensure that all youth have access to high-quality digital learning opportunities no matter where they live.
Use this collection of free resources to celebrate Digital Learning Day in your classroom! 
SOCIAL STUDIES
Grades: 2, 4-10
GPB is traveling all over Georgia to bring our state's rich history and culture to teachers and students.
Each field trip brings locations to life with...
Interviews
360-degree panoramic photography 
Interactive elements
Videos
User guide 
Civil Rights Virtual Learning Journey
Grades: 4-10
Brimming with comprehensive, cross-curricular content, including 14 videos, primary source images and documents, compelling photo galleries, interactive maps, artwork, music, and more, this virtual collection invites students into an engaging exploration of some of the most significant events of the Civil Rights Movement.
Grades: 8
Aligned to Georgia Standards of Excellence (GSE) for 8th grade social studies, Georgia Race Through Time, a new history adventure game for students, leverages primary source documents, rich historical content, and a unique storyline for an engaging, game-based learning experience. 
Georgia Studies Digital Textbook
Grades: 8
The Georgia Studies digital textbook tells the story of Georgia—its history, culture, and geography—in the context of American history and government. The information is presented digitally with interactive capabilities and multimedia enhancements. The digital textbook also contains embedded quizzes, a note-taking function, and discussion prompts.
Grades: 6-12
Mission US engages students in the study of transformational moments in American history. Each mission consists of an interactive game and a set of curriculum materials that are aligned to national standards and feature document-based activities. The game immerses players in rich, historical settings and then empowers them to make choices that illuminate how ordinary people experienced the past.
Grades: 4-8
The Georgia Stories series consists of streaming videos, educator resources, and primary source materials that support the teaching of Georgia Studies. The materials are correlated to Georgia Standards and are searchable by the standard. The educator resources include focus questions, vocabulary words, activity suggestions, and primary source materials, as well as links to related websites.
Grades: 4-12
Explore the rich history and the institution of the U.S. Presidency—from George Washington to Barack Obama. Understand the duties and powers of the President of the United States and the First Lady, gather important background information with our Presidential biographies, and engage with videos and primary sources that place you back in time at some of the most pivotal turning points in American history.
SCIENCE
Grades: 9-12
Chemistry Matters is a new digital series for high school chemistry from Georgia Public Broadcasting. The series supports science, technology, engineering, and mathematics (STEM) objectives by encouraging inquiry-based learning, problem solving, critical thinking, exploration, and discovery. It is designed to help students who struggle with the concepts of chemistry and to provide resources for teachers of all levels, especially those who may be teaching chemistry for the first time.
Grades: 9-12
Fast Forward is a GPB Original Production and Multimedia Project that promotes student achievement in Science, Technology, Engineering and Math (STEM) programs by highlighting the multitude of career opportunities here in Georgia for those who are interested in the subjects.
Grades: 3-8
Take your students on an exploration of Gray's Reef National Marine Sanctuary in this 30 minute virtual field trip. This event was live streamed on May 10, 2017, from the University of Georgia's Marine Education Center and Aquarium in Savannah, GA. This unique experience teaches students about the animals that call Gray's Reef home, how the seafloor serves as a habitat and ways they can help protect the reef from major threats. Join marine experts as they share the importance of their research and answer questions from the audience. 
Grades: 3-8
Ever wonder how a giant ship can float or how buildings are demolished in the middle of a city? We do too! Our new series, Things Explained, tackles all kinds of questions with short, easy-to-understand videos that include vocabulary, experiments, and real-world examples right here in Georgia. Targeting elementary and middle school concepts, each video is aligned to the Georgia Standards of Excellence and comes with a teacher toolkit for expansion activities.
Grades: 9-12
Physics Fundamentals is a series teaching high school physics. Physics Fundamentals provides instructional content delivered through thirty-minute episodes and integrated classroom materials.
Feed the Dingo: An Ecosystem Game
Grades: 1-4
Players strive to create a balanced desert ecosystem in which each animal has enough food to survive over a period of 12 days, in this interactive game from PLUM LANDING. Players see how the different species of plants and animals in a desert depend on one another. They also experiment with how changing the amount of one resource affects the whole ecosystem. 
MATH
Grades: K-3
GASHA GO! is a new skill-building math game that focuses on developing children's number sense which is a sense of what numbers mean and their relationship to one another. Research shows that children who have a well-developed number sense are able to succeed in early math (and beyond), while children who do not are at much greater risk of falling increasingly further behind.
Things Explained 
Fast Forward
Grades: PreK-K
Peg + Cat are the heroes of this animated math-based adventure series and website for 3-5 year olds. This digital series includes 11-minute episodes, games, and activities for the classroom or at home that help make math problems cool. 
Grades: 3-12
The Khan Academy lessons connect to Common Core standards and are designed to provide students with clear understandings of mathematical operations and principles for problem solving.
Bring clarity to the classroom with these video resources that run between 2 -15 minutes each.
Math at the Core: Middle School
Grades: 3-8
Find engaging media and integrated activities, all aligned with the Common Core State Standards in Mathematics. Designed for middle school students of diverse learning styles and backgrounds.
ENGLISH/LANGUAGE ARTS
K-3
This WPSU interactive The Detective's Notebook Game is designed to get students to think about what they are reading and to answer questions that require inferencing. In the game the student has access to an amateur detective's notebook in which several clues or events have been observed. From these clues, some inference or prediction can be made. The game is part of Blue Ribbon Readers, a collection of games designed to help elementary school students learn to read.
Grades: K-3
The PBS KIDS Writers Contest encourages children in kindergarten through 3rd grade to submit original, illustrated stories for great prizes and a chance to be featured on the GPB website.
Grades: 9-12
Each episode of Shakespeare Uncovered reveals the extraordinary world and works of William Shakespeare, the still-potent impact his plays have today, and educational resources for students to explore his works. 
Grades: 3-8
Explore a range of commonly taught grammar principles for elementary and middle schoolers with these short, fun videos and activities. From the difference between dependent and independent clauses to the correct usage of semicolons, let these resources guide you through the intricacies (and perils!) of everyday grammar.
Grades: PreK-2
Martha Speaks is an animated television series on PBS KIDS. Aimed at viewers between the ages of four and seven, Martha's educational goal is to teach kids new words. This collection contains videos, games, and true stories. 
Secondary Content
Bottom Content