Section Branding
Header Content
Don't Miss Out On Our Georgia Studies Newsletters
Primary Content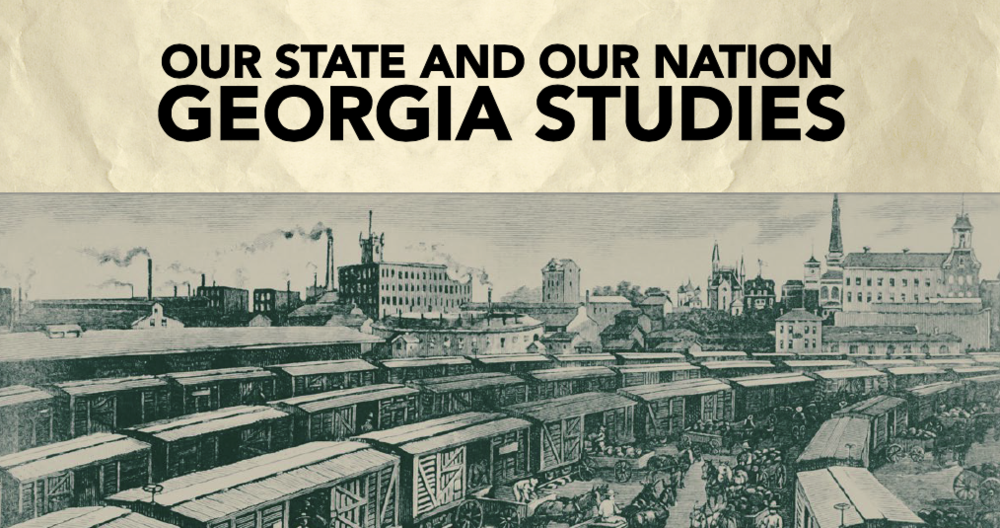 GPB's Georgia Studies newsletter was created to connect the world of our dynamic digital library for Georgia Studies to educators around the state and beyond. The newsletter is part of an ecosystem fostered by GPB for Georgia Studies educators featuring our ten-unit digital textbook for students, available for both web and iPad, and a teacher edition that includes printable documents, constructed response questions and other teacher materials, as well as lesson ideas and talking points for guided instruction. We've also embarked on building virtual field trips surrounding every unit, and soon we'll debut our Georgia history game!

For the first school year (2015) we published our newsletter at the beginning of every month. These newsletters, as they will continue to be published, have included a focus on an event in Georgia history for the upcoming month, a spotlight on the standards covered for that event and corresponding media in our textbook, as well as any upcoming content or media releases and updates. We also focused acutely on providing primary sources and lessons for teachers.

In the upcoming school year, the newsletter will be published quarterly on the following dates:

August 5
November 4
February 3
May 5

To sign up for the Georgia Studies newsletter, click here. All newsletters will be archived on our website so that educators won't miss an announcement or link to great content!

Additionally, we are looking for students and teachers to test our game prototype? If your Georgia History class is interested in playing a section of the game and providing feedback, email us at education@gpb.org.
Secondary Content
Bottom Content