Section Branding
Header Content
Summer Learning Activities For Kids
Primary Content
As kids spend time outside the classroom this summer, GPB is releasing all-new content and resources to help keep them active and encourage exploration at home and outdoors with their favorite characters. As part of its annual summer learning initiative, we will air all-new specials and episodes from Odd Squad, Nature Cat, and Ready Jet Go!, beginning in June, and will offer free digital resources below and at pbsparents.org/summer to make learning fun all summer long.
"While kids are out of school during the summer months, it's important that they remain engaged in learning and exploration," says GPB President and CEO Teya Ryan, "GPB is committed to providing learning resources that help to bridge the achievement gap, especially to children in underserved areas who need it most. Every year, GPB brings these resources to families to encourage them to keep their minds active all summer long."
Keep your child's brain busy and engaged this summer with these extended learning ideas for families and caregivers. Click on the links to download the PDFs and get started!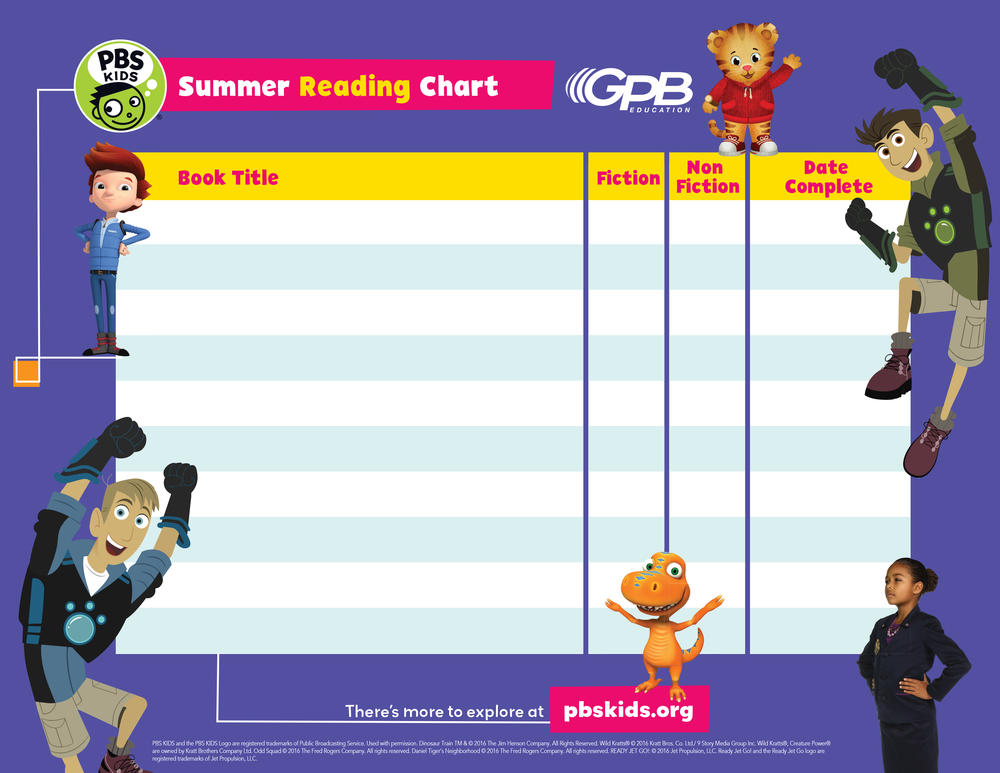 Our monthly activity booklets help students explore their world with fun learning games and activities. Summer adventures are just around the corner!
Programming Highlights:  
Odd Squad, New Episodes - GPB summer learning programming kicks off in June with a one-hour Odd Squad special on June 20 at 6:30 a.m., followed by all-new episodes throughout the week. New episodes will also premiere throughout the summer.
Nature Cat, New Episodes - Join Nature Cat and his pals Daisy, Squeeks and Hal for a week of all-new outdoor adventures, airing on GPB from July 11-15.
Ready Jet Go!, New Episodes - This August, follow Jet and his friends as they blast off on new adventures in the all-new episodes of Ready Jet Go!, airing from August 15-19 on GPB. Designed for kids ages 3-8, Ready Jet Go! teaches young viewers about astronomy, technology, scientific exploration, innovation and invention. The series features live-action interstitials with NASA's Jet Propulsion Laboratory astrophysicist Dr. Amy Mainzer.
PBS Kids Apps: 
PBS Kids offers a variety of free apps for parents and kids that support summer learning and exploration, including the new PBS Kids Games app. Information is available at pbskids.org/apps. PBS Kids programming and content is available for free on the PBS Kids Video App, which can be downloaded from iTunes, Google Play and Amazon.
You can also check out a comprehensive list of Georgia-based summer reading initiatives here. 
Secondary Content
Bottom Content