Section Branding
Header Content
The Healthy Lunchtime Challenge Invites Kids To Create Healthy Lunch Recipes
Primary Content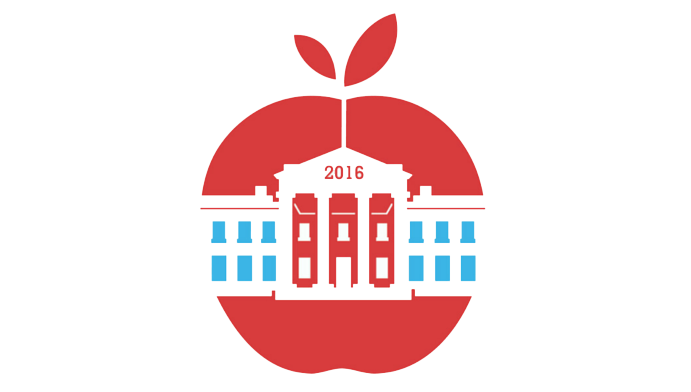 In an effort to raise national awareness about the importance of healthy cooking and eating, First Lady Michelle Obama is teaming up with PBS flagship station WGBH Boston, the U.S.Department of Education, and the U.S. Department of Agriculture to host the fifth annual Healthy Lunchtime Challenge & Kids' "State Dinner".

The challenge invites kids, ages 8-12, in collaboration with a parent or guardian, to create an original lunch recipe that is healthy, affordable, and tasty, which their parent or guardian can submit at  pbs.org/lunchtimechallenge. In support of the First Lady's Let's Move! initiative to help kids and families lead healthier lives, entrants are encouraged to reference ChooseMyPlate.gov to ensure recipes meet the USDA's recommended nutrition guidelines. Entries should represent each of the food groups, either in one dish or as parts of a lunch meal, including fruits, vegetables, whole grains, lean protein and low-fat dairy. In addition, in celebration of the MyPlate, MyState initiative, the 2016 Healthy Lunchtime Challenge is putting a spotlight on homegrown pride across the country and encouraging entries to include local ingredients grown in the entrant's state, territory, or community. To find out more about Georgia's homegrown ingredients go to choosemyplate.gov/georgia.

Teaching kids to cook is a great way to ensure they learn healthy habits early in life. Research shows that children who help with cooking and meal preparation are more likely to consume fruits and vegetables, and they are more aware of the importance of making healthier food choices. To make the challenge possible for kids and their families across America, support is being provided to WGBH by Newman's Own Foundation.

"Supporting the healthy development of children is at the core of our work in public media, so we are very pleased to once again partner on this important effort with the First Lady," said WGBH Executive in Charge Brigid Sullivan.

Kids from all 50 states, the District of Columbia, and U.S. territories are invited to create a recipe. One winner from each and a parent or guardian will win the opportunity to be flown to Washington D.C., courtesy of United Airlines, and the opportunity to attend the Kids' "State Dinner" at the White House, where a selection of the winning healthy recipes will be served. Kids will also have the opportunity to learn from television personality and member of the President's Council on Fitness, Sports and Nutrition, Rachael Ray.

The winning recipes will be featured in a downloadable, printable free e-cookbook that includes a nutritional analysis and photos of the winning chefs, and their recipes and will be available on the contest website: pbs.org/lunchtimechallenge, as well as on letsmove.gov, USDA.gov, and Ed.gov.

Parents and guardians can submit their child's recipe through April 4 online at  pbs.org/lunchtimechallenge. Winners will be notified in June, and the White House Kids' "State Dinner" will take place in the summer of 2016. Accommodations for the winning families will be provided by The Westin Georgetown. For contest rules and complete details including how to enter by mail, visit pbs.org/lunchtimechallenge.

Let us know how you plan to use Georgia's local ingredients in your healthy lunch recipe by leaving a comment below!
Secondary Content
Bottom Content