Section Branding
Header Content
We're Back With Episode Two Of On The Campaign Trail
Primary Content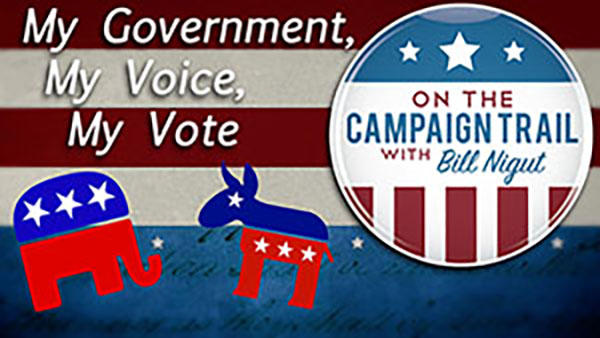 On the Campaign Trail with Bill Nigut is back with its second episode, My Government, My Vote, My Voice. In this episode, Bill discusses the topic of democracy and provides insight on the difference between representative and parliamentary democracies and their overall contrast to autocracies and oligarchies. My Government, My Vote, My Voice addresses American Government and Civics standard SSCG19. It also has teacher resources listed directly below the video that include discussion questions, guided notes and a graphic organizer. If you have already covered this topic in your class, this is a great way to revisit concepts.
If you missed the first episode of On The Campaign Trail, which explained what to look for during the first Republican debate, you can watch it here! It may even be a good time to encourage your students to watch our first episode and snippets of the first Republican debate so that they can compare candidates' responses from the first debate, to the ones on October 28. They could even compare the republican candidates to the democratic candidates that will be debating for the first time on October 13. 
Let us know how you are using On The Campaign Trail by leaving a comment and watch newer episodes using the chart below. 
Secondary Content
Bottom Content