Section Branding
Header Content
RoboPandamonium! Building a Robotics Program at Vineville Academy
Primary Content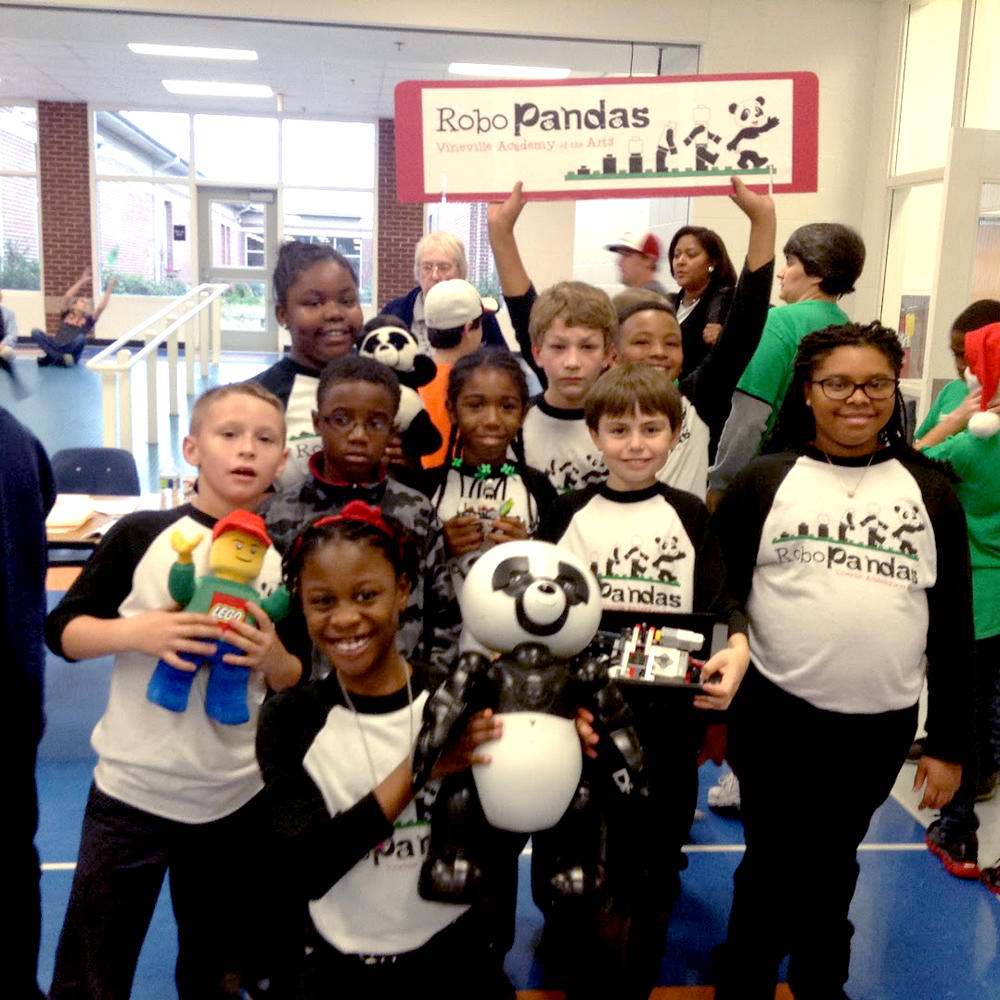 Everyone loves LEGOs! And when you add the word 'Robotics' - students will beg to be on the team! Having coached 8 teams in the last 4 years, I can attest to it. They. Will. Beg. When Vineville Academy of the Arts decided to start a robotics team, there was a great deal of excitement but very few knew what FIRST LEGO League was.
FIRST LEGO League (FLL) is more than just playing with LEGOs and building robots. It is an intensive robotics competition where students compete in a themed Robot Game, create and present a themed research project, and are also judged on their teamwork and FLL Core Values including Gracious Professionalism and Cooperation.
Vineville Academy of the Arts combines a rigorous curriculum with integrated Fine Arts including Art, Music, Dance, and Strings to promote student success and individuality. A LEGO Robotics team was a welcomed addition to the extracurricular activities. Our 2014 inaugural RoboPanda team was limited to nine (9) students in 4th and 5th grade who committed themselves to the FLL program. Although small, it did not take long for the RoboPanda team to make a big impact at Vineville.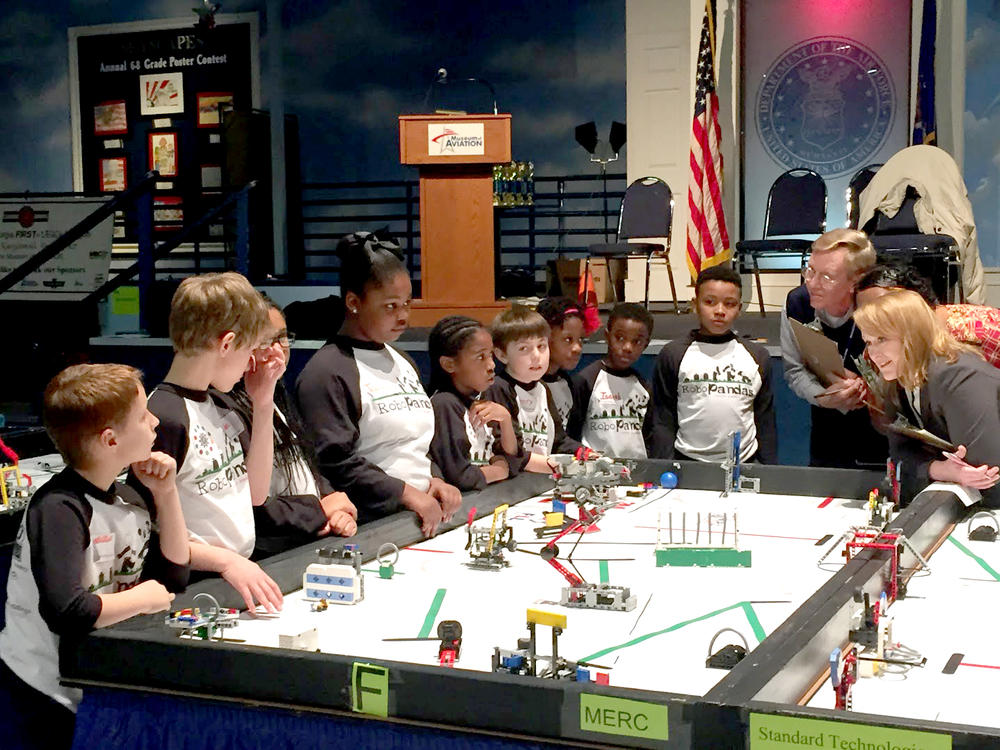 Participating in the 2014 FLL World Class season, each event the RoboPandas competed in could have been their last, but the team performed at an exceeding level. Competing with teams of 4th through 8th graders across Georgia, our RoboPandas continued to progress all the way from Regional to Super Regional, and finally to the State Championship Tournament! Our excitement was contagious. In addition to our school newscast, the RoboPandas were recognized at the Bibb County Board of Education and were featured on the Bibb BOE cable station, the local news and social media. It was RoboPandamonium.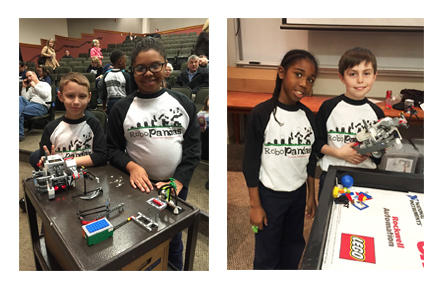 As for an educational impact, only the nine RoboPandas had continual hands-on learning with problem solving, math concepts, and computer programming. We shared their experiences with demos and integrated lessons, but the hands-on learning was limited with only one robot used in competition. Then through the promotion of our success, we received a tremendous gift via an email from a local high school: "we have these older robots…" A week later Vineville gained 18 LEGO robots. The inheritance of robot kits will extend the hands-on learning to students of all ages at Vineville.
This year we have programming software in our computer lab, and equipment to provide hands-on robotics clubs for more students and potentially all grade levels. Robotics clubs will begin after the FLL season is complete. Although the RoboPandas did not bring home a trophy from the State Championship Tournament, the privilege of competing was an accomplishment and an experience of a lifetime. Our inaugural success has sparked excitement for learning throughout our school. I am eager to see what the 2015 season holds for the RoboPandas and what the new Robotics Clubs will provide for student learning and success throughout Vineville Academy. Everyone loves LEGO Robotics!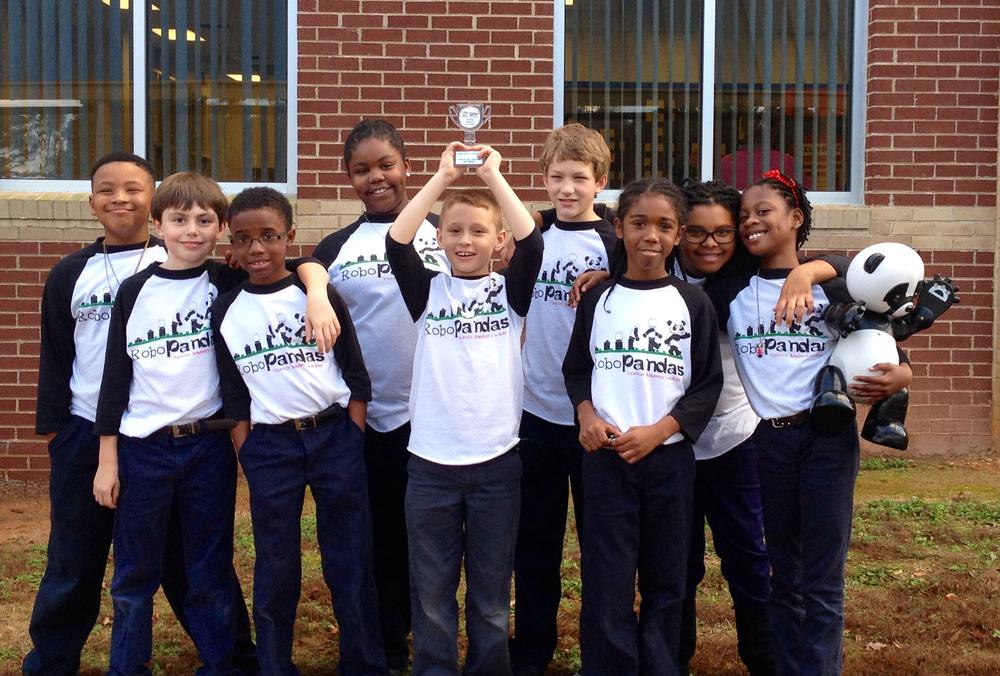 ______________________________________________________
Leslie Lowe Brown is currently a 3rd Grade teacher and Robotics coach at Vineville Academy of the Arts in Macon, Georgia. She has a contagious passion for education, mathematics, science and engineering. A cheerleader for learning, Leslie makes it challenging and fun for her students and colleagues alike. Leslie lives in historic Macon, Georgia with her husband, Chris, and two children, Reilly and Wilson.
Secondary Content
Bottom Content