Section Branding
Header Content
What Georgia Educators are Doing for Digital Learning Day February 5, 2014
Primary Content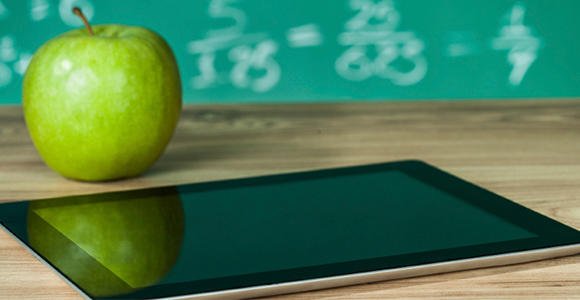 The third annual Digital Learning Day is set for Wednesday, February 5 and Georgia educators are prepared. Several teachers have have listed what they plan to do to encourage the integration of technology and digital resources in the classroom on the website promoting the day.
Take Inspiration From These Projects:
Abbotts Hill ES 4th graders are using Web Path Express on Destiny, Galileo & biographies in the Media Center to research information about the famous person they will be presenting as a "Living Museum" at the end of the month.
Students at Medlock Bridge Elementary School are using code.org to conduct an hour of computer coding.
Teachers at Crabapple Crossing Elementary School are learning how to use Twitter as a professional development activity in order to tweet about their students' digital learning day activities. Follow them with the hashtag: #ccesdigital.
Woodland Middle School students will be printing 3D objects in math class.
Centennial High schoolers are creating QR codes to promote digital learning.
Milton High School students and teachers from various classes at MHS will tweet to an ongoing story hashtag. Their goal is to incorporate the "Top 100 SAT Vocab Words" throughout the story.
Need some ideas to come up with your own project? Check out the PBS Learning Media Innovation Collection.
View the complete list of Georgia educator projects here.
Plus check out these webinars on and after Digital Learning Day.
Be Inspired. Be an Innovator!
Educator Webinar
Tuesday, February 4 | 6:00pm, EST | Free - Register Here!
I'm Inspired to Innovate!
Google Hangout On Air for Students
Wednesday, February 5 | 1:00pm, EST | Free - Register Here!
Secondary Content
Bottom Content