Section Branding
Header Content
The Walking Dead Online Class: Math, Science and Zombies
Primary Content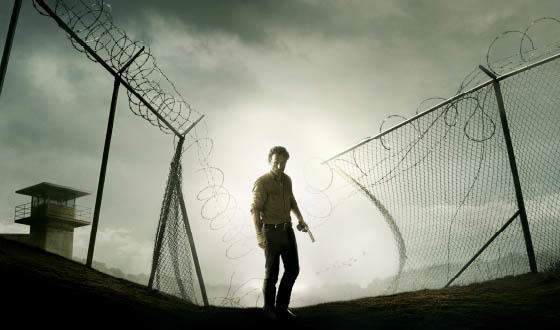 You can learn something about math, physics, public health and social science from the AMC show The Walking Dead. Professors at the University of California at Irvine plan to prove it by offering a course on the hit zombie show online through its MOOC (massively open online course) format.
The free, online eight week course is called "Society, Science, Survival: Lessons from AMC's 'The Walking Dead," and starts October 14. Ed tech company Instructure will provide the platform for the class. Staffers at Instructure came up with the idea for the course when they were brainstorming about pop culture course ideas.
Unlike many pop culture classes that live in the film criticism liberal arts realm, this course will ponder questions using a S.T.E.M. lens. For example based on the laws of physics, can a zombie's head really be decapitated in one big swing? Using math formulas, can the rate of the spread of the zombie virus be calculated? How would Maslow's hierarchy of needs be factored into a zombie apocalypse survival situation?
Here is what the instructors promise you will be able to do by the end of the course:
Describe how infectious diseases—like a zombie epidemic—spread and are managed
Apply various models of society and Maslow's hierarchy of needs to existing and emerging societies as a means for understanding human behavior
Analyze existing social roles and stereotypes as they exist today and in an emerging world
Debate the role of public health organizations in society
Describe how mathematical equations for population dynamics can be used to study disease spread and interventions
Apply concepts of energy and momentum appropriately when analyzing collisions and other activities that either inflict or prevent damage
Summarize multiple methods for managing stress in disaster situations
Math, science, public health and social science professors will team teach the course and raise these issues. You or your students can sign up for it here.
This course continues the fascination and experimentation with the MOOCs format that colleges and universities are currently having. Over the summer Georgia Tech announced it is offering a master's degree in Computer Science for $6,000.00 through the MOOC platform.
MOOCs have drawn both criticism and praise. Some educators point out the low retention rates. Many students don't finish the classes. Others point out how MOOCs are an equalizer, bringing higher education to those who can't afford it.
The Walking Dead is a teaching tool in other ways. The AMC hit is filmed in Georgia and our S.T.E.M. career show Fast Forward visited the show to scope out the science, technology, engineering and math related jobs involved in the series' production. Believe it or not we found them! Check out this blog post on that and check back for the full episode to see what we uncovered.
Secondary Content
Bottom Content