Section Branding
Header Content
Singer John Legend Hosts TED Talks Education on Television
Primary Content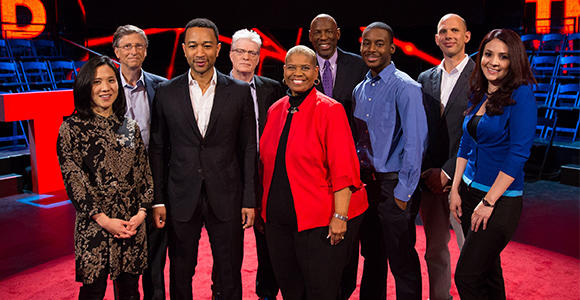 You may be familiar with TED Talks, the short online video lectures from people of all works of life dedicated to spreading ideas and its separate channel TED Talks Education. Tonight John Legend hosts an hour long special that brings the best of those talks to television. TED Talks Education aired 10 p.m. on GPB on May 7. In case you missed it, scroll down and watch the entire show right here!

Here you'll see the superstar singer Legend and superstar educators and advocates coming together to share insightful, high energy talks about teaching and learning. The lectures are taken from the original online videos.
Some of the featured speakers are:
Pearl Arredondo, Educator and advocate
Geoffrey Canada, Educator, social advocate and CEO of Harlem Children's Zone
Dr. Angela Lee Duckworth, Assistant Professor, Department of Psychology, University of Pennsylvania
Bill Gates, Technologist and philanthropist
Malcolm London, Poet, teacher and advocate
Ramsey Musallam, Educator and advocate
Rita F. Pierson, Ed.D, Education and anti-poverty advocate
Sir Ken Robinson, Social activist, educator and most-watched TED Talk speaker on TED.com
The program also features two short films profiling high school students with remarkable stories. The documentaries were produced by two-time Emmy-winning filmmaker Tony Gerber and Pulitzer Prize-winning playwright and MacArthur Genius Award-recipient Lynn Nottage.
Here is a preview:
Watch TED Talks Education on PBS. See more from TED Talks Education.
Check out TED Talks Education and tell us what you think of it.
Secondary Content
Bottom Content