Section Branding
Header Content
Getting Teachable Moments out of the Presidential Conventions
Primary Content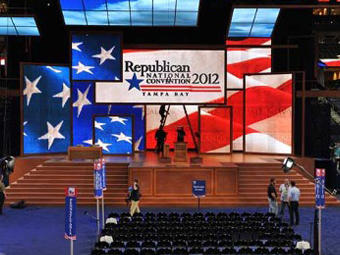 I realize the phrase "teachable moment" is overused. But I must whip it out in connection with the Republican National Convention in Tampa and the Democratic National Convention in Charlotte next week. Those events are two of the most relevant ways to teach students about how the election process works.
And we know using the presidential elections as a teachable moment works. Remember the Ron Clark Academy students' viral video about the 2008 Presidential Election? How delightful was it to see students turn rapper T.I.'s hip hop song into a for and against piece about the candidates?
But what was even more amazing was listening to the students articulate their positions in eloquent soundbites when news reporters put the microphones into their hands. (Watch this clip where one of the Ron Clark middle schoolers discusses capital gains taxes and the stock market!
Two weeks of convention coverage provides plenty of opportunities to churn out teachable moments that support "building content knowledge through rich non-fiction texts" required in the Common Core GPS. Digital media affords doing that too.
I have a couple of lesson plans to recommend to you about that.
PBS Teachers: the.News: site offers a full lesson plan and discussion questions based on the 2008 Conventions. This can be tailored to the Conventions of 2012.
Discovery Education: Logon to review and use their lesson on U.S. Political Party Conventions. In it, the Democratic and Republican conventions are described, with select clips pointing to difficulties in the Democratic party that will later cost the election.
Make Your Own Video: And see if your students can top the kids at the Ron Clark Academy in making their own presidential campaign videos. Who knows it may attract the attention of the White House!
Secondary Content
Bottom Content