Section Branding
Header Content
"Generation Nation", "Sci-Tech Now Georgia" And Politics In The Morning
Primary Content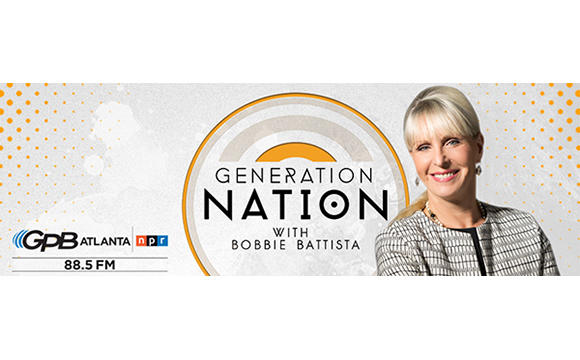 Earlier this week, you heard three familiar voices joining Morning Edition host Bradley George for insightful conversations about technology, politics and the gap between generations.
These discussions are now a regular part of the morning line-up.
On Mondays, GPB's Bobbie Battista will examine issues, characteristics and trends that define the five generations of Americans intermingling with each other and the impact their integration is having on our society. This subject is the basis of her upcoming podcast "Generation Nation."
On Tuesdays, GPB-TV's "Sci-Tech Now Georgia" host Renay San Miguel will keep us connected to the latest tech lifestyle and business trends.
On Fridays, GPB's Bill Nigut fills us in on the latest political news and issues.
You can hear these segments on 7:45 a.m.
Listen To This Past Week's Segments Below:
Gen Z, Gen Y (Millennials), Gen X, Baby Boomers and The Silent Generation. Which Are You?
When we are born can define so many things about us. Right now, it's the Millenials—those born in the 80s and 90s-that are getting so much attention. That was the jumping off point for the conversation about generational ethics with GPB's Bobbie Battista.
The Atlanta Tech Village
Where will the next billion dollar technology company come from? A group of entrepreneurs hope it will be Atlanta. The city is home to a thriving tech start-up scene, the Atlanta Tech Village which brings 200 companies together under one roof. It's profiled on the first episode of Sci-Tech Now, a new show on GPB-TV. Host and correspondent Renay San Miguel stopped by to talk about the company.
Hot Topics In Politics
The big topics at the State Capitol this week: transportation and medical marijuana. The focus shifts to education next week, as Gov. Nathan Deal unveils his plan to turnaround the state's lowest performing schools. Bill Nigut explained the issues.
Secondary Content
Bottom Content