Section Branding
Header Content
Scott Hall is the first Georgia election interference defendant to take a plea deal
Primary Content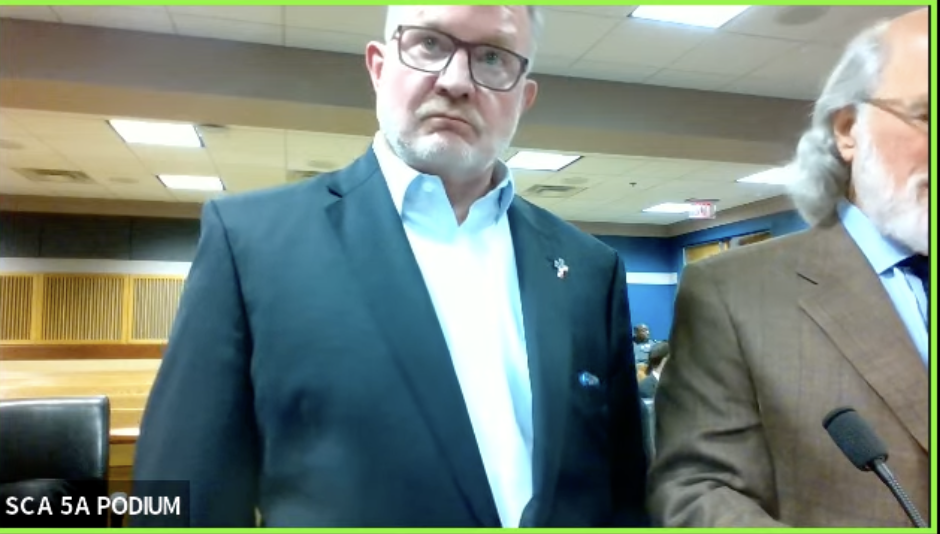 Atlanta bail bondsman Scott Hall is the first of 19 people charged in a sprawling racketeering case stemming from failed efforts to overturn Georgia's 2020 election to strike a deal with prosecutors.
In a Friday afternoon hearing, Hall pleaded guilty to five misdemeanor counts of conspiracy to commit intentional interference with performance of election duties stemming from his role in a scheme that saw a firm unlawfully copy election data and equipment in Coffee County in early 2021.
Hall faced racketeering charges and six other felony conspiracy counts, including conspiracy to commit election fraud, computer theft, computer trespass, computer invasion of privacy and to defraud the state.
 
Now, he will not have to stand trial or face the prospect of steeper punishments that could have accompanied a jury finding him guilty as part of a larger racketeering case.
Under the plea, Hall must pay a $5,000 fine, serve five years of probation, 200 hours of community service, write an apology letter and give a recorded statement to the district attorney's office and testify truthfully in future court proceedings, including trials of co-defendants.
Sidney Powell, who also faces charges stemming from the Coffee County election data breach, and attorney Kenneth Chesebro, who authored memos central to a nationwide push to send fake elector slates from swing states won by Democrats, are expected to go to trial at the end of October.
A hearing earlier Friday set the schedule for certain pre-trial deadlines, including: the beginning of jury selection Oct. 20, a Monday through Thursday schedule with breaks for Thanksgiving and Christmas, and an estimated three- to five-month duration.
Secondary Content
Bottom Content