Section Branding
Header Content
Researchers with Marcus Autism Center are diagnosing autism in young children based on eye movement
Primary Content
Researchers with the Marcus Autism Center in Atlanta are measuring eye movement in young children to help diagnose autism as early as possible. GPB's Ellen Eldridge reports.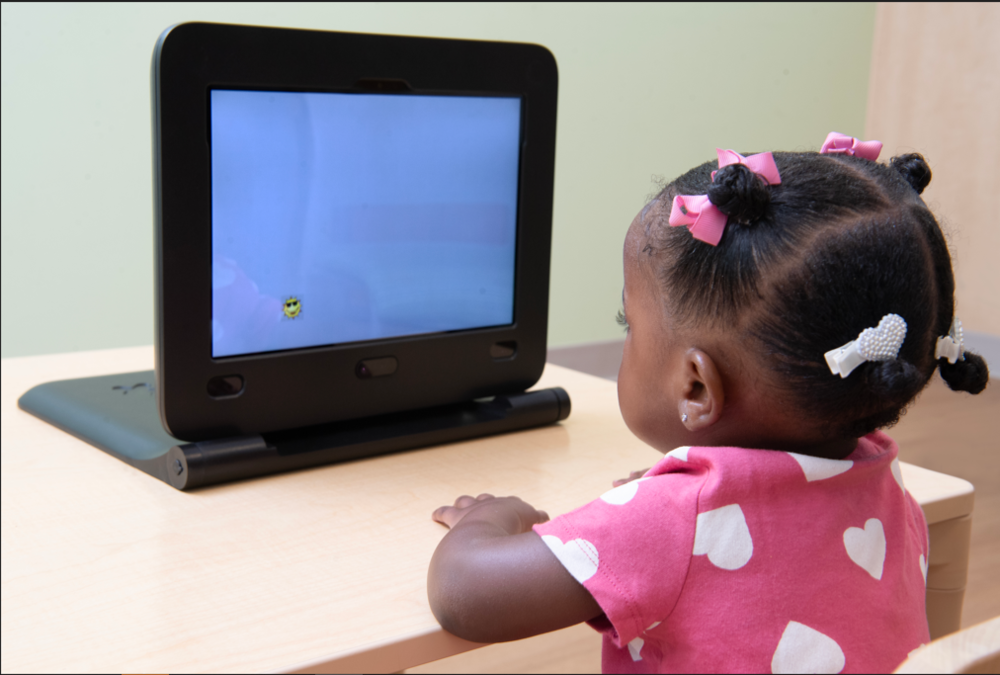 New research published in the Journal of the American Medical Association and in JAMA Network Open demonstrates that measuring children's looking behavior predicts expert clinical diagnosis of autism in children between ages 16 months to 30 months tested with a high degree of accuracy.
While further evaluation of this test's role in early diagnosis and assessment of autism in routine specialty clinic practice is warranted, this new tool can help clinicians diagnose autism earlier while also providing objective measurements of each child's strengths and vulnerabilities, according to researchers from Marcus Autism Center, a subsidiary of Children's Healthcare of Atlanta.
Warren Jones is the lead author and Director of Research at Marcus Autism Center at Children's Healthcare of Atlanta and Nien Distinguished Chair in Autism at Emory University School of Medicine.
He said it is critical to identify children in need at the earliest age possible for supporting the health, learning, and long-term well-being of all children with autism.
"So by measuring the way the child looks at the world, we actually see how that child sees, understands and learns about the world," he said. "We can provide that information to clinicians in order to guide earlier, more effective diagnosis."
Autism affects 1 in 36 children, meaning that each year, in the U.S. alone, more than 90,000 children are born with autism.
Secondary Content
Bottom Content