Section Branding
Header Content
Donald Trump arrested, booked, bonded and released from Fulton County Jail
Primary Content
Former President Donald Trump has been booked into the Fulton County Jail on 13 felony charges stemming from interference with the results of Georgia's 2020 presidential election. 
Trump surrendered himself Thursday evening to the jail, where he was fingerprinted and had a booking photo taken. He has turned himself into authorities three different times in three other criminal cases this year, but the Georgia arrest marks the first time a mugshot was taken. He was released on a $200,000 bond that also included expansive restrictions against witness intimidation.
WUGA reporter Julianne Akers spoke to University of Georgia Law School professor Melissa Redmon about some of the logistics of Trump's surrender. She explained why the former president's formal arraignment will take place after Labor Day even though he surrendered today. 
"Cases are processed in the order they are created," she said. "So this arrest kind of creates the case for the judge, it puts it on his docket, and it generally takes 10 to 14 days for him to have a clear date to have the arraignment." 
An arraignment is different than a first appearance, which typically happens soon after arrest. Trump will not have a first appearance because he has already been advised of the charges he is facing.
 
Trump and 18 others were indicted in Fulton County last week on racketeering charges that allege a multi-pronged conspiracy to undo the 2020 election results that saw President Joe Biden win Georgia by less than 12,000 votes. Fulton County District Attorney Fani Willis presented the case to a grand jury, which issued a 98-page, 41-count indictment Monday, Aug. 14.
Willis gave the defendants until Friday to turn themselves into authorities and negotiate any bond agreements, and as of Trump's arrest more than half of the 19 had been processed.
Meanwhile, several legal motions filed this week could complicate both the timing and scope of taking the case to trial.
Former Trump chief of staff Mark Meadows and former Department of Justice official Jeffrey Clark have filed requests to move the case to federal court, arguing their roles as federal employees at the time prevents them from being prosecuted in state court and that they should not face charges at all. Former Georgia Republican Party Chair David Shafer, who helped orchestrate a group of 16 Republicans who falsely claimed to be the state's official Electoral College representatives, also argues his role as a state-level elector nominee deserves removal to federal court.
A federal judge denied Meadows and Clark's requests to prevent them from being arrested by Friday. Meadows has a hearing on Monday about the removal motion, Clark's is set for Sept. 18. The Fulton County DA's office argues Meadows was not acting as a federal official when he did several actions to help with the plan to overturn the election, also arguing he violated the federal Hatch Act by engaging in impermissible political activity on the job.
Kenneth Chesebro, an architect of the multi-state fake elector plan, also filed a motion for a speedy trial. Thursday, Willis asked a court to set an October 23 trial date for all 19 defendants, but Fulton County Judge Scott McAfee ordered that "at this time" only Cheseboro would face a trial on that schedule.
Trump's surrender also comes with new representation in the Georgia case, with noted Atlanta attorney Steven Sadow taking the reins of his defense. Sadow, who represented rapper Gunna in the other prominent RICO case in Atlanta against Young Thug, also filed a motion opposing the speedy trial request, asking to sever Cheseboro's case from his and requesting a status conference to set a trial schedule.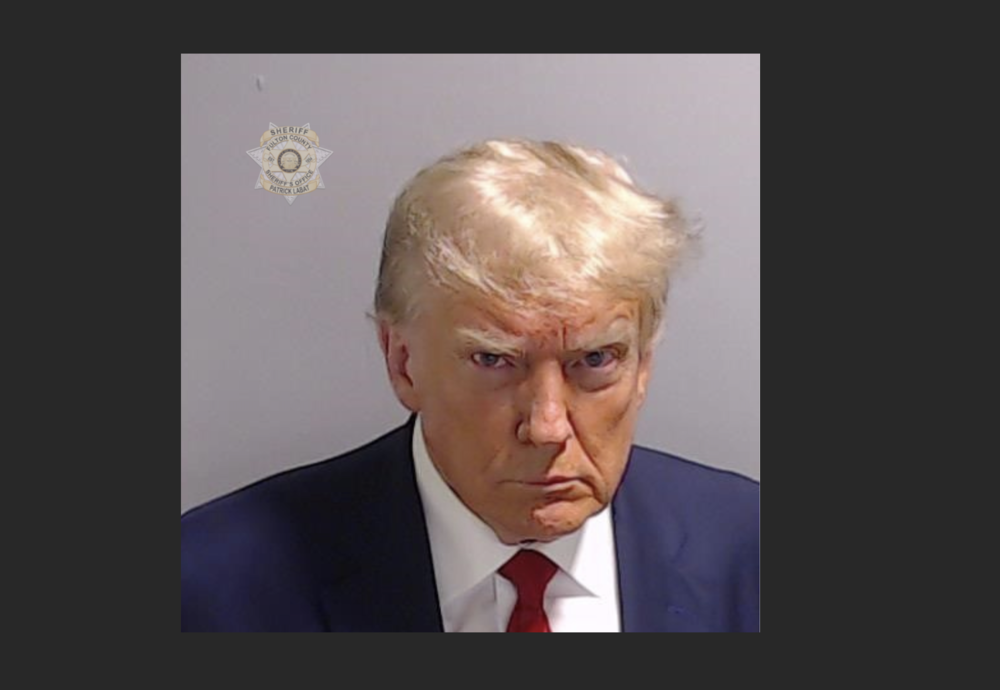 Secondary Content
Bottom Content