Section Branding
Header Content
'Great American Recipe' finalist Leanna Pierre is using her platform to educate on food insecurity
Primary Content
LISTEN: There are an estimated 154,000 children in Atlanta who sometimes struggle to get enough to eat, according to the Atlanta Community Food Bank — and 1 in 8 children statewide experience food insecurity. As GPB's Allexa Ceballos explains, one community advocate and cooking show contestant is calling attention to the issue.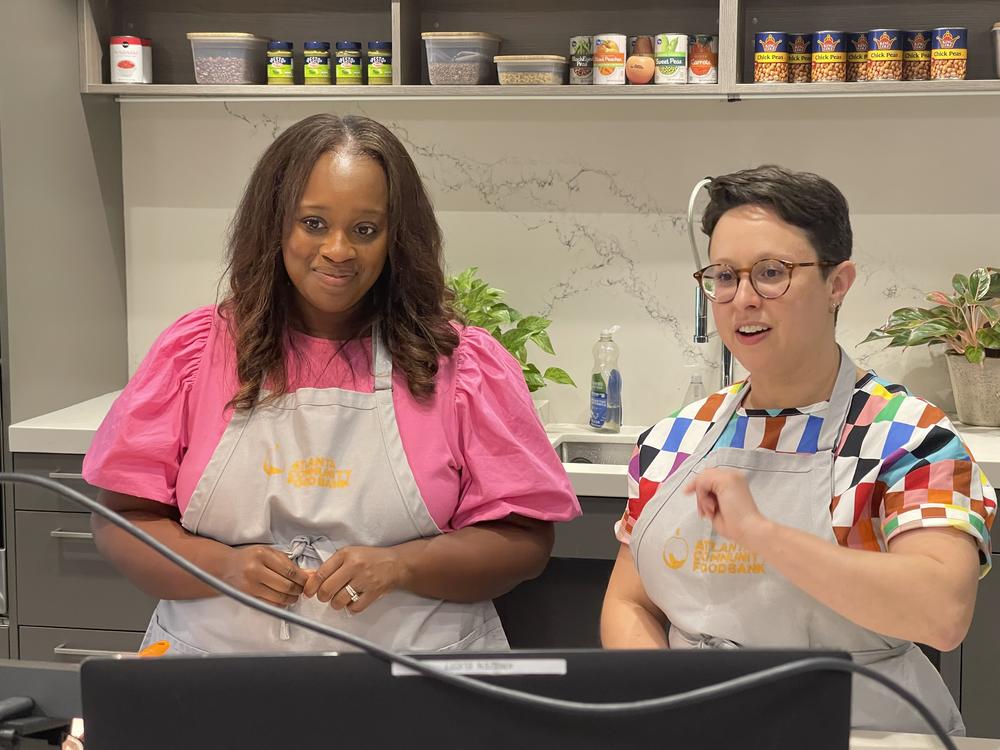 In the Kaiser Permanente Learning Kitchen at the Atlanta Community Food Bank in East Point, Community Nutrition Educator Kristen Elliott has a special guest on her live cooking show.
Leanna Pierre is a wife, mother, attorney and food blogger from Atlanta, Georgia. She's also a finalist on this season of GPB's The Great American Recipe.
The Atlanta Community Food Bank's web show, called Pantry to Plate, is focused on teaching the community how to create meals that are easy to cook and easily accessible with ingredients that are common in food pantries.
Pierre and Elliott presented two recipes to their online viewers: Stewed mackerel over a bed of rice, as well as a twist on a popular dish, red beans and rice.
Pierre's appearance on Pantry to Plate had another purpose, too: providing education on the issue of food insecurity.
"My platform on The Great American Recipe has given me an opportunity to tap into an audience that I've never been able to before and have the opportunity to just spread awareness," she said. "Sometimes it's just that people don't know; they don't realize how dire the situation is."
Food insecurity refers to USDA's measure of lack of access to enough food for household members to live an active, healthy life. It also considers the limited or uncertain availability of nutritionally adequate foods.
According to ACFB statistics, nearly 11% of all Georgians struggle to get enough to eat. That's also true for 1 in 8 Georgia children.
As the food bank's Summer Hunger Ambassador, Pierre highlights how this issue is amplified when school's out.
"In the summertime ... this becomes so much of a bigger issue because a lot of children, they get two of their meals for the day at school," she said. "So when you take away those meals at schools for breakfast and for lunch, on families that are already cash-strapped, the burden becomes that much greater."
That's why, she says, it's so important for the community to help close that gap for the most vulnerable among us. She suggests donating to or volunteering at your local food bank. And if these options aren't accessible for you, Pierre says you can still get involved in the work of bettering your community.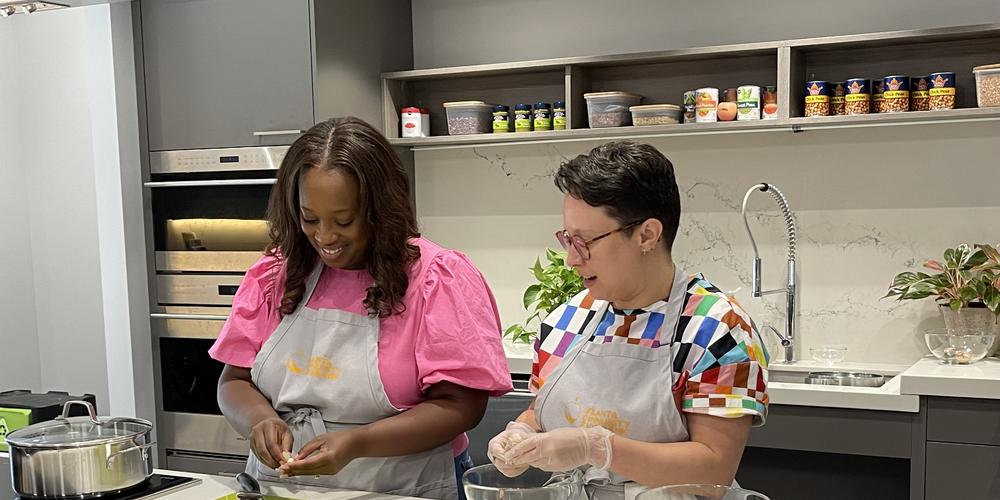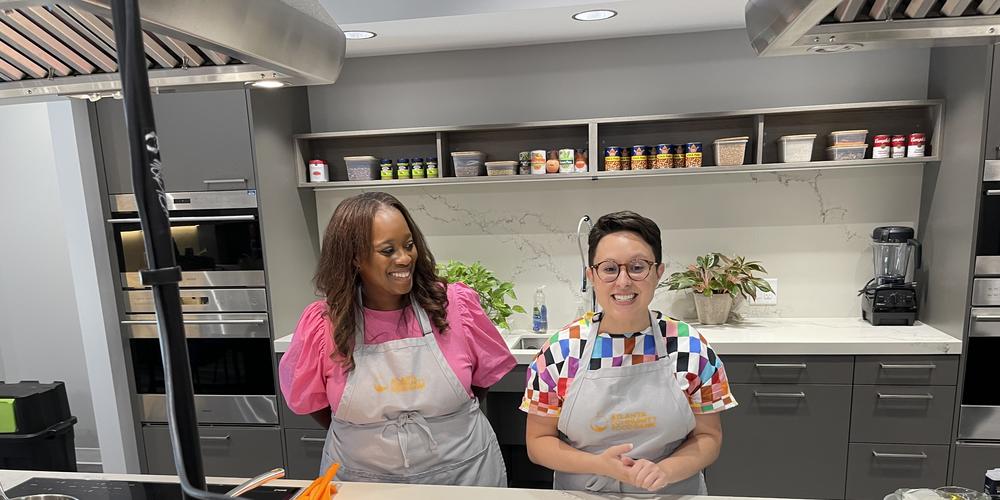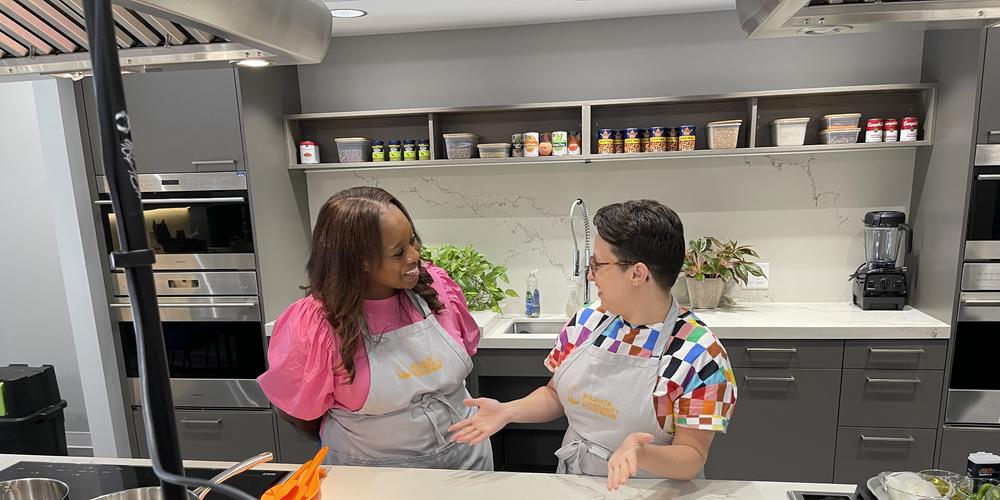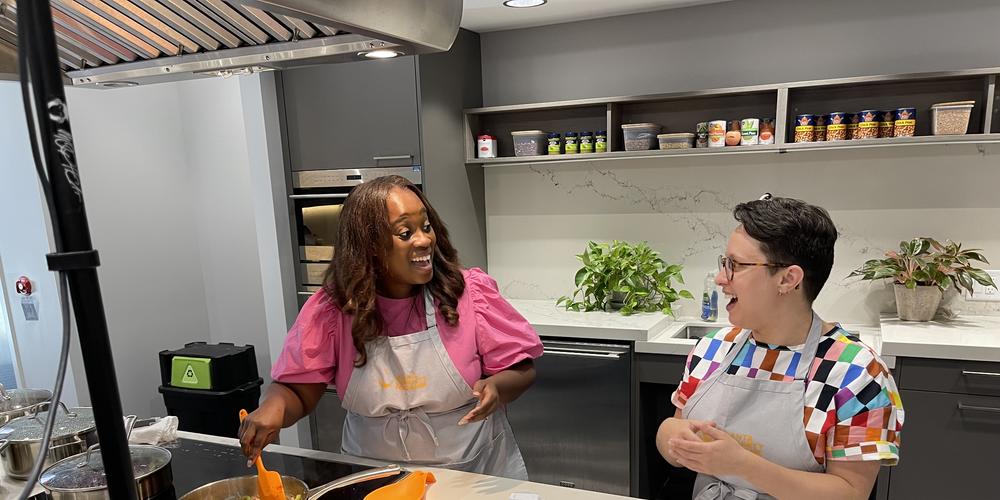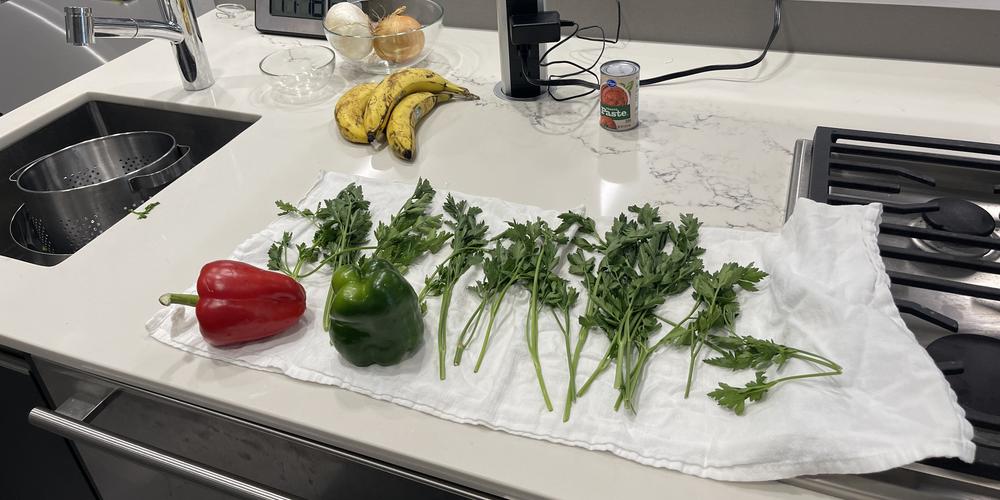 "If you're not sure where to begin — because I know it can be overwhelming when you look at the news and you look around you and you feel like the problems are so much bigger than you are — just start with one thing," she says. "Don't focus on trying to do everything. Food is my thing, but maybe education is your thing. Maybe afterschool enrichment is your thing. Find your thing and just start with that."
Pierre's experience on The Great American Recipe has broadened her reach and amplified her overall sense of community. She's learned that her supporters are everywhere.
"I think one of the things that I'm taking away is that there are a lot of people out there that do want to see you win and do want to see you succeed," she said. "I think in a world of social media where people just say whatever without regard to who's on the other side, it was just really nice to feel support not just from the contestants, but even from people who watch the show that I've never met before."
The season finale of The Great American Recipe airs Aug. 7 at 9 p.m. on GPB-TV.
Secondary Content
Bottom Content