Section Branding
Header Content
Georgia's craft breweries still have bottled-up potential, lobbying group says
Primary Content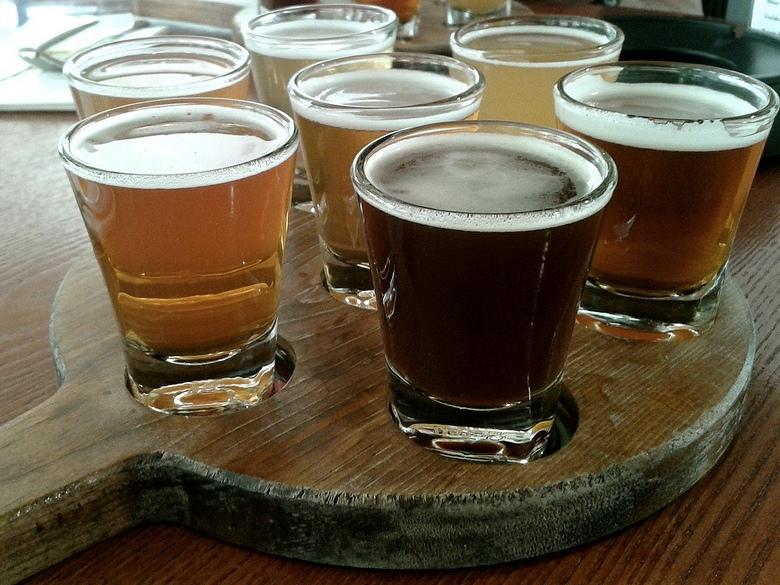 Six years after Georgia lawmakers overhauled the state's beer production laws, Georgia's small beer brewers say they still have a lot of bottled-up potential.
And they taking their case to lawmakers ahead of next year's General Assembly.
Joseph Cortes of the Georgia Craft Brewers Guild said the 2017 law that allowed them, for the first time, to sell their product directly to consumers, was a big win.
"It allowed a lot of small breweries to open up across the state," Cortes said. "But we're still significantly behind."
Since the law, Senate Bill 85, went into effect, the number of Georgia craft breweries has more than doubled from 69 to 171.
But on per capita basis, Georgia has 2.2 breweries for every 100,000 residents over the age of 21, ranking it in the bottom 10 states for breweries per capita.
Cortes said the law kept in place what he calls "restrictive" measures aimed at protecting beer distributors.
"It said to these small businesses, 'We're going to give you a small kernel of something that you can use to open your business and survive but not thrive, not truly thrive as an industry.'"
He wants state lawmakers to increase the amount of beer breweries can sell directly to consumers — and allow direct sales to stores without going through distributors.
The guild is planning media, phone, brewery canvassing and other campaigns over the next few months to push legislation.
Secondary Content
Bottom Content