Section Branding
Header Content
Confederate names no longer visible on Ranger monument
Primary Content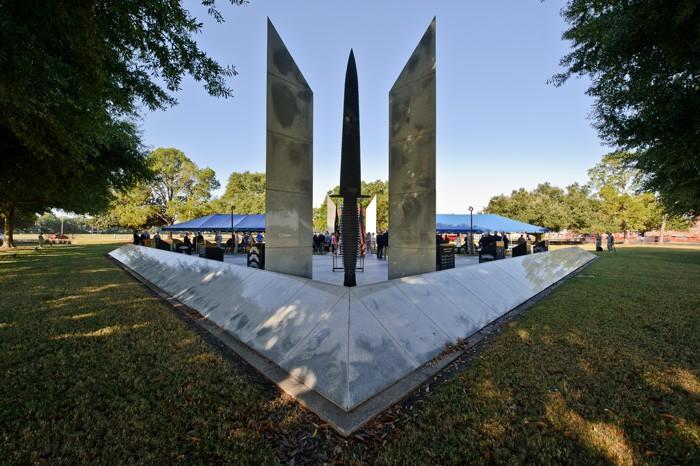 The names of four Confederate soldiers are no longer visible on a monument to U.S. Army Rangers at Fort Moore.
Army officials confirmed that the names have been "obscured" as they work to remove the names completely.
The actions are part of the law that this year also changed the installation's name from Fort Benning to Fort Moore.
National Ranger Memorial Foundation chairman Joseph Stringham objected to what he calls the monument's defacement.
"I personally saw to [the names] being removed so they wouldn't make a big mess out of it," Stringham said. "I was very upset about it because I feel that it's in contravention of the laws that are on the books."
He sent a May letter signed by more than 100 retired Army Rangers to U.S. House Speaker Kevin McCarthy asking Republican leaders to reverse the decision to remove the names.
"The Ranger memorial is a Ranger monument, not a Confederate monument," Stringham said. "The pavers were paid for by the descendants."
But in a statement, Army officials said that the foundation gifted the monument to the Army in 1993.
And they cited national defense legislation, directives from Army headquarters and recommendations to Congress from the Naming Commission as reasons that the Army is removing the names.
"Our redesignation as Fort Moore reaffirms our commitment to the Army values and those who have dedicated their lives to protecting our nation," the statement said. "Our focus on developing the maneuver force and providing a first-class quality of life for Soldiers, Civilians and Army Families will not change."
The names being removed are those of John Mosby, William Quantrill, George Bowman and Jackson Bowman.
Secondary Content
Bottom Content