Section Branding
Header Content
How 'The Blues and Its People' made its way from New York's Apollo Theater to Atlanta Symphony Hall
Primary Content
Friday's one-night-only production of The Blues and Its People is some 15 years in the making.
And while it originated at New York City's renowned Apollo Theater in February, it wouldn't be the lead-off event at this weekend's Atlanta Jazz Festival without the Atlantans who brought the show to life.
"So this is like a homecoming, though it's never been in Atlanta [before]," Apollo Theater Senior Director of Programming Leatrice Ellzy Wright said of the sold-out May 26 show at Atlanta Symphony Hall, featuring live music and spoken texts based on Amiri Baraka's seminal 1963 book, Blues People: Negro Music In White America.
Wright hoped to celebrate the 45th anniversary of Blues People when she was artistic director at the National Black Arts Festival. But what didn't come into fruition then remained top of mind when she started at the Apollo in 2020. 
Soon — ring, ring — she called Camille Russell Love, executive director of the City of Atlanta Mayor's Office of Cultural Affairs. Again.
"I was approached by Leatrice Ellzy Wright some time ago," Love recalled. "Asking if the city wanted to help commission [the program]... It was difficult for us to do that because of bureaucracy and regulations and whatever. So I told her that we could not. But she got to the Apollo and became their person in charge of production. She made sure that Russell's program was on her program. And then once we knew that it was happening, I told her that we would look into bringing it into Atlanta. I just thought that it was the right thing do. 
"I had not seen it. But I operate on faith in a lot of things."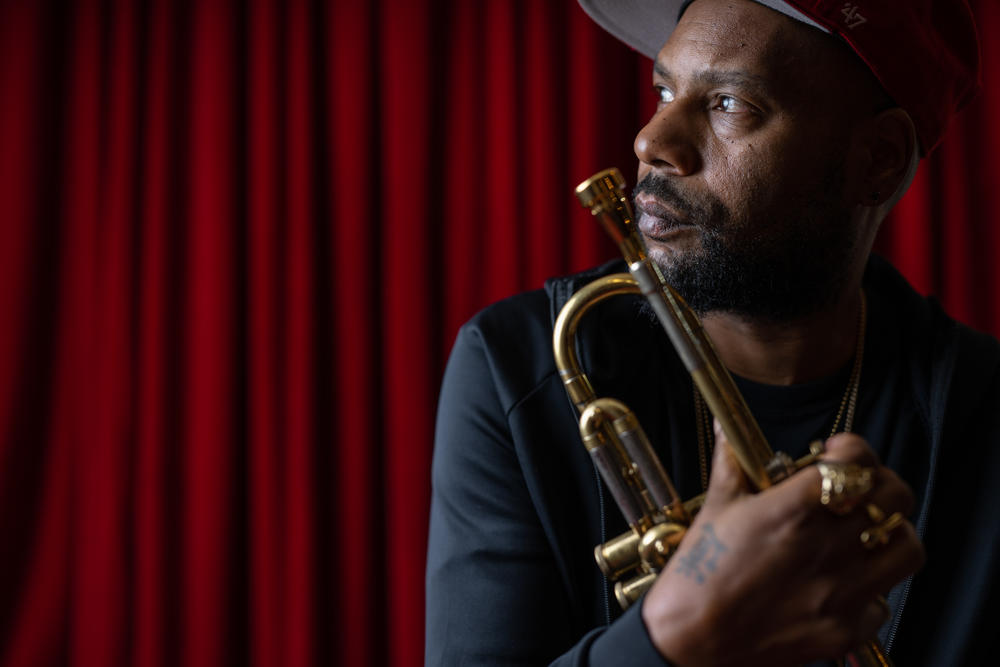 The "Russell" to which Love referred is Russell Gunn, an accomplished Atlanta trumpeter who was happy to work with her and Wright when they tapped him to be musical director and composer of The Blues and Its People. 
"I always say 'yes' to Camille and Leatrice," he said.
The allegiance began years ago, Gunn said: "When I moved [to Atlanta in 1998], you know, in the small circle of jazz musicians I'm pretty well known. But everybody knows, in the business of music, there's something else that matters: Name recognition. What's going to sell tickets? And whenever I would come to Camille with grand ideas, ideas that were budget-busters, she always trusted me when nobody else would. She'd be like, 'OK, yes let's just do it!'"
Gunn felt the same way about Wright: "She knew what I could do musically. She was starting in the game as a presenter. And when people, at first, kind of relented and let us do our thing, everything always worked out."
"He is my favorite collaborator," Wright said of Gunn. "I knew I wanted to honor [Baraka] and honor the powerful nature of that book. Many, many musicians will tell you the way they saw music, approached music, is reflected in that book. It's part study, but it's also a history lesson; leaving this very strong sense that you can tell where Black people have been and are going based on their music."
"I knew Russell got that." Wright said. "I trust him. And after we go through what I like to call 'creative abrasion,' I knew there would never ever be a moment when he would let me down."
The New York Times hailed the February 2023 Apollo performance of The Blues and Its People featuring Gunn and the Royal Krunk Jazz Orkestra as "searching and soaring, alive with deep blues, church testifying and vigorous rump-shakers as it charts the path that Baraka laid out."
Atlanta audiences can expect the same Friday night, marking the 60th anniversary of Baraka's book.
Camille Russell Love called The Blues and Its People "a musical journey of our Black people. Not only is it a great musical experience, it is a great educational experience. And our office is determined to provide high quality cultural experiences to Atlanta. That's what we do."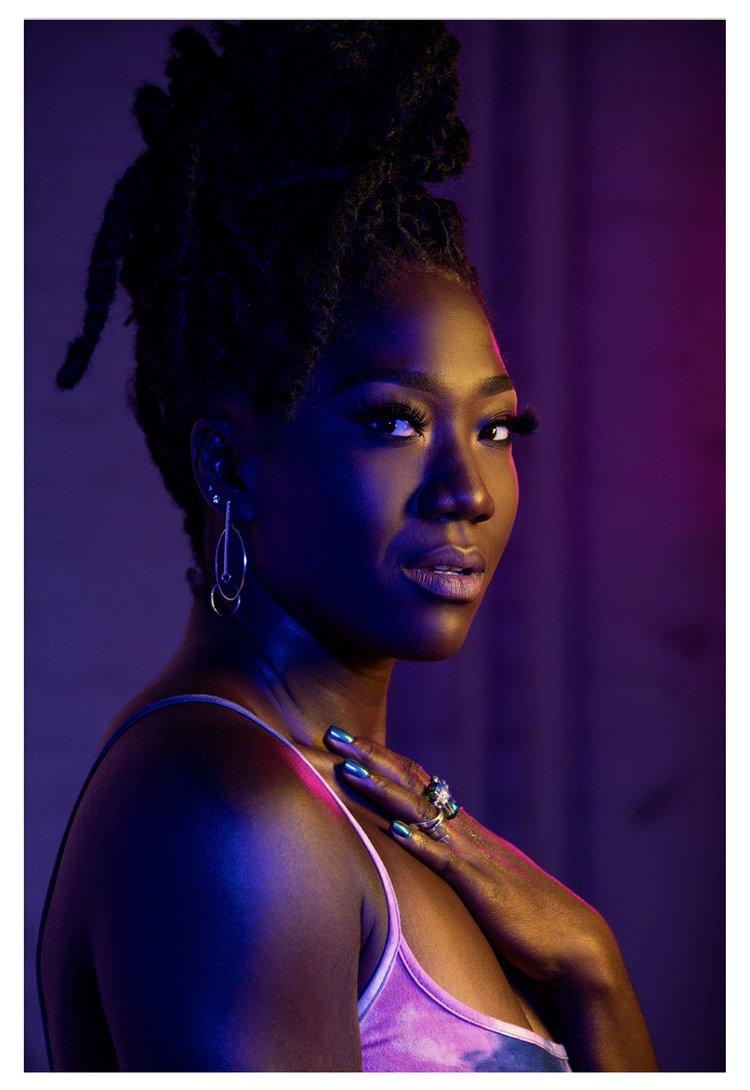 Amber Iman is another Atlantan who helped tie Wright's idea and Gunn's music together with Baraka's story: She is the narrator of The Blues and its People.
"I'm an actor," Iman explained. "So I think I'm always narrating."
The way she described her role in this particular production sounded more like a chef. "I get to to blend [Baraka's] words with such fantastic music ... It's like a wonderful meal. You get your salad, an entrée and a little dessert that I help make sense together."
The digestif for Iman, if you will, is that The Blues and Its People is being staged in Atlanta, making this an actual homecoming for the current New York resident. "My shoulders drop when I get into [Hartsfield-Jackson Atlanta International Airport]. Walking in the grass in Piedmont Park. Going to La Fonda for a margarita. That's what I miss about Atlanta. That's what I have to do when I get back!"
Secondary Content
Bottom Content