Section Branding
Header Content
Children with autism are making public service announcements on MARTA trains
Primary Content
LISTEN: A program to raise awareness of autism spectrum disorder is taking place on the Metropolitan Atlanta Rapid Transit Authority, more commonly known as MARTA. GPB's Ellen Eldridge explains.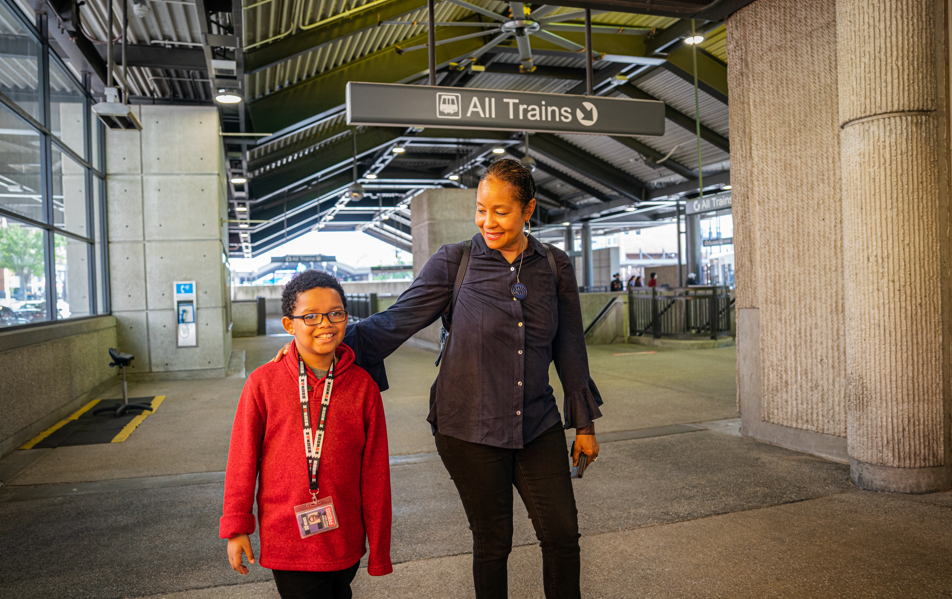 The voices of children with autism spectrum disorder were featured on MARTA trains last month to promote acceptance of neurodiversity.
The announcements are the brainchild of Jonathan Trichter, who founded the Autism Transit Project and is responsible for getting the voices of children with autism on the Metropolitan Atlanta Rapid Transit Authority, more commonly known as MARTA. 
"So last year, I had the idea to approach the Metropolitan Transportation Authority in New York City for Autism Acceptance Month to see if they would allow children to record the public service announcements at the MTA place regularly," Trichter said. "And to their credit, they agreed."
The kids' PSAs ran on the MTA for only one day, but commuters loved it. So Trichter invited more transit authorities to participate.
And MARTA agreed.
"So, it turns out that in every small and large community, inevitably there's a Facebook group or social media gathering place where special needs families come to congregate online and trade information about services, schools, support," he said. "I posted in one or two of those in the Atlanta area."
About a dozen local children volunteered to record announcements for MARTA.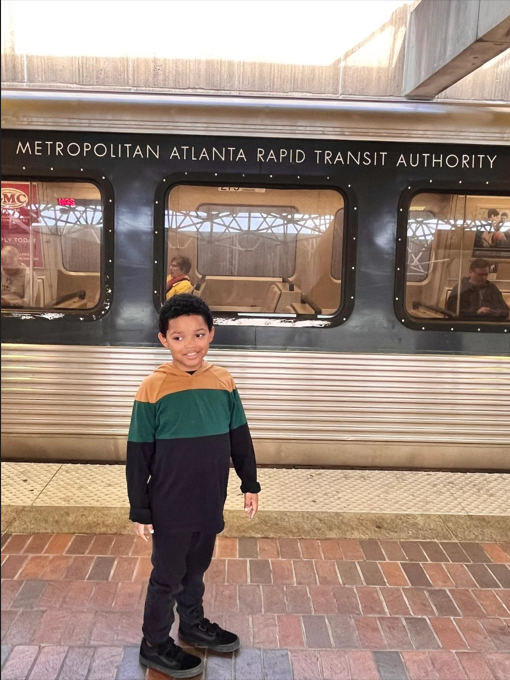 Lisa Stephens' son Immanuel was one of them. She heard about the opportunity through a case worker at the Marcus Autism Center.
"She mentioned the Autism Transit Project and wondered if Immanuel was interested in participating," she said. "And so after that, a few days later, one of the representatives from the Autism Transit Project contacted us and let us know how to submit the recording. And from there that was it."
Trichter said MARTA chose the announcements riders would hear.
"That's up to MARTA's discretion, in terms of which were clear enough and which they were able to roll out," he said. "But I believe most of them are being played."
Trichter said running these PSAs on public transportation connects to one of the common interests some children with autism have.
"That can often be feats of mechanical engineering that you encounter every day, especially trains," he said.
And Immanuel knew exactly what he wanted to talk about: keeping MARTA clean and free of litter.
Immanuel said he is proud of his appearance on MARTA.
"I felt that when I made that important announcement, I felt like I did it all on my own," he said. "It was like the best thing I could ever do."
Similar announcements also appeared on transit systems in New Jersey, San Francisco and the District of Columbia.
Secondary Content
Bottom Content