Section Branding
Header Content
Fulton County earns its first passing grade for air quality from the American Lung Association
Primary Content
LISTEN: Using the American Lung Association's letter grades for cities and counties allows people to take action to reduce the local risk of harmful air pollution. GPB's Ellen Eldridge has more on this year's State of the Air report.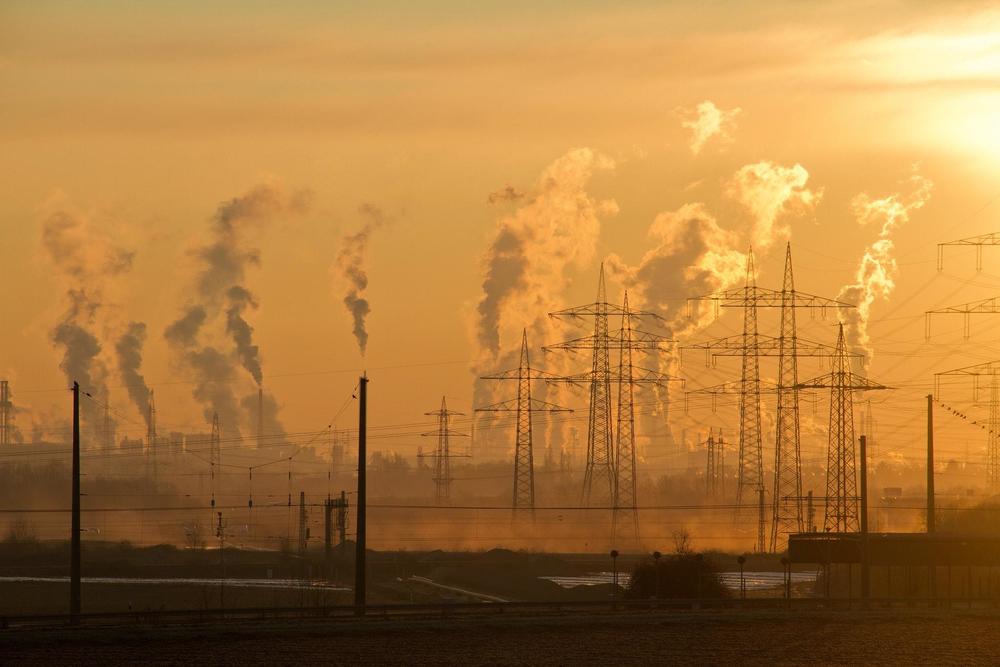 While Atlanta's air quality has improved in some ways since last year's "State of the Air" report from the American Lung Association's, year-round particle pollution levels in Atlanta were slightly higher. The metro Atlanta ranked 37th most polluted for year-round particle pollution, which is the same as last year.
The report focuses on ozone and both annual and short-term particle pollution, which the association calls two of the most dangerous and pervasive pollutants nationwide.
Particle pollution, also known as particulate matter or PM, is a general term for a mixture of solid and liquid droplets suspended in the air, according to the U.S. Environmental Protection Agency. Acids (such as sulfuric acid), inorganic compounds (such as ammonium sulfate, ammonium nitrate, and sodium chloride), organic chemicals, soot, metals, soil or dust particles, and biological materials (such as pollen and mold spores) compose particle pollution.
The Augusta metro area, Warner Robins and Albany were in a three-way tie for worst city in the Southeast for short-term particle pollution. Additionally, the Augusta metro area is now the sole worst city in the Southeast for year-round particle pollution.
Brunswick ranked cleanest for ozone and short-term pollution.
Ground-level ozone pollution can trigger a variety of health problems. People at greatest risk of harm from breathing air containing ozone include people with asthma.
Children are at greatest risk from exposure to ozone because their lungs are still developing and they are more likely to be active outdoors when ozone levels are high, which increases their exposure. Children are also more likely than adults to have asthma.
Atlanta is the 47th most polluted city for ozone pollution — the fourth worst city in the Southeast. 
Fulton County earned its first passing grade of a "D" grade for ozone pollution, the report said.
However, more work remains to fully clean up harmful pollution and short-term particle pollution continues to get worse, Danna Thompson, director of advocacy for the American Lung Association in Georgia, said.
Some of the communities bear a greater burden of air pollution out of nearly 140 million people nationwide who live in areas with unhealthy air quality. A disproportionate number are people of color.
"In fact, people of color were 64% more likely than white people to live in a county with a failing grade, for at least one measure," Thompson said, "and 3.7 times as likely to live in a county with a failing grade for all three measures."
Thompson said individuals can find their community's letter grade by searching ZIP codes or states and attempt to reduce their risk locally. 
"If you're experiencing a poor air quality day, you can take precautions like rolling up windows, not exercising outside, putting your air conditioners on recirculate and taking extra precautions for children and people with lung disease," she said, adding that, overall, air quality has improved nationwide thanks in part to the Clean Air Act.
Secondary Content
Bottom Content