Section Branding
Header Content
2020 election lies about Georgia could soon finally face legal reckoning
Primary Content
LISTEN: Several cases stemming from false claims about Georgia's 2020 election are seeing action in the courts. GPB's Stephen Fowler reports.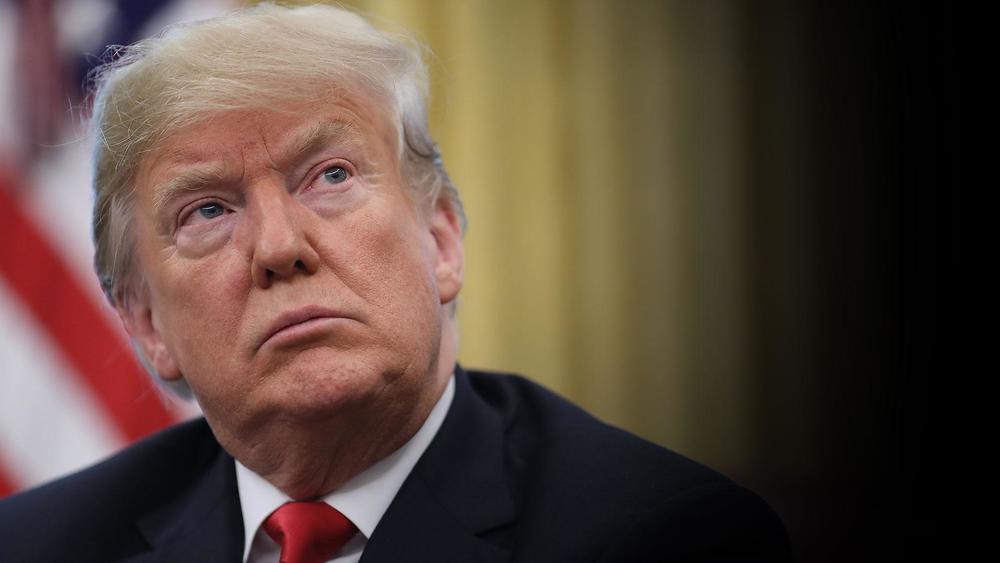 Nearly two and a half years after former President Donald Trump and his allies tried to overturn his presidential defeat in Georgia, courtrooms around the country are poised to bring accountability and, potentially, some closure to those efforts.
This week, an explosive defamation trial brought by election tech company Dominion Voting Systems against Fox News was settled for a staggering $787.5 million after the network aired false claims about Dominion and its equipment used in Georgia and other states. Fox faces other suits from election company Smartmatic and a fired Fox News producer, while Dominion still has suits pending against far-right TV networks One America News and Newsmax, Trump's onetime personal attorney Rudy Giuliani, lawyer Sidney Powell and Mike Lindell.
But another defamation case in Missouri is set to begin a trial in early May, featuring two Fulton County election workers who were subjected to numerous false claims from Trump and his allies in the aftermath of the election. Ruby Freeman and Shaye Moss are suing Jim and James Hoft, who run the fringe website Gateway Pundit that led the attacks against the pair, for defamation.
The Gateway Pundit site ran several articles about the election workers falsely accusing them of illegally counting thousands of counterfeit ballots secretly hidden under a table at State Farm Arena in the hours after polls closed in 2020, despite elections officials repeatedly debunking those claims.
More than two dozen articles on The Gateway Pundit's website appear when searching Freeman's name, with headlines like "BREAKING: CROOKED GEORGIA ELECTIONS SUPERVISOR Filmed Pulling Out Suitcases of Ballots from Beneath Table IS IDENTIFIED"  and "Stunning: Ballot Harvester Shaye Moss Receives John F. Kennedy Profile In Courage Award" that specifically targeted the two women and attacked media coverage that explains why their posts are false.
Freeman and Moss were faced with death threats, harassment and racist messages, with Freeman fleeing her home at one point.
This defamation lawsuit is not the only ones Freeman and Moss filed, with a similar suit against Giuliani also ongoing in a Washington, D.C., federal court.
Finally, all eyes are on Fulton County District Attorney Fani Willis, who could soon seek indictments against a sweeping range of individuals in the widespread efforts to overturn the 2020 election results, ranging from: Georgia GOP Chairman David Shafer and others who served as fake electors; to Trump advisors like Giuliani and Powell; and to the former president himself.
After a special purpose grand jury spent eight months hearing from more than 70 witnesses and gathering evidence of potential violations of state law, excerpts of their final recommendations were made public in February, but none of the sections detailing what crimes may have been committed by whom.
Trump's lawyers filed a motion seeking to discredit the investigation, disallow any prosecution stemming from its work and disqualify the Fulton DA's office. Willis has until the beginning of May to respond to those claims. This week, the DA's office revealed that recent conversations with some of the fake electors resulted in new information that another elector may have broken state law and argued that the electors' lawyer should be removed from representing any of them. But there is no indication of when the presentation of charges could be made to a regular grand jury.
Secondary Content
Bottom Content