Section Branding
Header Content
Jellyfish for dinner? It's all about the proteins
Primary Content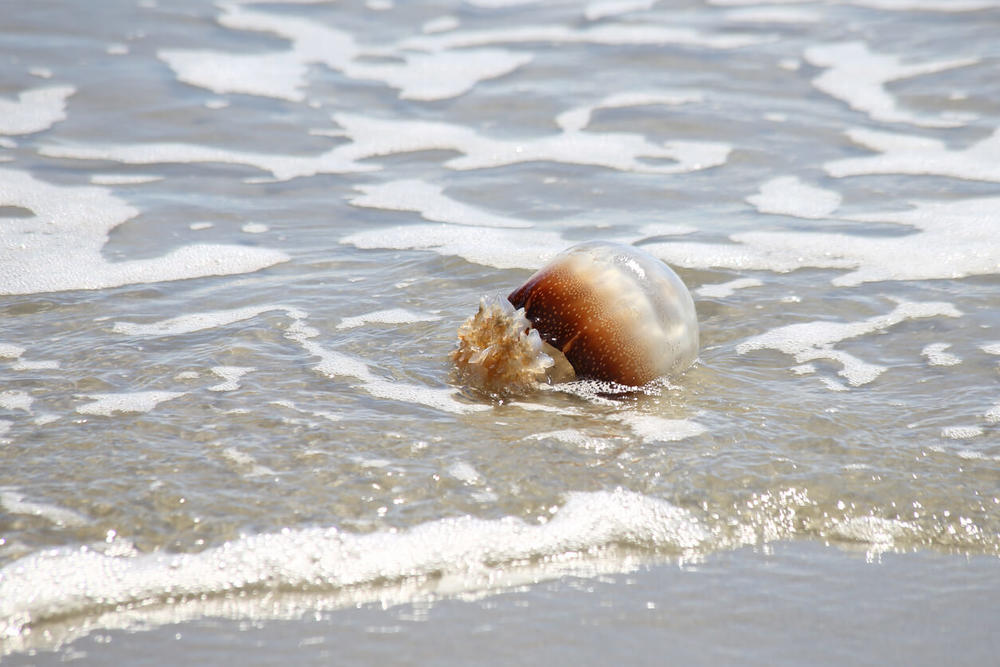 University of Georgia researchers are working to develop a market for jellyfish proteins with the goal of helping the state's struggling seafood harvesters.
Cannonball jellyfish or jellyballs are abundant off Georgia's coast. But right now there's really only one commercial use for them: crunchy, dried and salted.
Plus, a trade war with China halted exports years ago. So researchers want to break them down into gelatin and powder to make them more marketable.
UGA food science doctoral candidate Peter Chiarelli is leading the studies aimed at using collagen proteins in ways that don't involve consuming the whole jellyball.
"So you can go into the food industry and sell it as a food ingredient or a food supplement," Chiarelli said. "Maybe you can make a gelatin and use that in different types of dessert products. You can also use it in soups and stews. And yes, there's a huge industry right now for cosmetics."
Chiarelli says one hurdle to the research is actually getting the jellyballs, which fetch a low price for harvesters. And then of course, there's the unusual taste.
"What we're trying to do is remove the flavor notes," he said. "So when you're eating it, you're not tasting a fishy flavor or anything like that."
With more applications in the U.S. market, Georgia's shrimp harvesters would have more options, especially when they aren't able to catch higher-priced shrimp.
"They have an opportunity to get more income during the off-season," said food process engineer Kevin Mis Solval, an assistant professor in UGA's College of Agricultural and Environmental Sciences. "They are very excited to develop a bigger industry for cannonball jellyfish here in Georgia."
Chiarelli says he wants to make jellyfish products "a household name."
Secondary Content
Bottom Content