Section Branding
Header Content
Lawsuit: Georgia school district lowered Black student's GPA after he reported racist Snapchats
Primary Content
LISTEN: A former student at South Effingham High School has joined a federal lawsuit against the Effingham County School District. GPB's Benjamin Payne reports.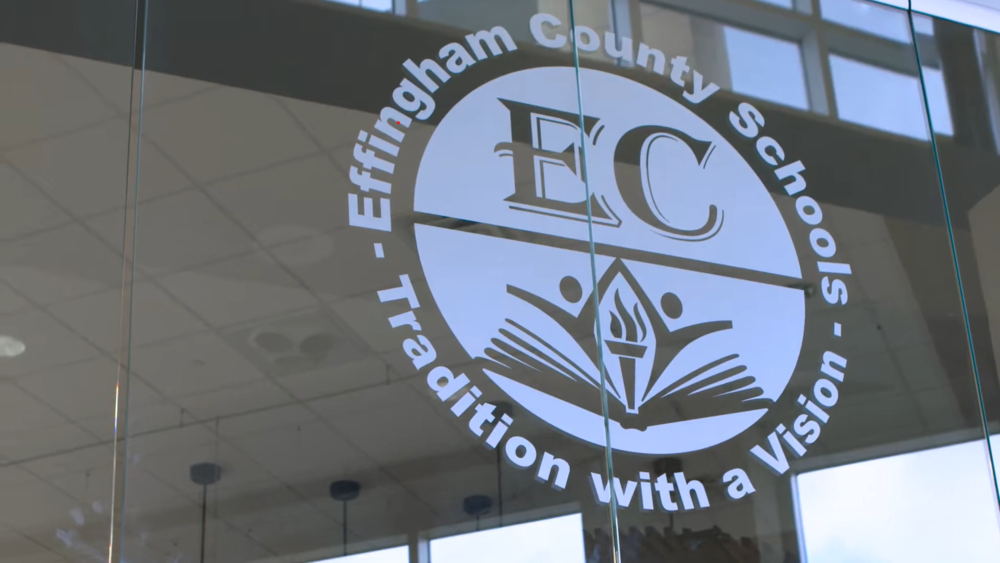 New allegations were added Tuesday to a federal lawsuit against the Effingham County School District in Southeast Georgia, alleging retaliation by the district against a Black student for reporting racist and threatening Snapchat messages sent by white students.
As GPB first reported last week, three Black high school students have sued the Effingham County School District, alleging a litany of civil rights violations.
The plaintiffs have since amended their lawsuit to include Isaiah Jobe-Winn as a plaintiff, who is identified as a former student at South Effingham High School, located about 15 miles northwest of Savannah.
Jobe-Winn alleges that the district retaliated against him for reporting leaked Snapchat messages in February 2020 sent by white students that included the N-word and threats to "assassinate them," "execute them," "set tazers to kill," "cut their toes off everytime they run away" and "We gon teach em about Americas."
In response, according to the lawsuit, he was "admonished" for reporting the messages to high school administrators, and was ordered to write an apology.
After speaking with news outlets about the Snapchat messages, Jobe-Winn claims that the high school "undertook a retaliation spree" against him, after which he decided to transfer to a different school district.
Upon transferring, the Effingham County School District withheld his transcripts "for almost 3-4 months," according to Jobe-Winn. Once the transcripts were sent, the district had "wrongfully and unlawfully altered" them such that A's were changed to C's to "drastically drop his GPA." Additionally, bogus disciplinary infractions were added to his record, when, in fact, "his record had been impeccable."
The lawsuit claims that Jobe-Winn confronted the district about this, after which the district claimed that they were errors. The transcripts and disciplinary record were ultimately corrected, but only after being "vigorously" challenged by Jobe-Winn.
Effingham County School District Superintendent Yancy Ford — who is named as a defendant in the lawsuit in his official capacity, along with the district's five board members in their official capacities — responded to GPB's request for comment by email: "Neither the School District nor other named defendants have been served with the lawsuit at this time. Once we have been served, a response to the allegations will be filed in accordance with the rules and procedures of the court."
Secondary Content
Bottom Content