Section Branding
Header Content
Lawsuit: Georgia school district barred high schoolers from wearing Black Lives Matter clothing
Primary Content
LISTEN: The Effingham County School District faces allegations by three Black students of civil rights and free speech violations. GPB's Benjamin Payne reports.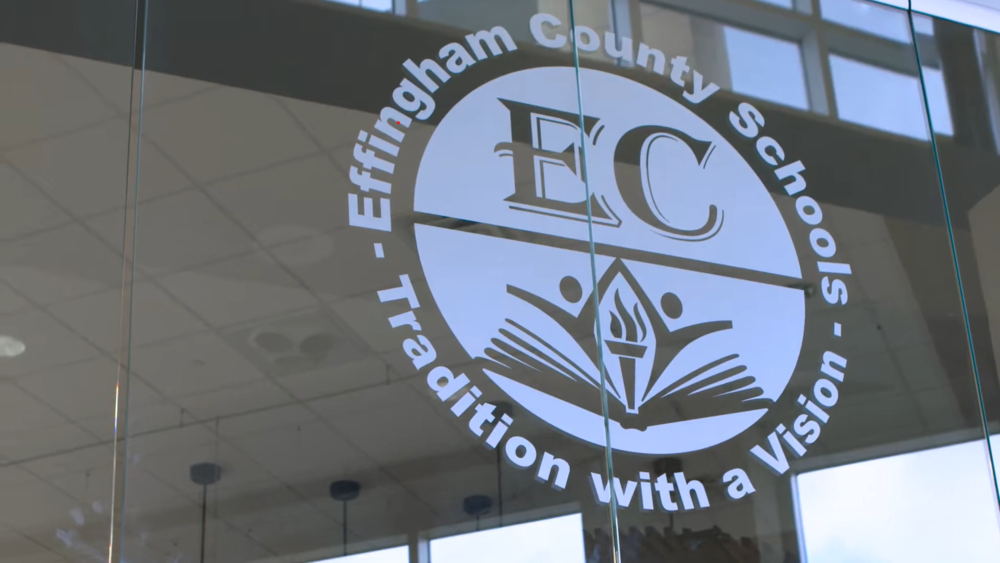 Three Black high school students in Southeast Georgia have filed a federal civil rights lawsuit against the Effingham County School District, alleging "deliberate indifference" to racial animosity and an unconstitutional dress code that prohibits the wearing of any clothes bearing Black Lives Matter messaging.
The three unnamed students, who are minors, filed the lawsuit Thursday through Lakeisha Hamilton, who is the mother of one of the students, and Tauretta McCray, who is the mother of two of the students.
They say that school administrators "engaged in an egregious pattern of deliberately ignoring complaints" about acts of racial intimidation and bigotry at Effingham County High School and Effingham College & Career Academy, located about 20 miles northwest of Savannah.
The plaintiffs allege that those acts included the following: "two students scrawling racial epithet across lockers in the baseball locker room; a noose being hung in the football locker room; students wearing Confederate flag attire; a white student wearing a full Hitler costume during spirit week after obtaining prior approval from a teacher; white students' open use of racial slurs including 'n-----'; overtly racist remarks by a white teacher and open and notorious display of Confederate flags in the building."
Effingham County School District Superintendent Yancy Ford — who is named as a defendant in the lawsuit in his official capacity, along with the district's five board members in their official capacities — responded to GPB's request for comment by email: "Neither the School District nor other named defendants have been served with the lawsuit at this time. Once we have been served, a response to the allegations will be filed in accordance with the rules and procedures of the court."
The plaintiffs allege that their free speech rights under the First Amendment were violated through the school district's dress code, which they say has been interpreted by school officials as prohibiting clothing items with Black Lives Matter and related messaging, while permitting Confederate flag attire and regalia.
"In one instance, a black student was refused entry to a football game because she was wearing a 'Black Lives Matter' shirt; and was advised that she could not enter with it on," the lawsuit states. "However, a white student was allowed entry at the very same event with a shirt that read, 'Stomp on My Flag; I'll Stomp Your A**'. There were no repercussions for that white student."
According to the lawsuit, multiple Black students were told that Black Lives Matter messaging constitutes a disruption, while the Confederate flag "represents 'heritage not hate' and is a point of pride rather than disruption."
The plaintiffs are seeking a jury trial and requesting that the court rule that the school district's conduct violates the Civil Rights Act and the First and 14th Amendments to the Constitution. They also are requesting a permanent injunction against the school district to comply with federal law, monetary damages and the expungement of the plaintiffs' disciplinary records related to the allegations.
Secondary Content
Bottom Content