Section Branding
Header Content
The Dawgs celebrate 2023 National Championship win in Athens
Primary Content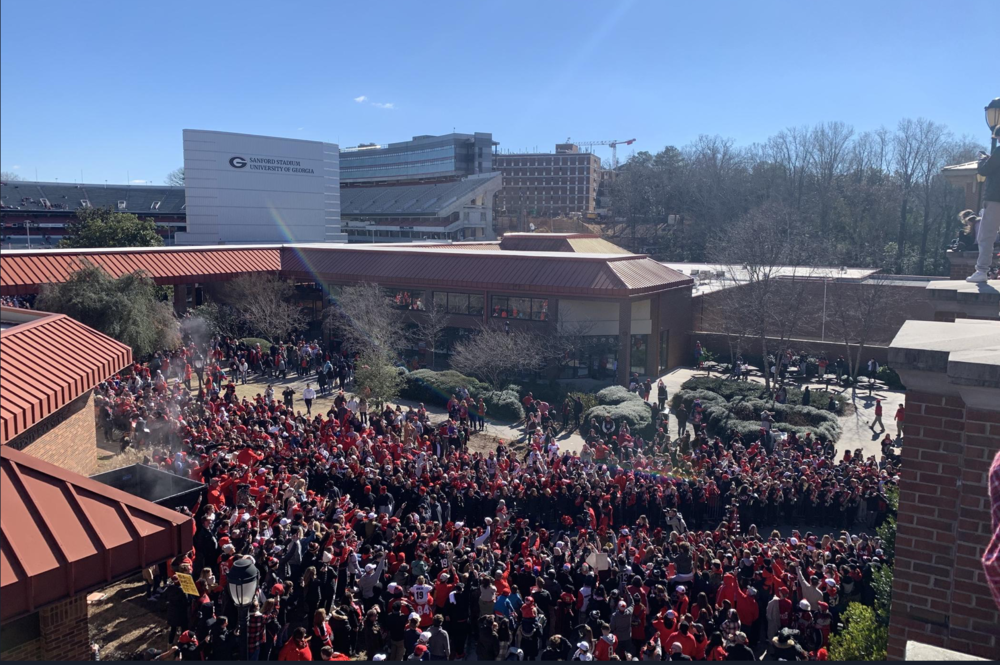 The streets of Athens were filled with red and black on Saturday as bulldog fans from across the state gathered for a parade at the University of Georgia to celebrate the team's back-to-back national championship wins. 
Some football fans came from nearby, like Sue Thrasher from Watkinsville who's been watching the team for as long as she can remember. 
"My parents met each other when they were students at the University of Georgia, so all of our lives we followed the bulldogs," she said. 
Like her parents, Thrasher always knew she wanted to go to UGA to watch the dawgs in action.
"I just think sports like football really help develop character and there aren't very many things that develop character that are lots of fun," said Thrasher.
Besides building character, former students Eleanor Regner, Lainey Winter, and Madison Ballfe said watching the football team score another championship brought them back together to Athens as fans and longtime friends. 
"It was an absolute beatdown and it made my heart very, very happy to see the dogs win again. Yeah, it was great to see it. Let's go for three," they said.
Lori Holbrook, who traveled from Covington with her grandson, is also hopeful for the future of Georgia football.  
"I was around forty years ago with the first one and we're going to be around for the next several," she said.
William MacDonald and his friends Deandre and Bruce are confident that Georgia has hit its stride as champions. Confident about Georgia's future, they said the Texas Christian University Horned Frogs were destined to lose from the start.
"It was a blowout. There was no reason for it. TCU didn't come prepared, and if they did come prepared, they didn't bring everything they had. They left it at home," they said.
The reigning champions were honored by the clamor of cheering fans, ringing bells, and familiar tunes of the Redcoat Band during the UGA Dawg Walk, which culminated in a grand celebration at Sanford Stadium.
This report was produced by GPB media contributor WUGA.
Bottom Content