Section Branding
Header Content
Georgia House study committee investigates waste in cannabis manufacturing
Primary Content
LISTEN: Democratic state Rep. Mesha Mainor of Atlanta speaks with GPB's Ambria Burton about Georgia's House Study Committee on Cannabis Waste Disposal and Recycling.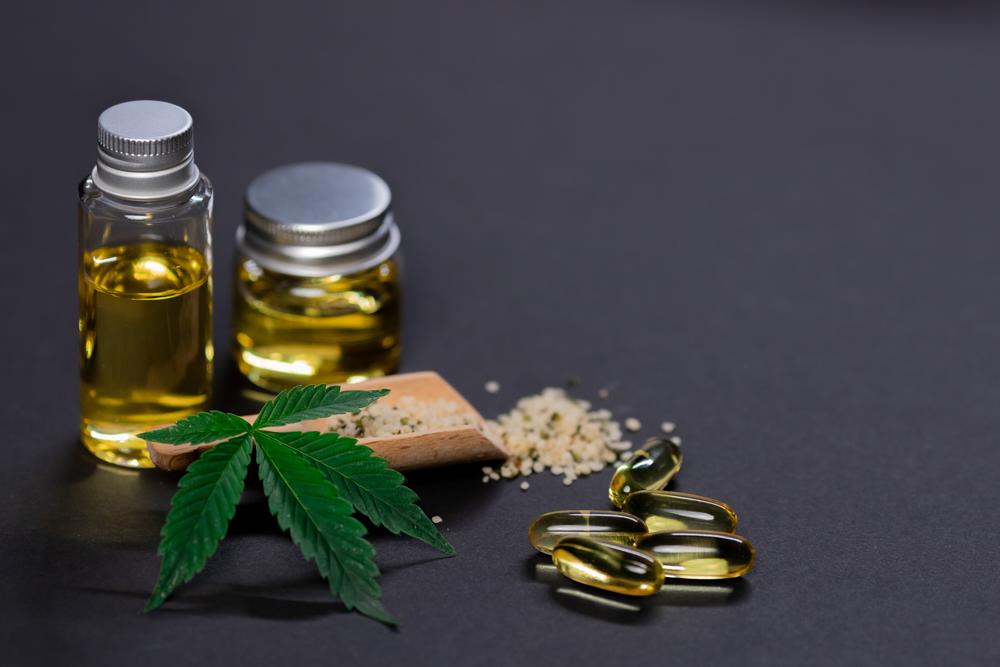 Georgia's House Study Committee on Cannabis Waste Disposal and Recycling will hold a series of meetings to examine the amount of waste that comes from manufacturing legal cannabis products and possible solutions to fix it.
House Resolution 798 created the study committee in the 2022 legislative session.
What sparked the resolution was the discovery that within the process of manufacturing legal cannabis products including hemp, CBD oil, medical and other products, only a small portion is used, leaving the remains of the cannabis plant as waste.
There is an expected increase in the use of legal cannabis products after the Georgia Access to Medical Cannabis Commission approved six companies to manufacture cannabis plants for the production of THC oil in 2021.
According to a Dec. 13, 2022 press release from the Georgia House of Representatives, the study committee "will consider the research from other states on how to repurpose waste from cannabis products for renewable energy, manufacturing and composting."
State Rep. Mesha Mainor, an Atlanta Democrat and sponsor of the resolution in last year's session, will chair the study committee. She said that the committee's purpose is twofold, the first of which is the current ways that people are disposing of hemp and eventually medical marijuana.
"A lot of ways are just incineration," she said. "Instead of burning product, we're going to look at what are the other uses of waste and how we can recycle and repurpose medical marijuana and hemp. Some of the ways are the textile industry. Some ways are construction. One big way is biofuel."
Mainor said Georgia companies LanzaJet and Gulfstream Aerospace Corporation will speak before the committee about their recent biofuel flights. They will also discuss sustainable aviation fuel, which Mainor cites as important given that Georgia has Delta Air Lines as a hub.
"Across the nation, to California, we have companies like Delta looking out of state for biofuel because Georgia does not have it as part of its economic development portfolio," Mainor said. "So we want to change that; if we have Delta as a hub, which if they want biofuel, we should be able to supply it to them."
The second purpose of the study committee highlights that in processing hemp like medical marijuana, which is done in specific ways for it to be usable, is the inclusion of an environmental factor.
"It has to be done in a certain way so that it emits the least amount of carbon footprint," Mainor said.
Accompanying Mainor on the committee are Rep. John Corbett, a Lake Park Republican; Rep. Mack Jackson, a Sandersville Democrat; Rep. Alan Powell, a Hartwell Republican; and Rep. Dale Washburn, a Macon Republican.
The House Study Committee on Cannabis Waste Disposal and Recycling was in session from Thursday, Jan. 5 to Friday, Jan. 6 at 9 a.m.
"What I really hope is that at the end, we have more regulations in place to expand the opportunities within the cannabis industry, creating jobs, creating more tax revenue for the state," Mainor said.
The study committee happened ahead of the start of the upcoming 2023 legislative session beginning Jan. 9. After the committee concludes, it will release a final report of suggestions and possibly offer a piece of legislation to be proposed within the session.
Secondary Content
Bottom Content