Section Branding
Header Content
THC Oil Production Licenses Awarded To Six Georgia Companies
Primary Content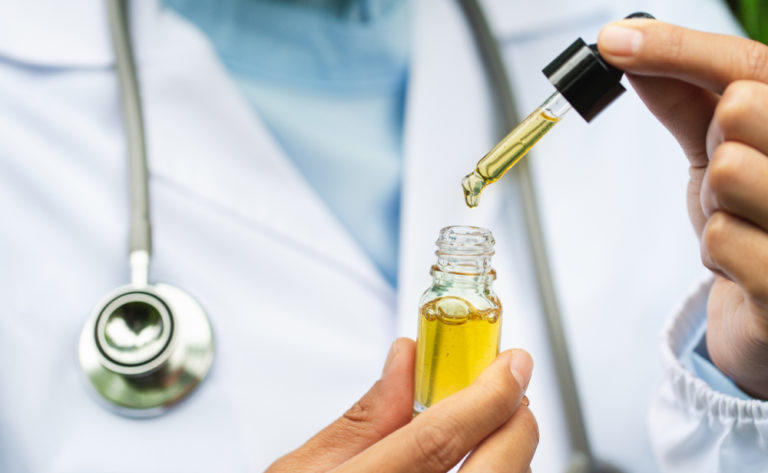 Georgia's medical cannabis board issued the state's first permits to grow and process marijuana into a low-THC therapeutic oil Saturday. 
Six winning companies out of 69 applicants were announced at a meeting in Rock Spring, more than a hundred miles north of Atlanta. A crowd of nearly 200 people attended the commission meeting, including patients and caregivers who have been waiting years to be able to purchase the oil legally.
For Jessica Reid of East Point and her three-year-old son, the long-awaited relief would be a blessing. 
Reid's son Emmanuel has a rare form of epilepsy, and she said traditional medication had little impact on his seizure activity. Diagnosed at just four weeks old, Emmanuel used to have over 200 seizures a day. 
With the help of an underground network that provided them with cannabis oil, Reid said he now has around five seizures a day, or none at all on a very good day. 
"Knowing that this medicine definitely has a night-and-day effect, of how fast it worked and how well it worked; that's everything," she said.
Reid said she is hopeful that the impending medical THC industry will ease the stigma about THC as medicine, and allow her to discuss Emmanuel's treatment more openly with physicians. 
"Now that the commission has the actual people here to come in and build and supply us, that burden of 'what if' is somewhat eliminated," Reid said. "Because now, I don't have to do anything illegal to try to access medicine."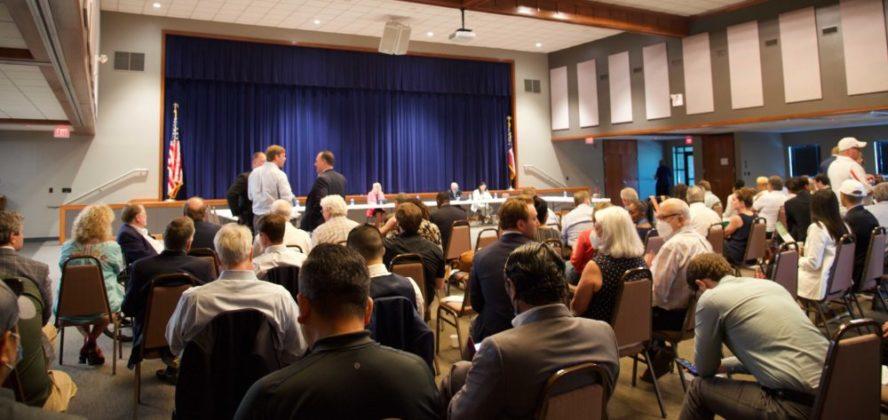 Georgia legalized in 2015 marijuana oil containing no more than 5 percent THC, the main psychoactive compound in marijuana that produces a feeling of euphoria, for people with certain conditions including seizures and post-traumatic stress disorder. Though nearly 15,000 patients are registered to purchase this medicine, the legal framework for its production in the state was not created until last year. 
The newly permitted companies have one year from contract signing to set up operations, cultivate cannabis and produce oil. According to legislation passed last year, each license holder is authorized to open five dispensaries.
Two Class 1 Licenses, which allot 100,000 square feet of cultivation space, were awarded to Botanical Sciences LLC and Trulieve GA Inc. 
Four Class 2 Licenses, which allot 50,000 square feet of cultivation space, were awarded to FFD GA Holdings LLC, Theratrue Georgia LLC, Natures GA LLC and Treevana Remedy Inc.
Commission Chair Dr. Christopher Edwards said the meeting location in north Georgia was chosen to show that the commission's work is inclusive of all people and places across the state.
Joshua Littrel, the CEO of Veterans for Cannabis, pointed out that several of the permits went to companies from out of state.
"The ones that I recognized are absolutely not Georgia-based companies," he said. "We want to make sure that Georgia people are taken care of in this process, and are taken care of by Georgians. That wasn't, unfortunately, the case with the licenses issued."
Representatives of the commission have said they made decisions based on which companies they felt were equipped to get production going quickly. Each company was required to register as a business in the state, but some companies chosen by the commission also operate in other states where medical marijuana is already legal. 
Trulieve operates dispensaries in five states, with more than 80 dispensary locations in Florida alone. FFD GA Holdings LLC is an entity of Fine Fettle Dispensary, which operates dispensaries in Connecticut and Massachusetts. Theratrue also has an LLC in Virginia, and submitted a license application in that state.
Sanford Posner, lawyer and founding member of the Georgia Cannabis Trade Association, said established companies benefit from previous experience in the industry. 
"For some of these very, very large companies, this is not their first time," he said. "It might be the first time in the state, but they've done it before, and I think the commission took that into consideration."
Posner said he anticipates lawsuits from disgruntled losing applicants, but said he hopes it does not prevent the commission and the winning applicants from getting product to patients.
Edwards said the commission will recommend that the Legislature allow an additional two to four licenses to fill gaps in accessibility across the state. He said he also hopes to gain additional staffing for the commission, which currently has just one paid staff member. In its first annual report filed this year, the commission also reported that the funding it received was not enough to cover its basic expenses.
Sen. Jeff Mullis, a Republican from Chickamauga and sponsor of last year's medical marijuana legislation, said he supports extending additional licenses.
"I know that we need to have a limit, but I thought six was too few anyway," he said. "I believe there are a lot of sick people that need this. It's hard to be against children and other adults that are affected by whatever disease they have that this gives them some relief."
This story comes to GPB through a reporting partnership with Fresh Take Georgia.
Secondary Content
Bottom Content